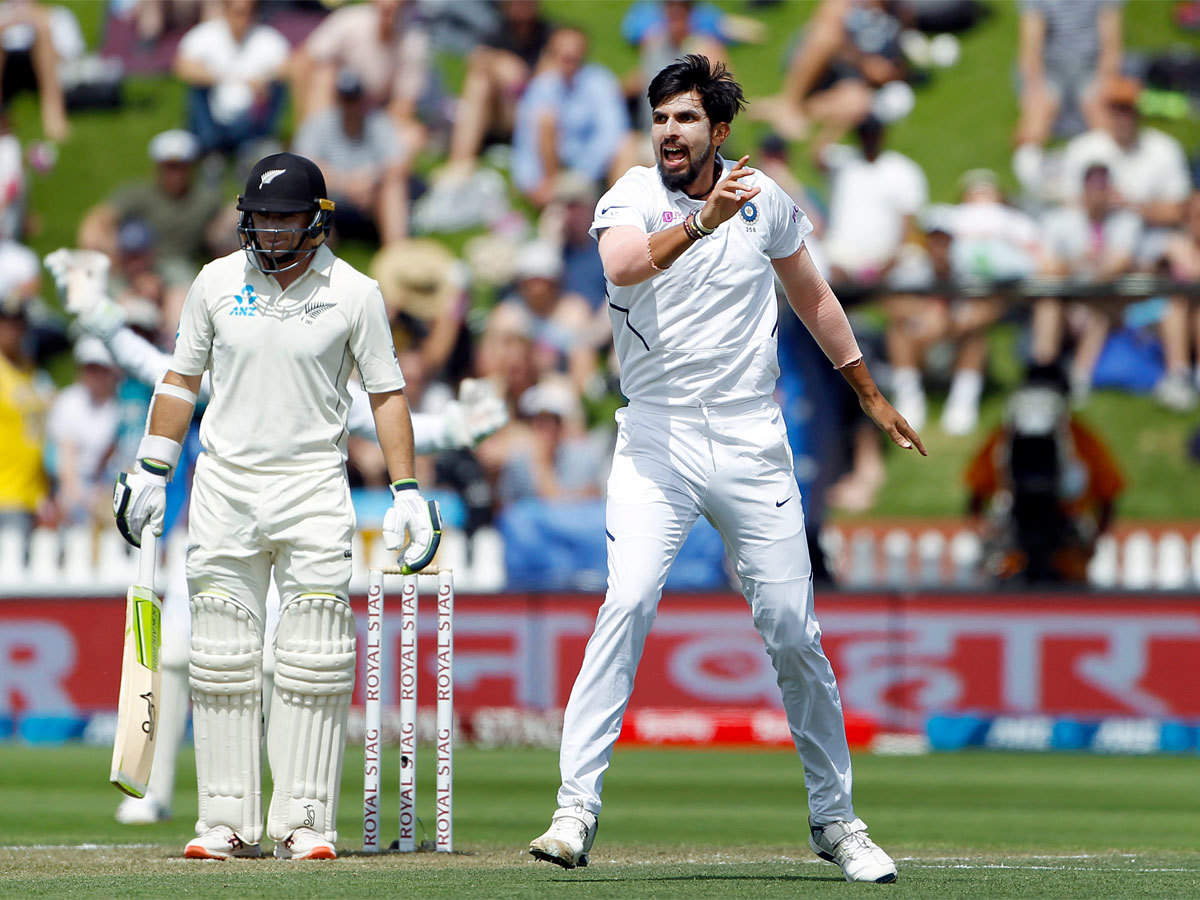 India finally managed to make a comeback in the first Test against New Zealand thanks to Ishant Sharma, who picked up three wickets to keep the visitor alive in this Test. India bowled out for only 165 runs in their first innings.
Kane Williamson and his men ended day two with 216 runs on the board with the loss of five wickets. At one stage, the hosts were cruising along before Ishant made the breakthroughs before stumps. He finished with the figures of 3/31 in his 15 overs on Day 2.
It was also revealed that the fast bowler slept barely four hours in the past two days, yet managed to bowl with all dedication. Three weeks ago, he also suffered multiple ligament tears during a Ranji Trophy fixture and was likely to be ruled out for the New Zealand tour. But the fast bowler travelled for 24 hours and arrived in New Zealand 72 hours before the start of the first Test.
The fast bowler insisted that he can do 'anything' for the team and also expressed his joy after being able to bowl well.
"I am not happy because I have not slept for two days and I was struggling a lot today (with my body). The way I would have liked to bowl, it did not happen. They asked me to play and I played. Anything, for the team. Not that I wasn't happy with my bowling. I wasn't happy with my body as I could only sleep for 40 minutes last night and day before the Test match, I slept for three hours," said Ishant on his battle with the jet lag.

"The more you can recover (from jet lag), the better effort you can put in on the ground. There's no better recovery than sound sleep. The sounder your sleep is, the better your body will respond on ground," Ishant said.
The 31-year old also thanked the National Cricket Academy (NCA) for helping him to recover so fast and making it to the first Test.
"All credit goes to NCA support staff as they worked really hard with me. We never really thought I have to play a Test because my MRI shows I had a complete ligament tear, not one but two tears. People said 'he is out for six weeks'," he concluded.