O.P. Jaisha Biography: Orchatteri Puthiya Veetil Jaisha is an Indian athlete from Kerala. The athlete competes in the marathon (5000 m). The athlete has earned two bronze & also she holds a national record to her name.
EARLY LIFE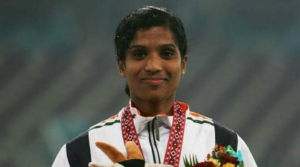 The athlete from Kerala had an inspirational journey. She started her career at the age of 22. Her journey was full of struggles but she did not fail to reach the place where she donned her nation's colours at the Olympics.
India's Marathon champion, Jaisha, got qualified for Rio Olympics when she was 33. She overcame every hardship in her life. Jaisha fought all the battles that came her way & unfolded into an exceptional athlete. Her childhood in utmost poverty helped her to build a successful athletic career.
PERSONAL LIFE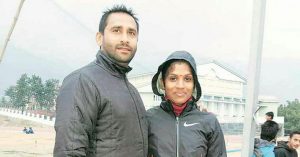 Orchatteri Puthiyaveetil Jaisha was born on 23 May 1983 in Kerala. At the age of 5, her father who was a daily wage labourer met with a bus accident & got bed-ridden. Her father's condition left Jaisha's mother depressed. Without any earning person, her family was pressed into poverty. Their cattle too died which was the last source of their income. She has also gone through a phase when she ate mud every day to survive & rice water became a luxury thing for her. Jaisha also has 3 siblings. Beside extreme poverty, Jaisha's mother never asked her children to work for a living. Instead, her mother took a loan by mortgaging their own residential land. And with the money, Jaisha's mother bought two cows. Jaisha helped her mother in every possible way. She would run to milk the cows & run to deliver it as well. In the process, Jaisha acquired a natural speed. Running daily for her living, an excellent athlete got built for India.
Jaisha accepts that her tough time helped her to progress as an athlete. In 2000, the young Jaisha compelled her parents to send her to a sports festival in Kalpetta. At her initial athletic life, Jaisha participated barefoot but she would win every event that made parents proud.
At a crucial phase of her professional life, Jaisha also got all his sisters married & also paid off her loans.
Who said that only "Right environment builds championships". Runner Jaisha from Kerala has proven it wrong by emerging as one of the certified athletes of India.
PROFESSIONAL LIFE
The athletic life of Jaisha got a kick start when one local coach, Girish, noticed her running at an event where she won. Coach Girish promised her that he would suggest her name to the Assumption College in Changacherry which is considered a strong athletic facility in Kerala.
But Jaisha's mother was unable to afford her shift from Thrisellery to Changacherry. But determined Jaisha didn't stop and left to Changacherry with the clothes she wore & zero money. But Jaisha was lucky to find a coach, Menon & Ninamma, who took care of her like their own daughter. They provide her all the necessary things including sports kit & shoes. Jaisha got both moral & financial support from them.
Her two years of hard work under them let Jaisha earn three gold medals in University Games 2005.
From Changacherry, Jaisha headed to the National Camp & there she was trained under a disciplinarian coach, Snesarev. His guidance and Jaisha's dedication won her a bronze medal in the Asian Games 2006. Meanwhile, the athlete had an injury that majorly affected her performance at Commonwealth Games & she was finished at 9th position. The worst phase of Jaisha's life was when she was eliminated from the national camp, despite owning a bronze medal.
Her professional life took a U-turn when she met her husband,   Gurmeet Singh, who is an athletics coach. They met at Khalsa College in Ludhiana. Gurmeet left his college and went with Jaisha to the Sports Authority of India's training centre in Dharmshala. Jaisha took a nine months training in Dharamshala and meanwhile Gurmeet stayed in a lodge. After regaining her strength & form, she returned to Snesarev to the national squad in 2014. All her hard work paid off when she won a bronze medal in the 1500 m event at the Asian Games 2014.
In 2015, she shocked the athletics community by breaking the two-year marathon record in Beijing where she clocked 2:38.2.
AWARDS
Cash reward for 7.5 lakhs by Kerala Chief Minister Oomen Chandy
ACHIEVEMENTS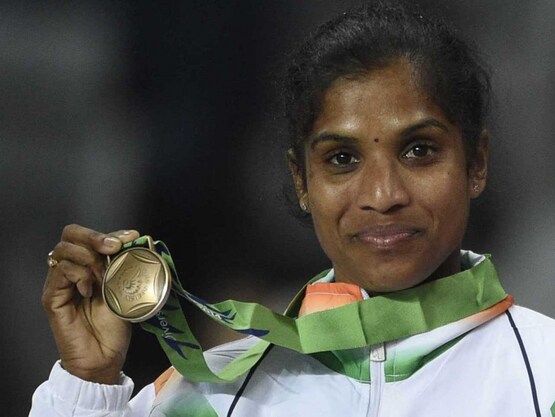 ASIAN INDOOR GAMES
Gold: 2005, Bangkok, Thailand: 1500 m
Gold: 2005, Bangkok, Thailand: 3000 m
ASIAN INDOOR CHAMPIONSHIPS
Silver: 2006, Pattaya, Thailand: 1500 m
Bronze: 2006, Pattaya, Thailand: 3000 m
ASIAN GAMES
Bronze: 2006, Doha, Qatar: 5000 m
Bronze: 2014, Incheon, South Korea: 1500 m
PERSONAL INFORMATION
Name: Orchatteri Puthiyaveetil Jaisha
Nickname: O.P Jaisha
Sport: Track & field
Events- Middle distance 5000 m Marathon
Father's name: Not updated
Mother's name: Not updated
Husband's name: Gurmeet Singh
Height: 1.54 m
Weight: 43 kg
Eye colour: black
Hair colour: black
Date of birth: 23 May 1983
Age: 36 years
Birth place: Thrisellery, Kerala, India
Zodiac sign: Gemini
Nationality: Indian
Hometown: Kerala
Religion: Hindu
CONTROVERSY
O.P Jaisha made headlines when she alleged Indian officials at Rio Olympics that she was not provided with any refreshments or even water during his run. She secured 89th position in the run & she strengthened her allegations by stating that the athlete could have died after the women marathon event.
O.P Jaisha was also taken to the hospital after her race.
The Athletics Federation of India denied her allegation by stating that the athlete & her coach did not specify for any drinks.
But following Jaisha's allegations, AFI & Indian officials were bashed out on social media for their negligence.
Jaisha was also on headlines when she complained of not getting the offered Government job.
NET WORTH OF O.P JAISHA
NOT YET UPDATED.
SOCIAL MEDIA HANDLES OF O.P JAISHA
FACEBOOK- https://www.facebook.com/opjaisha/
INSTAGRAM- NOT ACTIVE
TWITTER- NOT ACTIVE