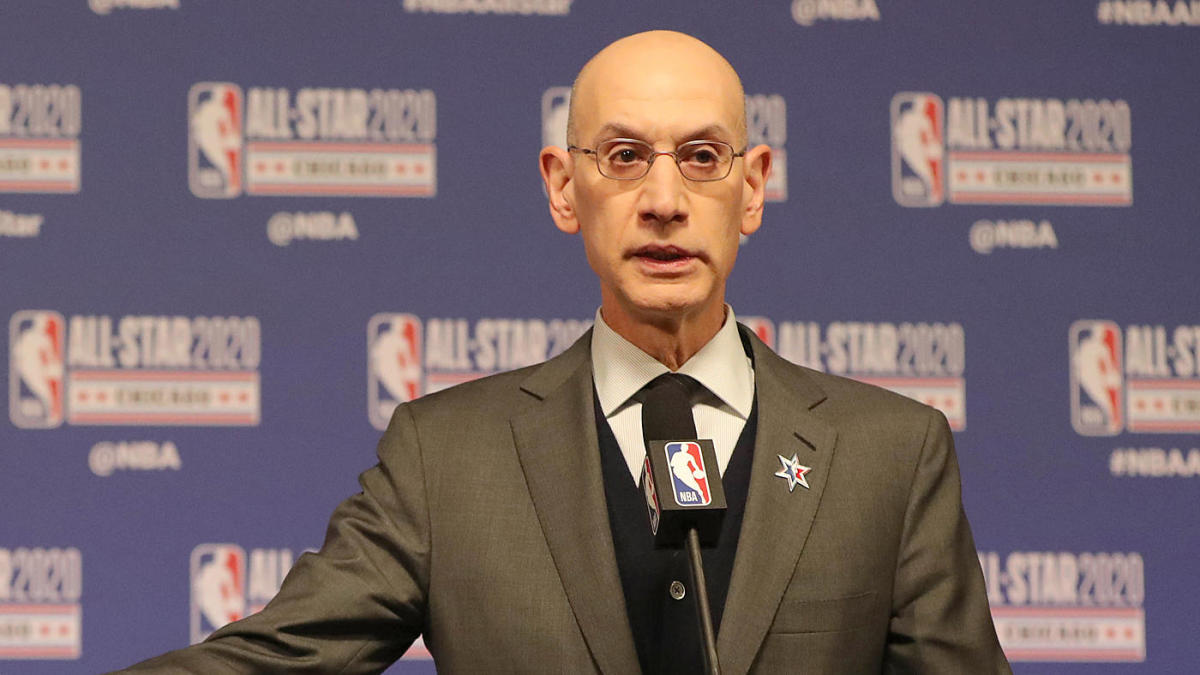 NBA commissioner Adam Silver has spoken about the season restart in Florida at the end of this month in which 22 teams will fight for a place in the playoffs starting from July 30. 
The teams will travel to Florida on July 7, and following the self-isolation protocol along with strict guidelines set by the league ahead of the season restart. However, Adam Silver has said that season completion isn't guaranteed as the number of cases in Florida has almost reached 1,50,000 cases. 
"[It's] never 'full steam no matter what. One thing we're learning about this virus is that much is unpredictable." Silver told TIME.
Over 16 players were tested positive of the COVID-19 last week but all of them were asymptomatic so the league showed not much concern over that. Silver has said that it would still take a "significant spread" of the virus to stop the play at Orlando. 
"Certainly, if we have a lot of cases, we're going to stop," Silver stated. 
In his interview, Silver also spoke about the importance of conducting the season as it would add as an intangible benefit to the nation and at least people will get to look forward to something positive as Coronavirus isn't going away anytime soon. 
Even DeAndre Jordan and Spencer Dinwiddie also reported positive of the coronavirus on Monday as they would now not participate in the league's restart. 
Found out last night and confirmed again today that I've tested positive for Covid while being back in market. As a result of this, I will not be in Orlando for the resumption of the season.

— DeAndre Jordan 🐺 (@DeAndre) June 30, 2020
He also believes that the Disney World Campus is the best option for the season restart as it is the safest among the other venues due to the propinquity of the medical staff and doctors around the stadium. 
Out of those 22 teams, 13 teams from Western Conference while the rest would be from the Eastern Conference to compete for a place in the playoffs which will start in the mid of August.