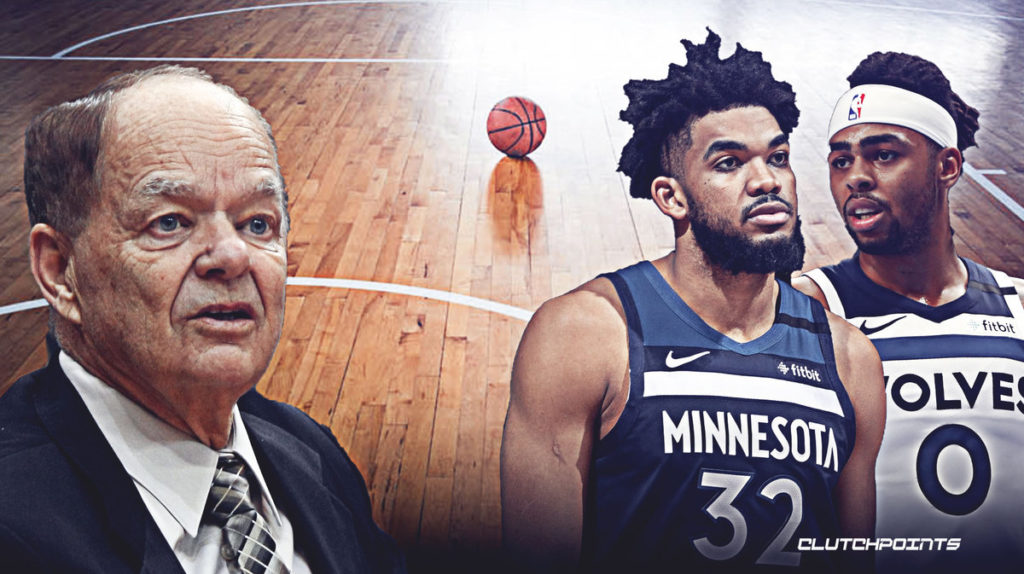 Owner of the NBA franchise Minnesota Timberwolves, Glen Taylor has said that he is 'hopeful' that the regular season will resume as early as possible after the coronavirus crisis is over. 
Showing his optimism, Taylor told Sid Hartman of the Minneapolis Star-Tribune, "I'm really hopeful.

"I think we're going to do it if it's at all possible.

"This is a health issue that we have no control over, but I think for our players and our fans, I would like to see us take a break and hopefully we can get back in 30 days and finish the season. 

"I think the playoffs, they're just so much fun and so important to our fans and our players."
The NBA had to suspend its season in the light of the Coronavirus outbreak with the Utah Jazz star center Rudy Gobert testing positive for the Coronavirus. NBA Commissioner Adam Silver had also penned down a letter to the fans that even he is hoping that season resumes after at least 30 days of suspension, also hoping that the situation of pandemic gets under the control. 
As the hiatus continues, the NBA teams have also been instructed to shut down practice facilities and remain in quarantine so as to prevent the virus to spread. 
Since the NBA makes more revenue from the postseason, there are also talks of holding the matches behind the closed doors in empty arenas over the summer so as to conclude this season with a result at least. 
Silver had this suggestion last week as he emphasized on the matches being broadcasted to the fans over their Televisions. 
"Something I've always said is 99 percent of people consume our game through some sort of media platform. It's only a tiny percentage of fans who get to see our games in arenas," 

"So those fans who watch on television, or whatever device they have, are fans just like people in the arena. Maybe through new kinds of technology there are ways fans can be virtual and react to plays and make noise in the arena."
He was quoted as saying to ESPN's, Rachel Nichols.