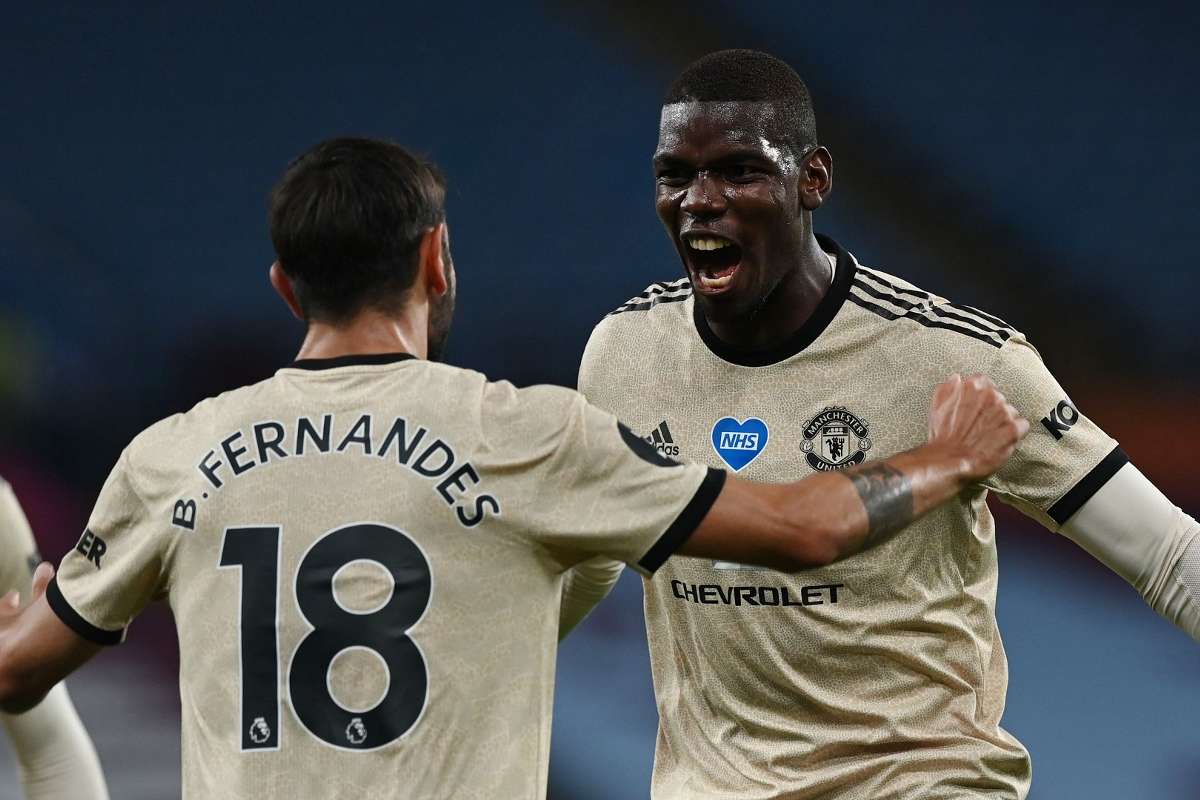 Manchester United have set a new record in the Premier League by becoming the first team to register four consecutive games with 3+ goal margin after defeating Aston Villa by 3-0 on Friday. 
Ole Gunnar's side arrived at Aston Villa Park and they continued with their clean sheet by thrashing Aston Villa 3-0 on Friday. The Red Devils continued with their coruscating form, thereby stretching their unbeaten run in 17 games across all competitions. With this win, Manchester United are inching closer to Leicester City in the latest team rankings. 
Manchester United are the first team in Premier League history to win four consecutive matches by a margin of 3+ goals:

🔴 3-0 vs. Sheffield United
🔴 3-0 vs. Brighton
🔴 5-2 vs. Bournemouth
🔴 3-0 vs. Aston Villa

Ole's relentless reds. 🙌🙌🙌 pic.twitter.com/6daMK22jyg

— Statman Dave (@StatmanDave) July 9, 2020
Solskjaer's men started off with an attacking approach, but the Lions managed to keep them quiet during the first 25 minutes of the match as they looked to avoid the relegation. 
The first goal came in the match when the Portuguese midfielder Bruno Fernandes scored his eighth goal in 15 appearances for Manchester United. The Red Devils soon caught the rhythm when Greenwood took the control of the ball and breezed through the Villa defenders, and doubled the lead for the visitors to 2-0. 
Paul Pogba came as a substitute for the side and his inclusion during the game benefitted the side as he netted a goal in the 58th minute of the match. Pogba shot from the far corner of the net after receiving a pinpoint from Fernandes just outside the penalty area, providing the match-winning lead for the side. 
After the win, Solskjaer's men now prepare to face Southampton at Old Trafford next Monday. They are currently at the 5th position with 58 points in the team rankings, just one point shy of their rivals Leicester City. 
Manchester United continue to head in the right direction, thereby making their contention for Champions League and FA Cup strong day by day.