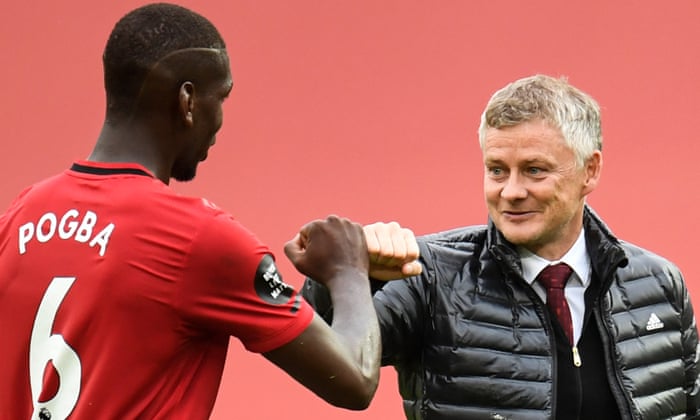 Manchester United' boss Ole Gunnar Solskjaer has hinted that the club is willing to sign a new deal with the star mid-fielder Paul Pogba for the upcoming seasons. 
The 27-year-old Pogba's contract is due to expire next month, but he still has the option of extending his tenure with the club, however, his agent Mino Raiola is still keen on making his move to a different team. 
Manchester United's hunt for at least two trophies is still awaited this season. Solskjaer has expressed his keen interest in acquiring the best players around to win the trophies and one such player is Pogba. 
"I can't comment on discussions between the player and the club but of course, we want to keep the best players around the club.  We also need players in the mid-range group. Hopefully, we can do something. I know that since Paul's come back he's looking better and better. He's enjoying his football and let's see where it takes us." Solsjkaer said. 
Pogba has been in a scintillating form since his comeback from his injury after four months of break. He underwent an injury in December last year and a break during the season's suspension helped him recover well. 
Even Pogba believes that his side is showing the right signs towards winning trophies as they look to end their campaign by qualifying for the Champions League. 
Pogba also warned other teams of Manchester United in the coming weeks as the side is on a mission for achieving their ambitions leading to at least two cups this season. 
Solskjaer's men are ready to face relegation-threatened Aston Villa at the Villa Park, on today, with the hope of inching towards Leicester City and get close to Chelsea as well. The Red Devils are currently fifth in the PL standings with 55 points and 15 wins so far.