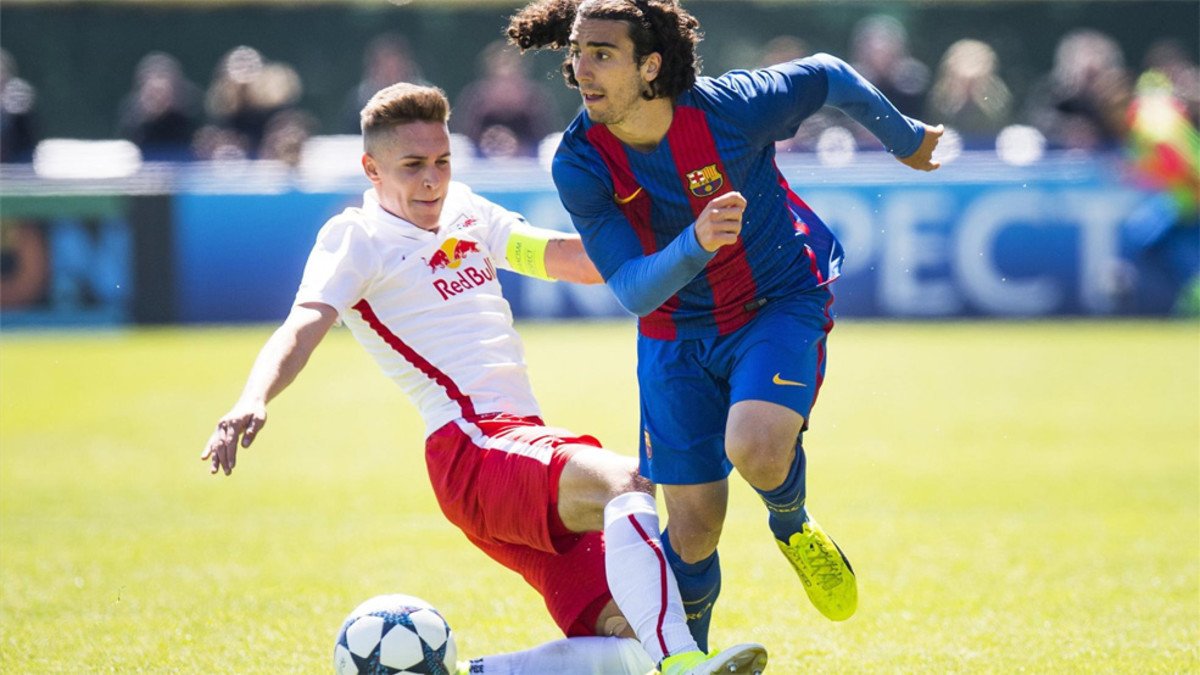 It is tough to break through as a young footballer at any club's first team and more so if you are in Barcelona. Not only are the Catalans one of the biggest clubs in the world, with all the pressure that comes with that, but the young players also have the added responsibility of proving themselves as a La Masia graduate.
Barcelona's youth academy is considered to be one of the best in the world and as a result, any player who comes from there is also expected to be a world star before he's even had a chance to make any impact.
Some players, though, just aren't destined to shine at the Camp Nou, and there are plenty of examples of it. Marc Cucurella is one of them.
Having joined Barcelona's youth setup in 2012, the full-back turned winger has worked his way up through the ranks at the club, eventually ending up in the first team and making his debut in a 3-0 win over Real Murcia in the Copa del Rey.
However, it is his only appearance for the Catalan giants so far, with them deciding to loan him out to Getafe this season. And this has what prompted Cucurella in stating that the club no longer has the patience they once had with the youngsters.
"I think that in Barcelona, ​​which is a great club, in the end, the important thing is to win," he told Sport.

"You still don't have the patience you had. As a youth player, they don't give the opportunities deserved.

"It tastes bad because I expected to be trusted more in the team. In football, the important thing is to win. It weighs more to win than to be patient."
And in truth, it is somewhat true given the way we've seen Barcelona treating their academy graduates in recent years.
Cucurella who spent six years at the club developing his footballing skills was handed just seven minutes of football before being shipped out to Eibar.
However, Barça quickly brought him back, using a buyback clause, before sending him to Getafe on loan, although this time ensuring there was a purchase price (€6m) and they would get 40% from any future sale.
In short, the Blaugrana have treated the youngster like a commodity which is why he isn't best pleased about it.