Indian skipper Virat Kohli is criticzed heavily at the moment after the loss in 3rd major ICC tournaments where he has led country in the past and recent addition to losing tally is World Test Championship final where Kiwis outclassed India by eight wickets to become first ever champions of longest format of the game.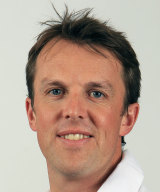 The only thing which remains consistent in all three major tournament is dismal performance of all big players who have failed to rose to the occasion.
As many experts and fans have suggested to remove Kohli as captain of Indian team and pass this mettle to Rohit Sharma.
Former England spinner and expert Graeme Swann has backed Kohli and stated that the team management should not think about sacking the latter as the skipper of the team at the moment as he is an absolute champion and 100% committed to the game and his team. The English star spinner believes that India lost the game as they were underprepared as compared to Kiwi side who have already two match test series against England.
He further added that Kiwis had a huge advantage as compare to India as Intra squad matches doesn't help when it comes to big marquee events.