Indian badminton chief national coach Pullela Gopichand on Friday admitted that it was difficult for him to handle Saina Nehwal and PV Sindhu together and that he could not choose either of the two players as his favorite. Gopichand said that even in his dreams he cannot say that either one of them is his favorite.
Gopichand once again said that he treated both the players as his children and felt bad when Saina left his academy to join Prakash Padukone Academy. He said, "If I make someone my student, I consider him/her as my child. I was pained by Saina leaving the academy. I was saddened by it. Then when I saw her at the Olympics I felt that she had a very good chance and then I saw her losing."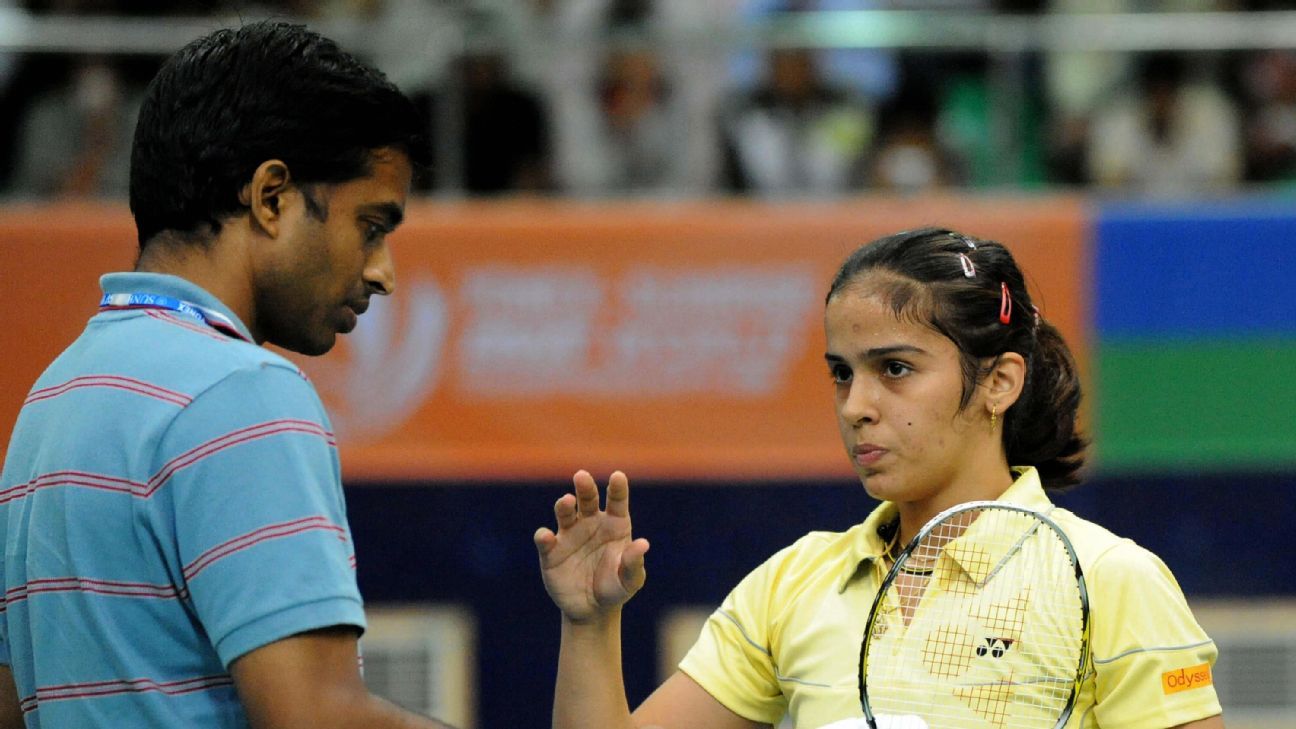 Gopichand further said that when Saina returned back to him and said that she was not finding her rhythm and wanted to be back there was no chance that he could say no to her. He said, She came back and said I'm not finding my rhythm, no way I could say no to her. I told Sindhu: "Saina is going to be back. But it doesn't mean I'm out of your time. You both will have your time. How I manage is my problem. You just tell me what you need and it will be done."
Indian national badminton team's chief national coach Gopichand also admitted that the BWF's hectic schedule is causing problems, but at the same time, he believes that a player like PV Sindhu will have to adjust rather than complain about it. Gopichand hopes that the Rio Olympics silver medalist Sindhu will be able to win a medal at the Tokyo Olympics.
The world No. 6 won the gold medal in the World Championship last year but could not win any other tournament. Gopichand said, "I believe the busy schedule has been a problem for the top players but this issue is related to all the players. Being a top player, it is her (Sindhu) duty to adjust without complaining. He added, "Sindhu is working on some of her mistakes and hope that we will be able to solve them."
Gopichand is confident that Sindhu will succeed in turning the dice at the time of Olympics. He said, "We have a good team that has Park (Tai Sang) as coach, we have Srikanth trainer and physio. Hopefully we will prepare well in the coming months before the Olympics."