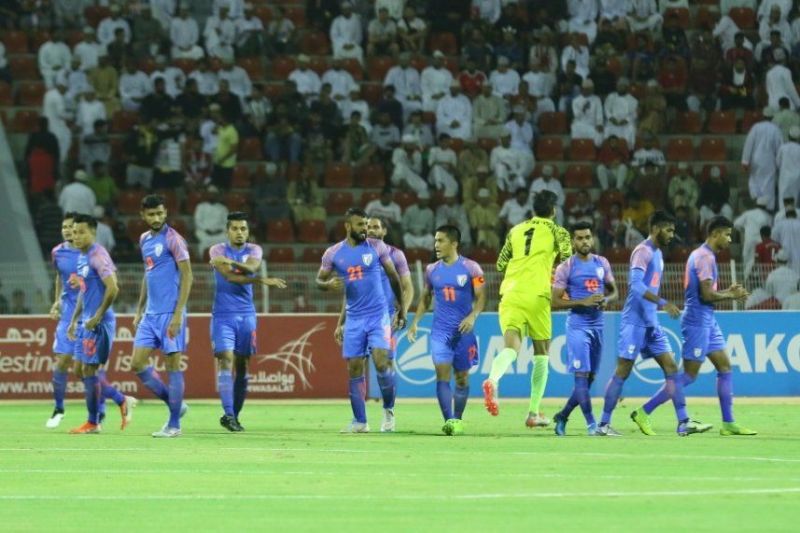 After remaining winless in the joint qualifiers of the FIFA World Cup 2022 and AFC Asian CUP 2023, the Indian football team has slipped down two places to 108 in the FIFA rankings which were released on Thursday. The team was ranked 101 when Igor Stimac had taken over, but since then, the team's performances have been poor continuously. In October, India ranked 1201, which is now 1187 as they lost to Bangladesh in Kolkata recently.
But on a good not, India have gone up the rankings among the other Asian teams. Among the AFC countries, India are now ranked 18, which is better than their rank of 19 from last month.
Talking of the other teams, the positions of the top teams remain unchanged more or less. Belgium are right on top of the table, followed by France, Brazil, England and Uruguay till the fifth spot. Among the other top 10 teams are Spain, Argentina and Colombo.
Qatar, the hosts of FIFA World Cup 2022 have moved two places up to be the fifth-best Asian team with a rank of 55. Oman have climbed three places to be on 81 and is now the 11th best Asian team. In the qualifiers, they won all the games except one against Qatar.
Following India's winless campaign in the qualifiers, coach Stimac explained the main issue with the players. "We are a unit that passes the ball confidently but we have to keep in mind that we are making too many mistakes and giving away possession. We have to work further on this," Stimac told the All India Football Federation.
"This is a team for the future and we are in the process of becoming a tough team to play against. We had created chances to win every match until now. We even created chances against Qatar in the last minutes. We're improving gradually and that's what makes me proud," the Croatian added.
Despite not performing well, the team has always got immense support from fans in India. Recently, the India vs Bangladesh match in Kolkata's Salt Lake Stadium was a full house with fans cheering for the team even after it lost the game.