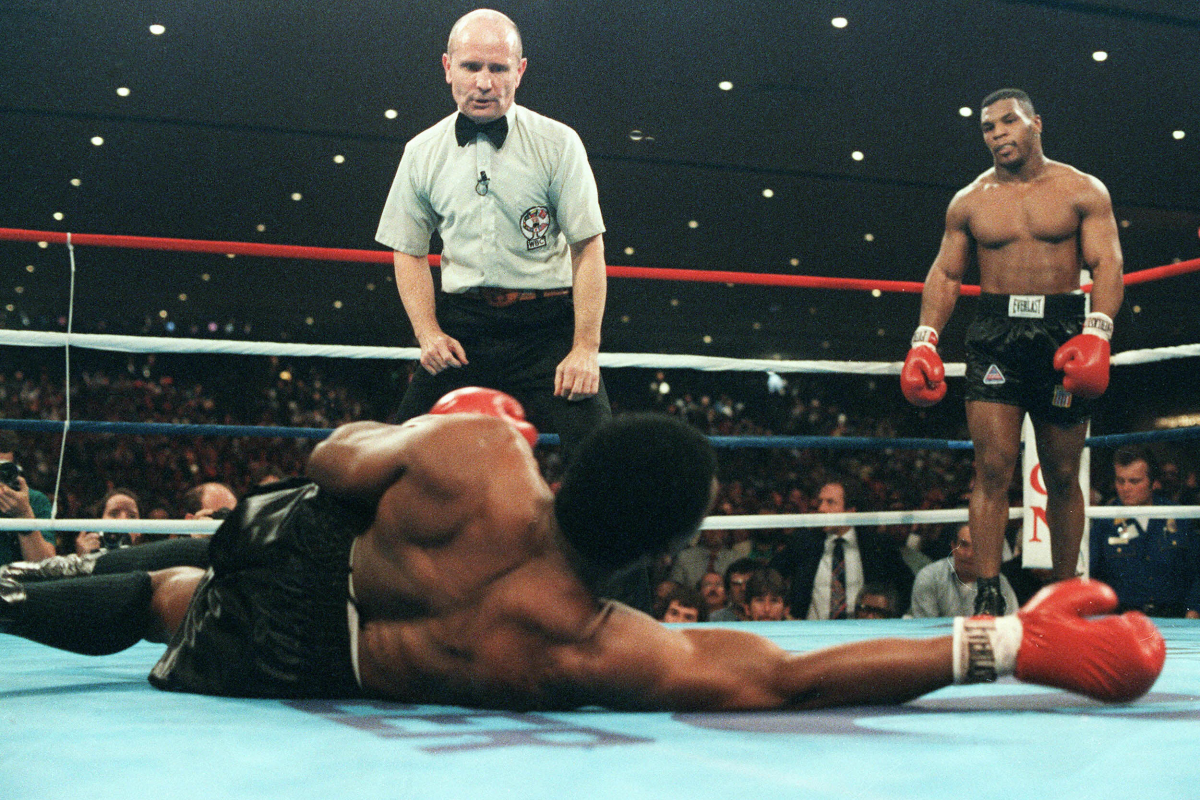 54 years old, Mike Tyson, is a former heavyweight champion and put up a 50-6 record. Jones Jr., who is 51 years old, is a former four-division world champion and finished his career a 66-9 record.
The weigh-in for an exhibition match at Staples Center in Los Angeles was held on Friday, and both boxing veterans looked fit and ready to go.
Mike Tyson weighed in at 220.4 pounds, while Jones, make the scales at 210 pounds.
Mike Tyson and Roy Jones Jr. weigh in and come face-to-face before their fight tomorrow.

(via @BTSportBoxing)pic.twitter.com/SeK5ZEj0YM

— Bleacher Report (@BleacherReport) November 27, 2020
Boxers did come face to face after weigh-in as there was a glass between that separated the fighter due to the ongoing COVID-19 pandemic.
'I'm coming right at him. He doesn't have to worry about me, if I'm going to run I'm going to run right at him,'Iron Mike declared during a quick interview.

'They say my whole boxing career was a mistake, and I love it. They said I did everything wrong but it worked out right,' Jones said in reference to his unorthodox style that leaned heavily on his incredible athleticism. 

'So I can't tell you how to do it. It's going probably going to look wrong, so I know if I try to tell it to you it's going to sound wrong but it's going to turn out right.
The same exhibition also have undercard will also feature 23-year-old YouTube star Jake Paul and he's going up against 10-year NBA veteran Nate Robinson, who's making his professional boxing debut at the age of 36.
The second match of his career, Jake Paul was dressed like Super Saiyan from Dragon Ball Z, Paul weighed 189 lbs and Nate Robinson came in at 181 lbs.
Jake Paul on Nate Robinson: 'Nate's kids, if you're watching, please don't watch the fight, I don't want to embarrass your dad in front of you,' 

'Please Nate's kids don't watch the fight, it's going to be bad and it's going to be bloody.'