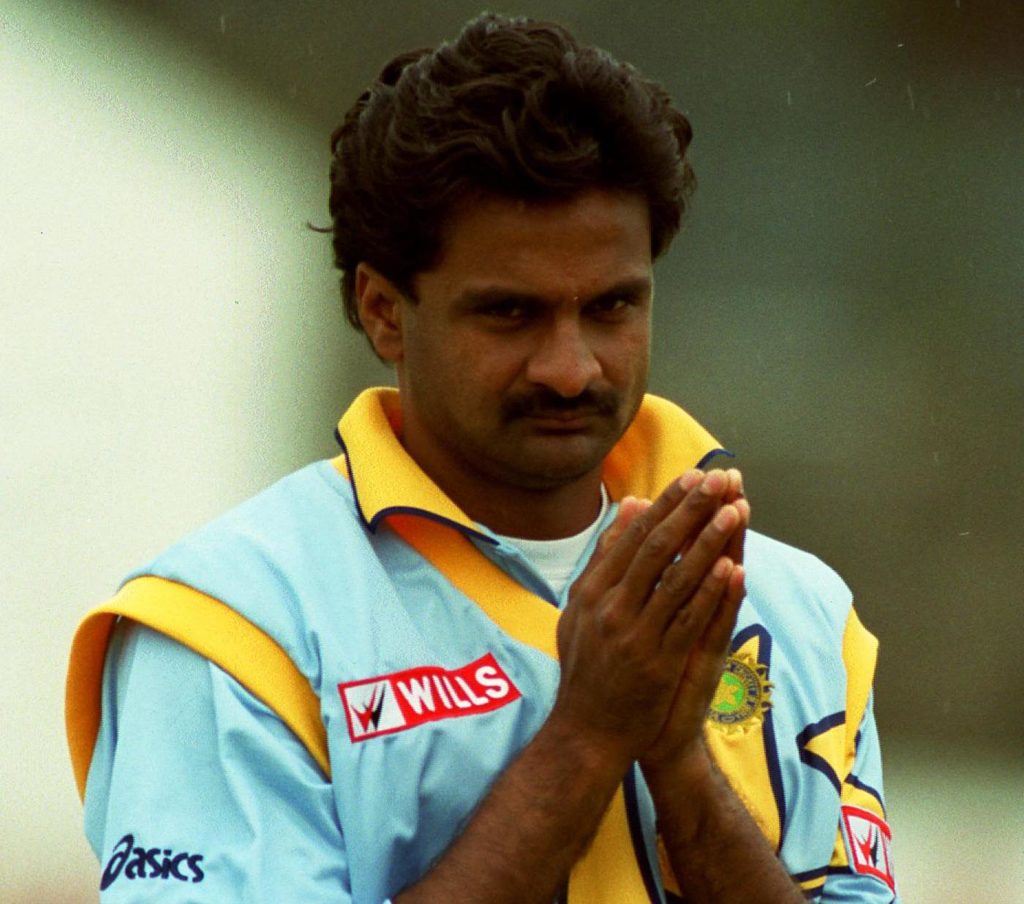 Happy Birthday to Javagal Srinath, a former Indian cricketer and an ICC match referee. He is considered India's finest fast bowlers.
Javagal Srinath was born on 31 Aug 1969 to a Kannada speaking family and was attracted very early to Cricket. He was known as Mysore Express. He as playing a club match when he caught the eye of Gundappa Vishwanath. He made his first-class debut in 1989-90 and took a hat-trick in the first game against Hyderabad. Srinath made his ODI debut in 1991. He was selected in 1991-92 series in Australia and made his test debut at Brisbane. He took 3 wickets in the match. In another away series against South Africa, he shared the new ball and took 4/33. As India fielded only two fast bowlers for home conditions, Srinath spent 7 consecutive home tests on sidelines.
In late 1994,post-retirement of Kapil Dev, Srinath played a first home test against West Indies. Took 5 wickets in first innings and scored 60 in India's second innings. India won the match by 96 runs and Srinath won MOM award. By this time he had earned the tag of India's first pace bowler. Dennis Lillee called him as a genuine fast bowler. In 1997-98 series against Australia one of his deliveries clocked at 149.6 mph (93 mph).
Your annual look at one of the greatest ODI deliveries ever!
Happy birthday Javagal Srinath :tada: pic.twitter.com/AmFfV8UdJH

— cricket.com.au (@cricketcomau) August 31, 2020
According to Zimbabwe Captain Alistair Campbell, Srinath was clocked at 157 mph (98 mph) on 27 January 1997 against Zimbabwe at Paarl. Many said that Srinath was quicker than Allan Donald during that tour. He took 236 test wickets in 67 tests. He was also a gutsy lower-order batsman with 4 half-centuries and a career-best of 76.
He used to bowl on spin-friendly Indian wickets but still had a good average as he knew to reverse swing the ball. Srinath was India's only fast bowler for many years and that workload caused him injuries. In test cricket, he was the lone warrior with military medium pacers like Prasad, Kuruvila, Harvinder Singh, Devashish Mohanty to company him, who were not penetrative enough to take test wickets out of India.
Srinath's rotator-cuff injury was diagnosed in 1997, kept him away from cricket and affected his speed. He thought his career was over while recovering from injury. There were times when he bowled fewer overs than Anil Kumble in test matches in India. He was second Indian pacer to took 200 test wickets after Kapil Dev.
In ODIs, he is only Indian pacer to take 300 wickets and currently second-highest wicket-taker in ODIs after Anil Kumble for India. He has a tally of 315 wickets from 229 matches. He wanted to retire from ODIs in 2002 but on request of Sourav Ganguly (then India captain) agreed to play until 2003 world cup. He has played in 4 World Cups from 1992-2003 and has taken 44 wickets.
He and Zaheer khan are top wicket-takers for India at World cup with 44 each (Zaheer has played three world cups). He is India's highest wicket-taker at Sharjah with 39 wickets. He was also used a pinch hitter for a series or two by Sachin and scored his highest ODI score of 53. He has scored valuable runs in ODIs as well none better than a 30 of 23 against Australia in an unbeaten 52 run stand for 9th wicket with Anil Kumble.
Srinath did not had a fairy tale ending in 2003 as India was beaten quite comprehensively by Aussies in final. Currently, Srinath is an ICC match referee and ahs officiated over 350 International Matches. It has been 17 years since he has retired and no other fast bowler has taken 300 ODI wickets which would tell a lot about the potential of Mysore born.