There was a time when Indian Cricket was laughed at for its inability to produce enough qualify fast bowlers. But over the years, things changes to an extent that there is now a surplus of pacers in the country and even the best in the business missed out on a spot on the team because nothing is up for grabs. From no quality pacers to a surplus of it, the world has been talking about this transition in Indian cricket, and the latest one to join the bandwagon is former West Indies fast bowler Ian Bishop.
Bishop named uncapped 21-year-old Shivam Mavi and 19-year-old Kamlesh Nagarkoti as the future prospects for India. "I'm eagerly waiting to see if Shivam Mavi and Kamlesh Nagarkoti can be fit and continue their progress. Nagarkoti, in particular," Bishop said in an interview with ESPNCricinfo. Mavi has impressed with his bowling in domestic cricket, while Nagarkoti has been constantly bogged down with injuries. Both are a part of the Kolkata Knight Riders' squad in the Indian Premier League.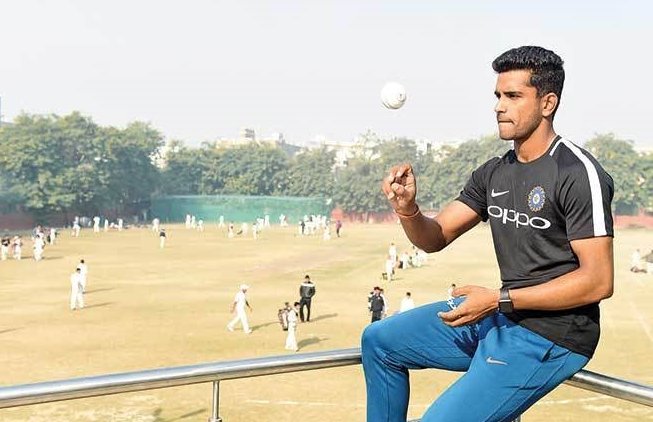 West Indies are in the country to play India in a three-match T20I series starting December 6 which will be followed by a three-match ODI series and a two-match Test series. Bishop opined that India will have an upper hand in the series and that the West Indies is no longer the T20 force that it had become after winning two T20 World Cup titles.
"Well, you always have a chance of winning. (But) How many people come to India and beat India? It's a cauldron. My expectation and hope is for them (West Indies) to win – but if they don't, I'm not going to be put off.
"This is what I want people in the Caribbean particularly to understand: India are a dominant force in the world game. West Indies can't go from winning one World Cup game to beating a team that got to the semi-finals of that World Cup with assurance."
The 52-year-old Bishop, who played 43 Tests for the West Indies, picked up 161 wickets. In ODIs, he picked up 118 wickets from 84 games.