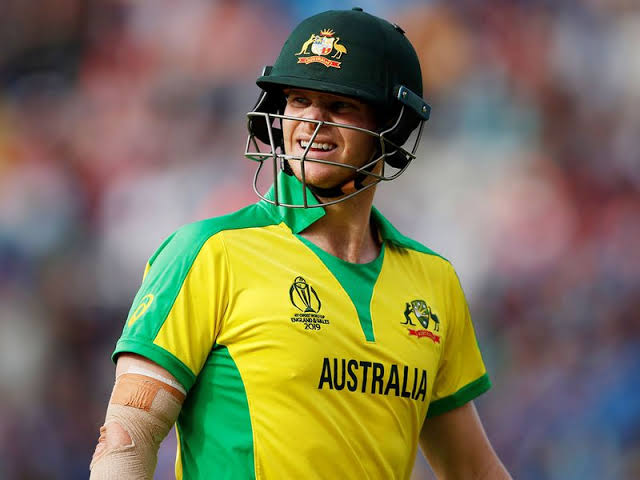 One of the finest batsmen in World Cricket at the moment, Steve Smith turned 31 years old today. The amazing batting display that he has shown for Australia in recent months, especially in the Ashes series, is commendable.
A lot of cricketers wished him on the special occasion. Cricket Australia too decided to celebrate his birthday by sharing videos of his batting masterclass on their Twitter handle. 
"Happy birthday Smudge! to celebrate his 31st birthday, have a look back at some of the finest [email protected] has taken in his carrier in Australia". wrote Cricket Australia.

https://twitter.com/thetest_amazon/status/1267664604836048896
He has played 237 international matches for Australia and claimed 205 catches, including an astonishing 117 catches from 73 test matches he has played till date. He holds 47 catches against the arch opponent England.
Also, ICC laid down their wish to Steve Smith on their official Twitter account where they wrote " Number 1 ranked batsman, 62.84 batting average in Test and 26 Test Hundreds".

Smith has started his outdoor training after 3 months where he shared some experience of his training in detail as he said "I'm probably in the best shape I've been in years, doing lots of running, lots of gym stuff at home. It's been a couple of months of good hard work," It was quoted on Sydney Morning Herald.
The best thing about Australia is that they are least affected by this COVID 19 as less than 7000 cases have been reported so far.
Smith recently praised Indian Skipper Virat Kohli during a video podcast and he was asked about Virat Kohli to which he said "Look, I admire Virat a lot. He is an amazing player. You look at his record now, simply incredible. He's done so much for Indian cricket as well. They way they play the game now, the sheer passion he has got for Indian cricket".

He also added that "His willingness to improve and get better. You can see his body has sort of transformed over time. He is so fit and strong now and powerful. I can't say a bad word about him, he is pretty amazing for cricket."
He was talking about Kohli via podcast which was conducted by Sony Ten sports channel. Smith is amazed by Kohli batting skills especially in his white ball game and also what he likes about Kohli especially the way he chases in ODI and T20 cricket.
Where he concluded by saying about Kohli "The one thing I admire the most about him is in white-ball, the way he chases. You look at his average in winning chases in ODIs and it's simply phenomenal. So good under pressure, calm and just gets the job done more often than not. You have got to admire someone like that."