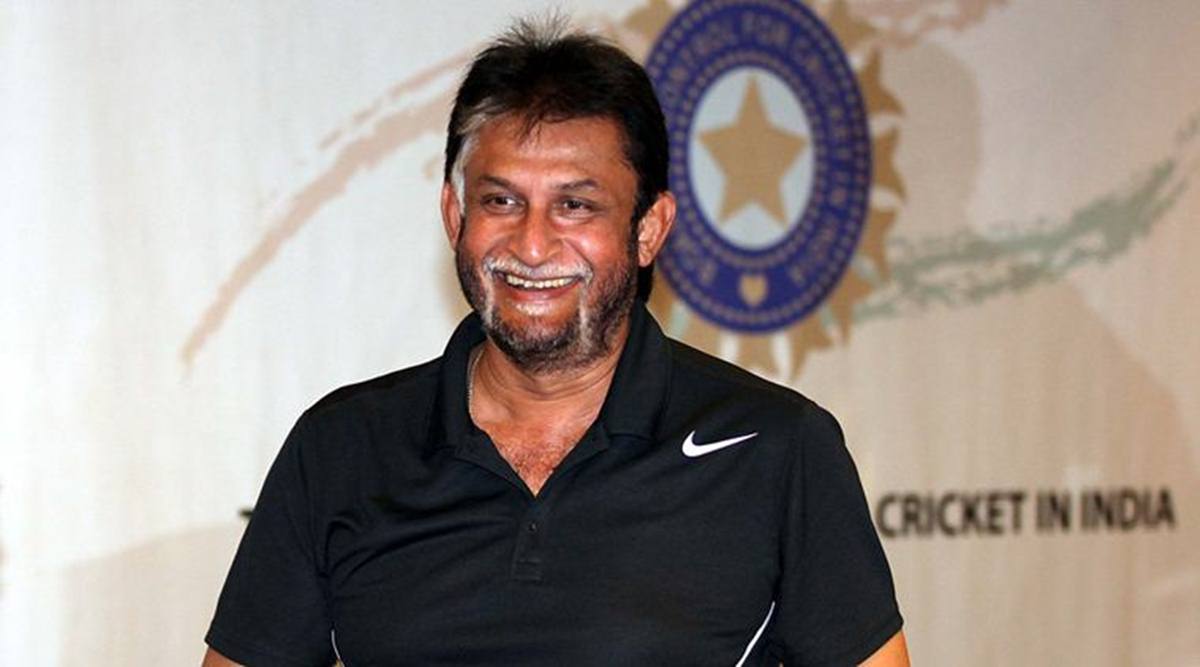 Happy Birthday, Sandeep Patil – a dashing batsman, a movie star, a coach & now the chief selector. A true all-rounder pic.twitter.com/peQ7D19Bdu

— BCCI (@BCCI) August 18, 2015
In the following series against New Zealand, Patil opened India's bowling with Kapil Dev. In 1981-82 tour of England, he scored his second test hundred in Manchester. In this test, India was in danger of following on, when Sandeep Patil joined Kapil Dev and added 96 runs in just over an hour. In between, he hit Bob Willis for 6 fours in an over and moved to 103 from 74 in 9 balls. Another hundred followed against Srilanka but he found himself out of the team again. He was selected for 1983 World cup in England which later became an iconic moment for all of us. Sandeep Patil scored 216 runs in 8 matches but taking into context the situation of the match and the rapid rate at which he scored. His strike rate was 90 and during those days that was a monumental strike rate.
In the first match against WI, Patil came to bat at 46/2 and shared a couple of useful partnerships with Mohinder & Yashpal and departed for a 52 ball 36. His innings ensured no hiccups and gave India the momentum to build a respectable score & then upset the World Champions. In next match chasing 156, Patil came at 32 for 2 and counterattacked by scoring 54 balls 50 to ensure India won the match with ease. In the next 3 matches, he made a total of 19 runs only. He had saved his best for the business end of the tournament.
In the virtual quarter-final against Australia, with India struggling at 65/3, Patil joined hands with Yashpal to add 53 runs and score 30 of 25 balls which gave his side the required momentum. Then in the semifinal against England, he scored 51 of 33 balls to help his side win the match rather convincingly. What separates Patil and other batsman was his sheer audacity on taking the attack to bowlers, his strike rate was 159.37 and while the strike rate of all other batsman was around 50. Patil's runs had come against a strong home team which makes his innings as best among strike rate innings.
In the final against WI, he scored 27 of 29 balls against an attack that requires no introduction. The batsman before him had scored at a strike rate of 46, but he did not get bogged down and took the score from 90/3 to 153 before being 8th wicket to fall. WI were set a target of 184 runs and any small contribution in a low scoring game is humongous.
Kapil Dev scored his runs at a strike rate of 108 and he was followed by Sandeep Patil with SR of 90. Even the great Vivian Richards scored his runs at SR of 81. The most significant quality Sandeep had was he scored at a strike rate much higher than was the benchmark during those times. He scored his runs throughout his career at 82.17 which was way higher than the standard of 70. (For batting positions 3-6). He also had the knack of scoring runs in biggest matches as was evident by his performances in 1983 world cup. He played for two-three more seasons and retired in 1986. But came back and joined Madhya Pradesh as professional from 1988-1993 with considerable success. He later went on to coach Kenya National team and guided them to an unlikely semi-final place at 2003 WC.
If we consider the performance and its impact in shaping the outcome of matches then Sandeep Patil's performance should also get its due recognition.