Chess has gripped a lot of eyeballs especially during the pandemic time and the massive reach of this game on the internet has made it a "Global Sport".
"Thanks to the internet, (chess) has become a truly global sport. I believe that it is never more widely disseminated as it is now," Anand said in a virtual commemoration of World Chess Day at the UN on Monday.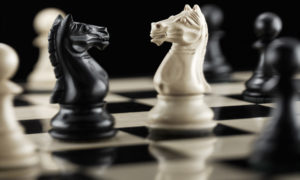 Five-time World Champion, Vishwanathan Anand is delighted to see the popularity of the sport as more youngsters are playing this game on the internet especially during the pandemic time.
"And of course, during the pandemic, I'm very happy that so many people have discovered the game of chess. Perhaps they didn't have the time or they never got around to it. But this has been a very good chance for chess to spread," he said.
He also said that Indian parents are right as the game of chess will help their child to do better in school.
"I hope that the current positive trajectory of chess that we have experienced recently will continue in the future, without pandemics even," Anand said.
While speaking in the virtual session organized by the UN on the occasion of World Chess Day, Anand said that he learned the game of chess from his mother and also talked about the history of the game which originated from India and gradually expanded its wings on the other parts of the world.
"So it was part of our culture, even though it had to be rediscovered in a sporting context," he said, adding that while chess spread across Russia and Europe and other parts of the globe, Asia had to rediscover it and India had to come back to it," Anand added.

"In fact, when I won the world championship in the year 2000, it felt like my journey mirrored the ancient paths, he said adding that he was living in Spain at the time and the venues for the knockout tournaments were Delhi and Tehran.
The UN stated that in this pandemic time where all the sports are halted, indoor sports like Chess have seen a huge rise in terms of players participating in it online as well as Popularity of the game has reached the next level.
"Today is a day of celebration for an intellectual game that for centuries has managed to entertain, stimulate and sometimes even confound millions of us, the world over", Under-Secretary-General of UN Global Communications Melissa Fleming said.
The President of the International Federation of Chess (FIDE) Arkady Dvorkovich said chess can become a tool to improve the world,
"strengthen peace, conduct non-discriminatory policies and create better societies".