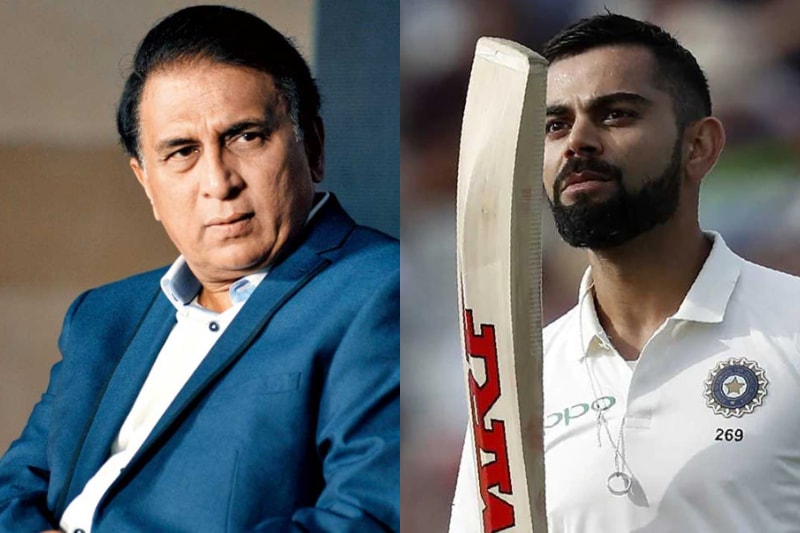 Former Indian opener Gautam Gambhir might have had differences with Virat Kohli due to the disputes in IPL in the past, but he talked in favour of him after Sunil Gavaskar criticised the current Indian captain.
The legendary cricketer Gavaskar was furious with Kohli after he gave credit to form Indian captain Sourav Ganguly, who is the current BCCI President for starting the process that has now resulted in team asserting themselves on the field. Kohli gave the statement after the historic victory in the first-ever pink-ball Test against Bangladesh at the Eden Gardens, Kolkata.
Since then, a debate has been going around and the former Indian batsman also took part in it. Gambhir insisted that he also feels that  India started winning more overseas under the leadership of Ganguly and labelled Kohli's statement as just personal thinking.
"That is Virat Kohli's personal thinking. There is no doubt we started winning outside India more under Sourav Ganguly's captaincy. Under previous captains like Sunil Gavaskar or Kapil Dev or other captains after them, India were always a dominant force at home. However, under Ganguly, we started winning more outside India," Gambhir told Sports Tak.
"I think what Virat Kohli said about taking Sourav Ganguly's legacy forward, in terms of winning outside India, I agree with it," he added.
Earlier, after the victory against Bangladesh in the second Test, Kohli in the press conference said that the habit of winning and standing up all started with Ganguly.
"The idea is to establish yourself in the middle and we have learnt to stand up and give it back. It all started with Dada's (Sourav Ganguly) team and we are just carrying it forward," he said.
And that didn't go down well with Gavaskar as he reacted immediately during the post-match show on Star Sports.
"The Indian captain said that this thing started in 2000 with Dada's (Ganguly's) team. I know Dada is the BCCI President, so maybe Kohli wanted to say nice things about him. But India were also winning in the '70s and '80s. He wasn't born then. A lot of people still think that cricket started only in the 2000s. But the Indian team won overseas in the '70s. The Indian team also won away in 1986. India also drew series overseas. They lost like other teams did," Gavaskar said.
The debate is turning into an interesting one as days are going forward and Gavaskar will be keeping a close eye on Kohli and his men when India will be playing a Test series in overseas conditions.