Frances Tiafoe Biography
| | |
| --- | --- |
| Name | Frances Tiafoe |
| Nickname | Big Foe |
| Profession | Tennis Player |
| Birthplace | Hyattsville, MD, USA |
| Date of Birth | 20 January 1998 |
| Age | 24 years old (As of 2022) |
| Nationality | American |
| Fathers Name | Constant Tiafoe  |
| Mothers Name | Alphina Kamara  |
| Coach  | Wayne Ferreira |
| Single Ranking | 26 |
| Doubles Ranking | 223 |
| Career Win-loss | 103-122 |
| Girlfriend | Ayan Broomfield |
| Height | 6 ft 2 inches (188cm) |
| Weight | 86 kgs |
| Career Titles | 1 |
| Best Plays | Right Handed,  Two Handed- Backhand |
Frances Tiafoe Early Life
Tennis Player Frances Tiafoe was born in Hyattsville, Maryland on January 20, 1998 to Father, Frances Sr. and Mother Alphina are both immigrants from Sierra Leone.
Frances started playing tennis at the age of 3 and at the age of 8 he started competing in junior level tournaments. Been growing up in tennis ground made him train with serious talent and Frances early skills and determination developed a very quick development at very early age.
At the age of 15, Frances Tiafoe won the Orange Bowl title in the 2013. At the time being 15 year-old, Frances become the youngest player ever to be champion in the tournament's history. 
Frances Jr. later went into win the 2014 Easter Bowl tournament and quickly reached World N0.2 on the Junior ITF Rankings. Being the Youngest American champion to ever do it also made him first American tennis player to win both the Orange Bowl and Easter Bowl.
Frances Tiafoe Professional Life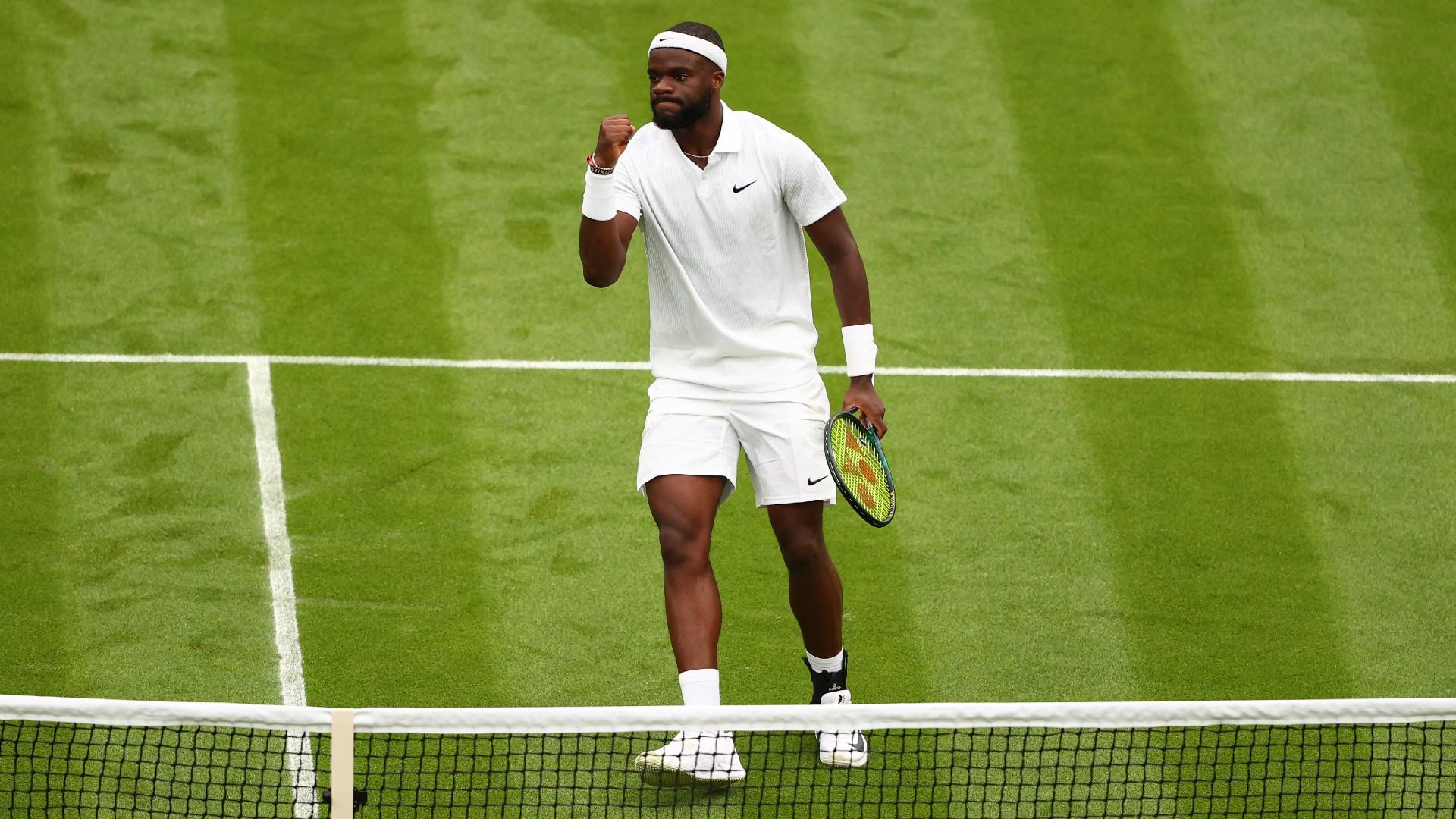 After having few success in his junior level competition. Tennis player Frances Tiafoe soon made his professional debut in 2015. Played some exciting matches in his pro debut year and also achieved his first ATP Rankings as No. 180 which also made him the youngest player in the ATP Top 200 rankings.
In 2015, Frances Tiafoe made his grand slam debut featuring in the 2015 French Open and also become the youngest player (17 year old) to play in the single event of the major grand slam.
In 2017, America Tennis star, Frances Jr. finished in the Top 100 Rankings for the very first time in his career, Jumping to No. 79 by the end of year. Soon Frances broke into the Top 50 rankings after having reaching the third round of Wimbledon.
In 2018, Frances Tiafoe won his first professional title in The Delray Beach open after going head to head with his idol, Juan Martin del Potro in straight three sets in the second round of the event. After beating Del Potro then he went onto defeat Hyeon Chungin the Quarter finals and Denis Shapovalov in the quarterfinals of the event.
Frances Tiafoe major achievements of his tennis career came when he defeated Dimitrov on his 21st birthday to reach his first Grand Slam Quarter-Final at Australian Open 2019.
Frances Tiafoe U.S Open 2022: Road to Semi-finals
A dream start continues for the American tennis player, Frances Tiafoe.
In the U.S Open semi-finals, America tennis prodigy, Frances Tiafoe defeated Andrey Rublev to become first American player to reach U.S Open semis. Only American player to achieve this feat was American tennis legend, Andy Roddick in 2006.
In the most anticipating match of the tournament, America Frances Tiafoe ranked 26th in the world right now made a upset for the 11th ranked Russian Andrey Rublev 7-6 (3), 7-6 (0), 6-4. After this victory over Russian. 24 year old, Tiafoe had his best run ever in a Grand Slam till now.
In the previous match of the tournament, Young Frances defeated 22 time major grand slam winner, Rafael Nadal and becoming the first American born player since 1988 or later to beat legends like Rafael Nadal, Djokovic or Roger Federer at the grand slam.
CONGRATS Young King!!! You earned it! @FTiafoe 🙏🏾✊🏾🤎👑 https://t.co/QQ0Jn7Lotp

— LeBron James (@KingJames) September 5, 2022
After beating Nadal, Frances in his post-match interview stated:
"Had the biggest win of my life 24 hours ago, and coming out and getting another big win — Andrey's a hell of a player — to back it up, that's huge growth," 
Frances Tiafoe Family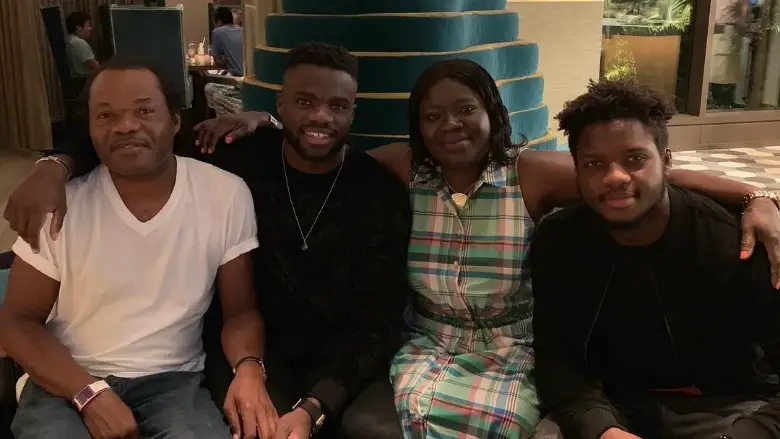 Born in Hyattsville, Maryland, USA with his twin brother named Franklin.
Frances Tiafoe's father Constant Tiafoe and his mother Alphina Kamara were immigrants from Sierra Leone. Where both the parents flee from the decade long civil war that started in the Africa nation in 1991. As later both individual met in the suburban Washington, D.C.
Frances Father, Constant started working as a day labourer on the construction department of the Junior tennis Champions Centre in College Park, that was the first place when Frances Tiafoe was introduced to sport Tennis and later him and his twin brother, Franklin started playing tennis at the age of 3. 
Later when Frances Jr. was hired as the Head Maintenance at the College Park, he started training his boys with professional trainers and wanted them to do big in the tennis sports. 
Frances Tiafoe Achievements
As the first 17 year old American to made his debut on his first grand slam, French Open 2015. Frances created history since Michael Chang and Pete Sampras in 1989.
Tennis player, Frances Tiafoe won his first major ATP Title at the Delray Beach Open in 2018.
Frances Tiafoe won the Arthur Ashe Humanitarian Award in 2020.
Frances Tiafoe Unknown Facts
Frances Tiafoe is a big fan of NBA players Lebron James and Kevin Durant.
Frances loves watching Basketball and Football. As the native of Washington DC. Frances supports Wizards and Commanders in NBA and NFL respectively.
Frances Tiafoe is currently dating Ayan Broomfield. She also plays professional tennis for Canada. 
Frances Tiafoe Net Worth
American Tennis player, Frances Tiafoe so far has collected a prize money just by playing tennis is worth $6,162,700. As of 2022, Frances estimated net worth from tennis would be around $7 million dollars.
Frances Tiafoe Social Media
Frances Tiafoe: Instagram
Frances Tiafoe: Twitter
Frances Tiafoe: Facebook
Frances Tiafoe: Wikipedia