Formula 1 is touted as one of the best sporting events in the world where the top 20 drivers from the world compete against each other in more than 20 Grand Prix scheduled in a year for the prestigious title.
They have recently organized the F1 Esports Women's Wildcard experience event at McLaren Shadow Studio which is based in Maclaren Technology Centre.
Many influencers attended the mega event and played a vital role in pushing the vision of promoting the inclusiveness of women in Esports and motorsports.
🗣️ "If you can see it, you can be it"@JamieChadwick talks esports, inspiration and more as we continue our search for the fastest female sim racers, with the F1 Esports Series Women's Wildcard 🎟️#F1Esports 🎮 #F1

— Formula 1 (@F1) May 7, 2021
The event was launched for Women in the year 2021, and it will provide another route into F1 Esports for female players.
How IR Esports is nurturing next level gaming talent in the country?
Their other mission is to provide opportunity for female players and submit their trails via the official F1 Video game.
For the next edition of Women's wildcard experience, submissions will open on Tuesday 17th 2022 and closes on May 23rd 2022.
Introducing the F1 Esports Series Women's Wildcard, a new route to the 2021 Pro Exhibition for female sim racers #F1Esports 🎮 #F1https://t.co/5lKinDuzSG

— Formula 1 (@F1) April 12, 2021
"It was a pleasure to support the launch of F1 Esports' Women's Wildcard for 2022," said Lindsey Eckhouse, Director, Licensing, ecommerce and esports, McLaren Racing. "I am passionate about making esports a more accessible and welcoming space for women, and the talent and creativity in our Shadow Studio today highlights why diversity is so important!
"The Women's Wildcard is a fantastic platform, and I look forward to following this year's edition. This event underpins McLaren Racing's value of promoting diversity, equality, and inclusion, and esports has an exciting role to play in this mission."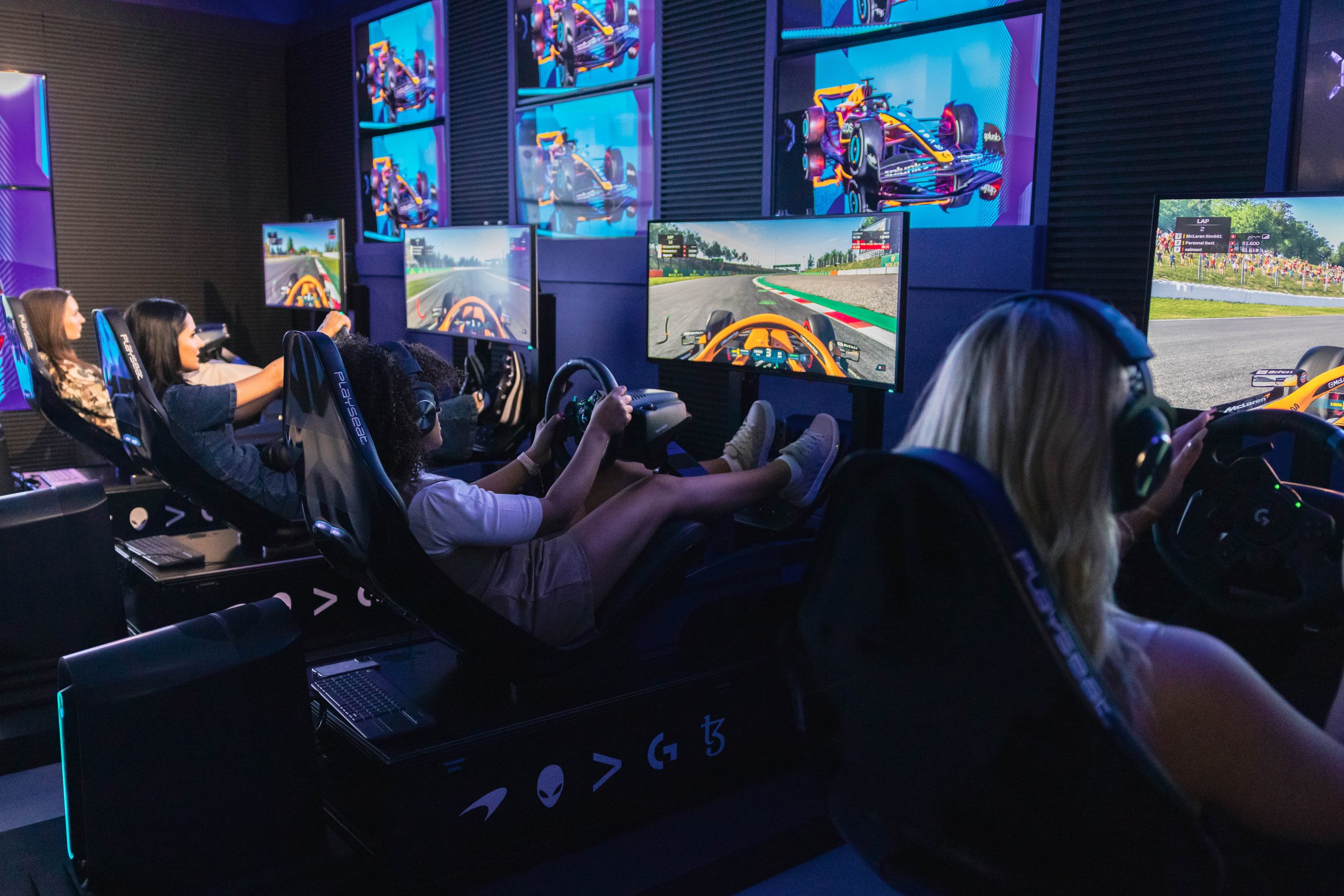 Speaking more about the event, Ben Pincus, Director of Commercial Partnerships, Formula 1 said "The F1 Esports Women's Wildcard represents a fantastic opportunity for females to participate in esports and experience another aspect of our sport. "Formula 1 continues its efforts to create a more diverse and inclusive esports space that's accessible to all, and I look forward to seeing the platform continue to grow. I am grateful to McLaren Racing for hosting [the] event in their incredible Shadow Studio, and for showing their support and continued commitment to making esports more welcoming to women."
Holding a tournament like this and involving all genders and race towards participating in the marquee event will generate huge eyeballs in the world gaming ecosystem.