A day before I wrote an article on history, achievements and facets of Esports racing games in India and the interesting thing which hooked my attention was immense growth this racing esports industry has witnessed in last 3-4 years but still I believe that there is a lot of work that needs to done in this industry and it's high time to celebrate those avenues who are working hard to promote this sport in the country.
Esports is the new normal in today's world with the advent of technology, events, player pool this fastest growing ecosystem is about to change the life of many gamers, developers, telecasters in years to come.
Catch our Boys live on @hyundai_n_festival Global League YouTube Channel at 2:30 am IST on Sunday 🔥@HyundaiIndia@HMSGOfficial@iRacing@LogitechG#hyundainefestival #HyundaiN #simracing #iRacing pic.twitter.com/FHyp5cTRGu

— IR E-Sports (@IResportsIN) April 16, 2022
IR Esports have emerged as one of the largest esports organizer based in Mumbai and they have created their own niche in Esports domain in the form of different tournaments that they organize which include-Indian eRacing Championship, Mumbai's fastest gamer, Indian Sim Racing League and Volkswagen Virtual Racing Championship.
They have also developed their names in executing custom motorsport campaign which runs via esports across different mediums.
Before we jump in more about players who have grown up the ranks and made it big from their organisation we should first talk about the specialization of the company in detail.
1. IR Esports have organized numerous competitions on Racing games.
2. They have successfully hosted offline gaming event in numerous schools and colleges.
3. They have also trained and managed athlete.
4. They have established a separate units of NFT where they are engaging in making NFT for brands.
IR Esports is associated with brilliant team( Rayomand Banajee(Founder), Saurav Bandopdhyay(CEO), Firoz Mehta(Head of esports operations), Gaurav Mohadikar(Event and esports operations manager), Shreevar Jhunjhunwala(Partnerships and Business development), Tanuj Nalawade(esports Opration executive), Pratham Pandey(Social Media Manager) and Vishal Mark Stephens(Head of Graphics & Web Design) who are carrying the vision of esports racing in India so Kudos to entire team for promoting esports racing games in the country.
The two players Aditya Patnaik and Veer Sheth who did extremely well in the Indian E-Racing Championship got an opportunity to qualify for Hyundai N e-festival after IR Esports organisation forwarded their names for International events. 
Stressing more on Hyundai N e-festival it was  launched as Global League by Hyundai Motor Company.
And the qualifying rounds of this event was held between Jan. 24–Feb. 14 on the Iracing VR-simulation platform and in the event players from 13 countries took part in which two top players from every countries qualified and now all those 30 players will be fighting against each other for 10 rounds which will be telecasted live on RaceSpot Tv from March 6th-May 1st 2022 respectively.
You must be feeling intrigued and should want to know more about two drivers -Aditya Patnaik and Veer Sheth on how they progressed from IR Esports events to Hyundai esports championship in detail.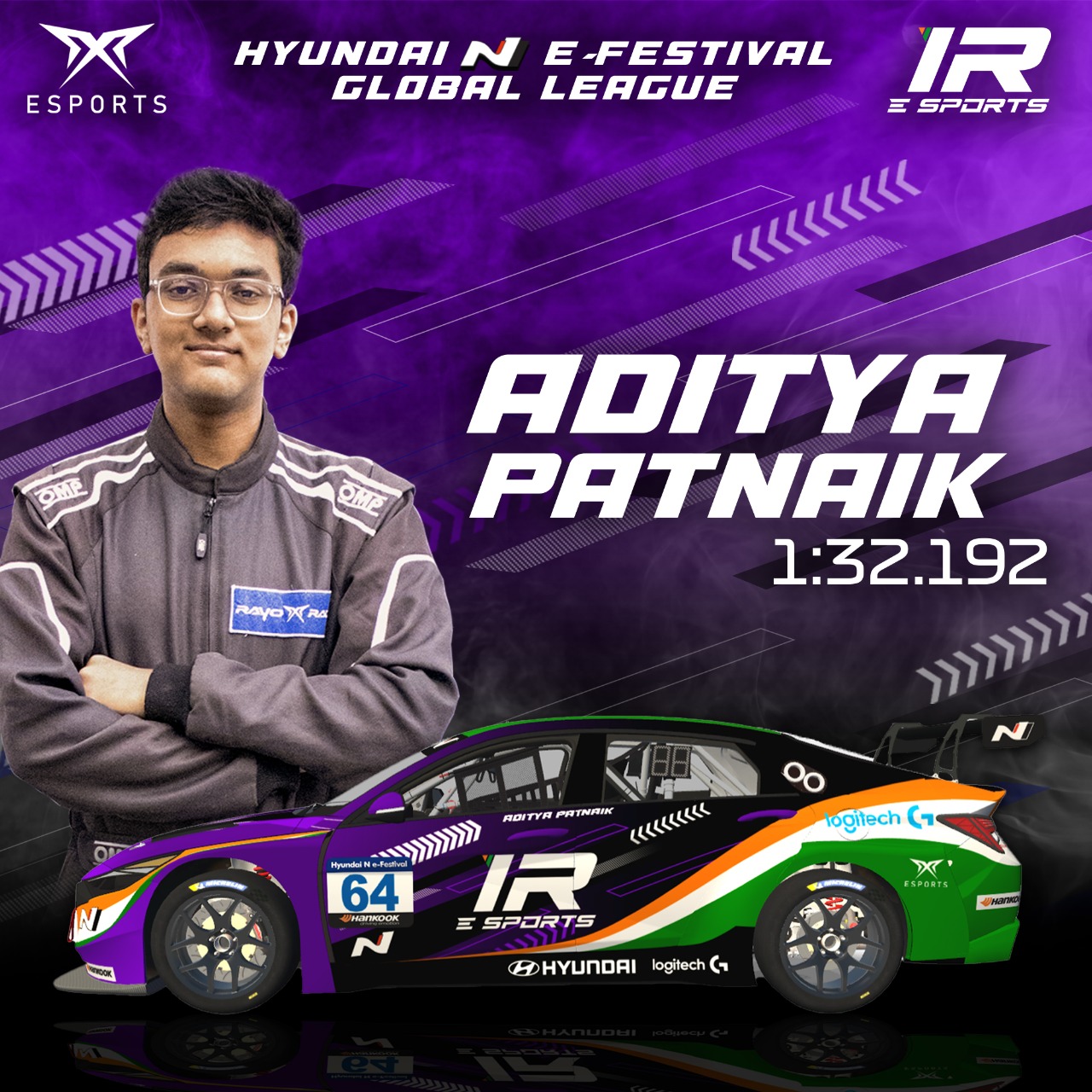 So let's talk about their individual journey one by one with highlights of their career till date:
*Aditya Patnaik: Aditya always wanted to become racing driver in all his life and he faced numerous difficulty in pursuing this sport in the country due to its less popularity and for the first time he was engulfed into the magic of Formula one sports in the year 2017 as his parent brought him a set of simulators racing wheel on his birthday.
There is a wonderful saying in English "Poot's feet are visible in the cradle" that exactly happened with Aditya who started winning right from his first race and started progressing with every race and from 2019 onwards he started taking all the races seriously and in order to take his dream to next level he enrolled himself in Ajmera Indikarting and with time he started taking part in amateur competitions and ultimately he was able to convince his parents to allow him to pursue motorsport as career.
His story is pretty inspirational as he started from online racing to traditional racing and in today's world he does both with equal ease and greater precision.
His online racing achievements comprises of securing runner up spot in Mumbai's fastest gamer to becoming fastest to India in the Hyundai efestival.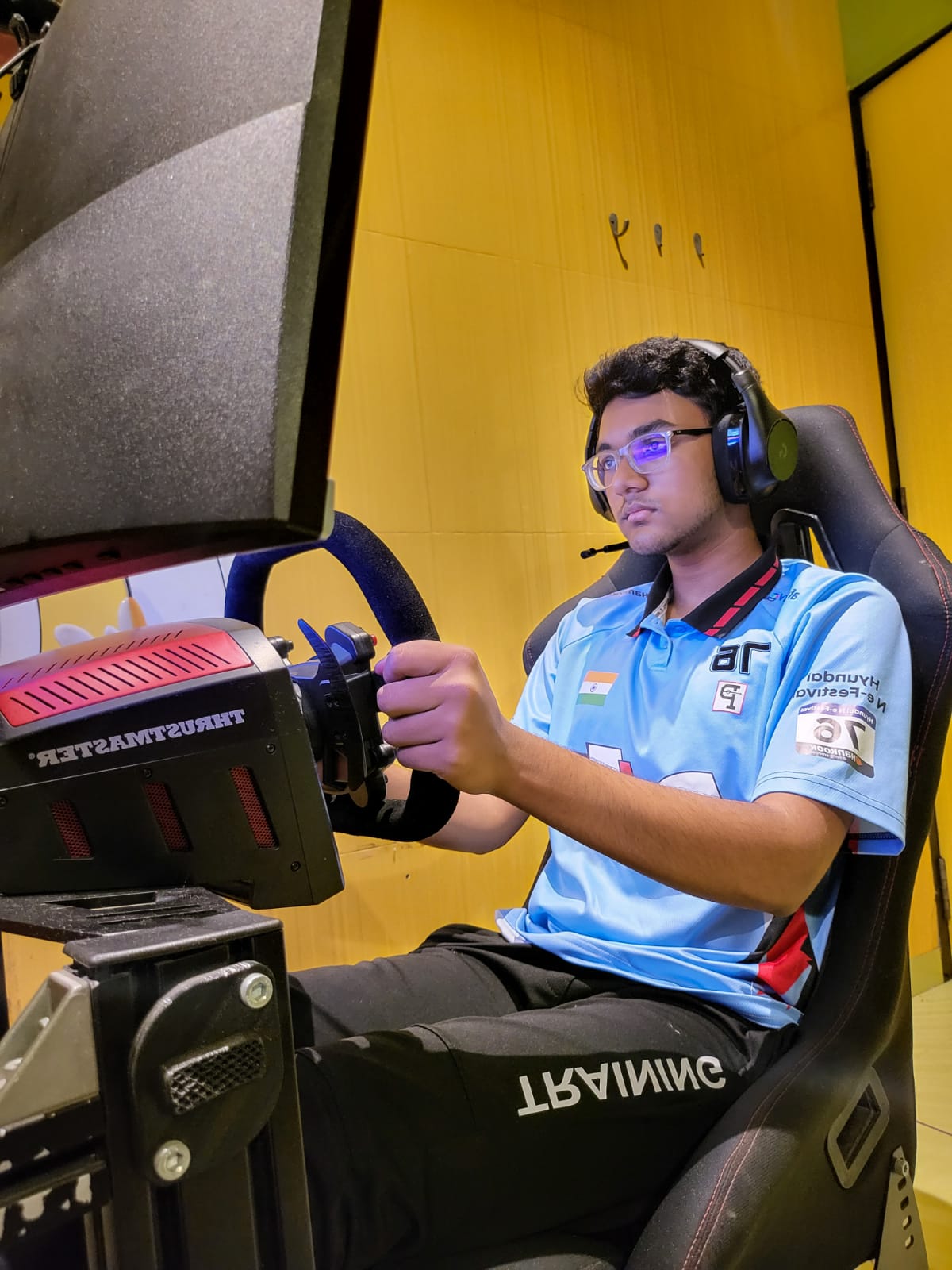 In real world racing he finished at multiple podiums and victories in IndieKarting Pro Races along with securing Top 5 position in red bull Karting Fight 2021.
Aditya Patnaik Social Media Profile:
Instagram: https://www.instagram.com/aditya_patnaik_/?igshid=YmMyMTA2M2Y=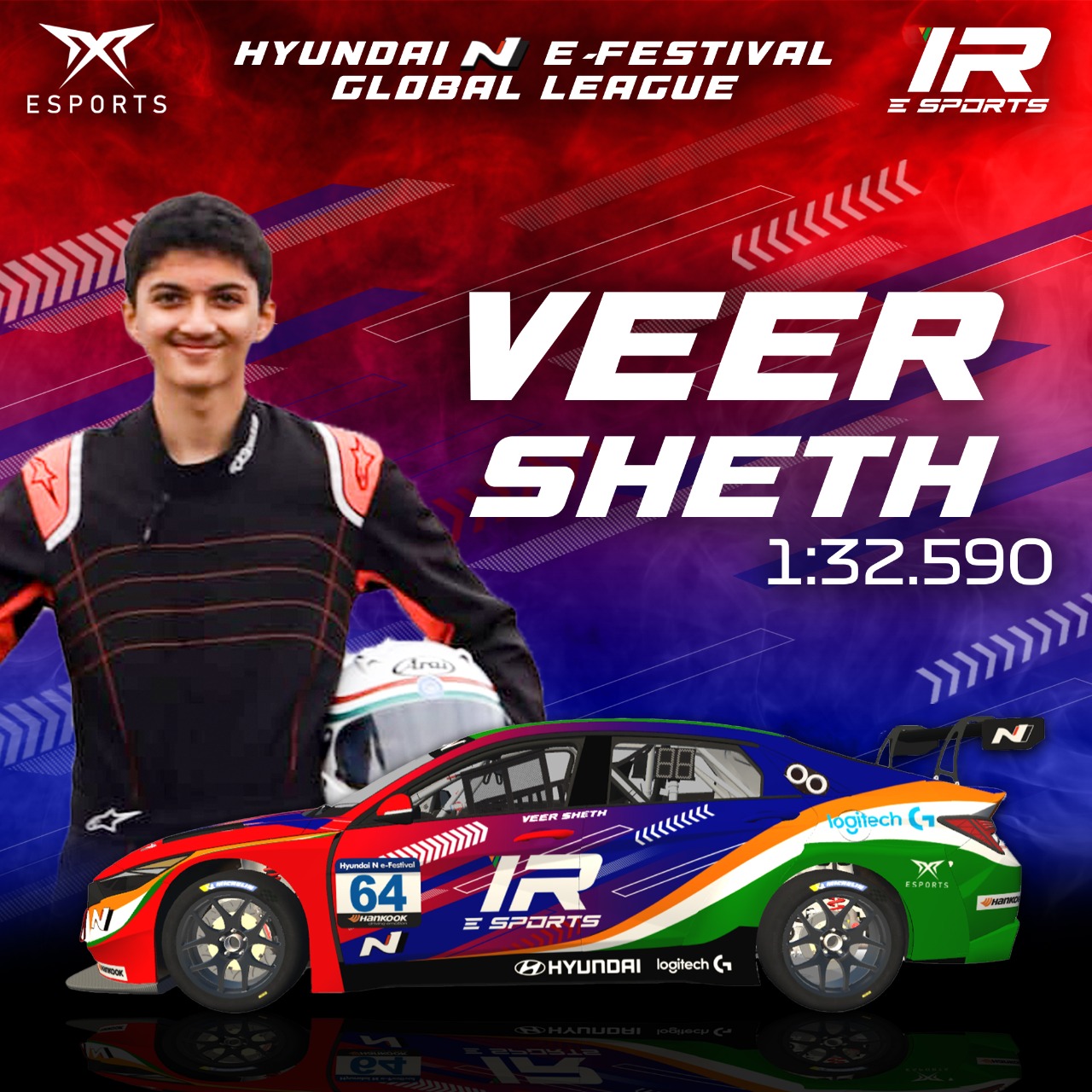 *Veer Sheth: The other player Veer Sheth also qualified for Hyundai esports event had a fantastic journey and it all started with his dream of Karting at the age of 9 years old.
His notable performances include finishing at fourth position in the Indian E-Racing Championship apart from finishing on Podium at numerous occasions.
He also finished at second position twice in his debut season of  Rotax Max Indian National Karting Championship which was highest position for a rookie player.
He comes from a family of Car  and bike dealers(Honda and VW as well as a Mercedes service centre).
These Two players Veer and Aditya is touted as next big thing in Esports racing circuit and credit should be equally given to IR Esports for providing avenues to these budding players.
Veer Sheth Social Media Profile: 
 Instagram: https://www.instagram.com/veershethofficial/
Twitter: @VeerSheth1
Facebook: @VeerSheth
Now let me tell you a surprising fact about Racing based Esports which was part of Olympic Virtual Series 2021 and it is equally popular in other countries.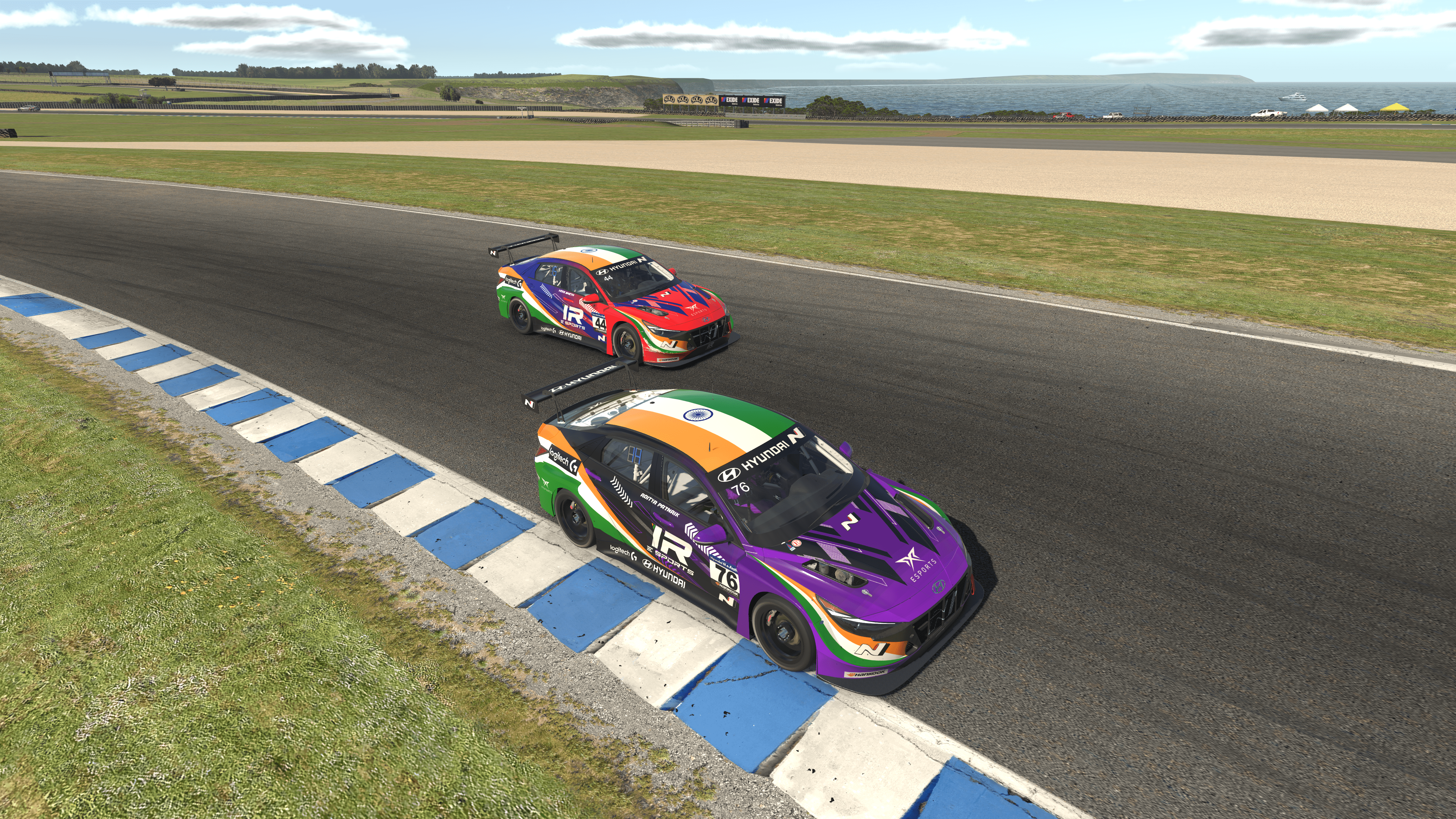 The kind of potential Racing Based Esports have in India you wouldn't be surprised to see the vast transformation this field will undergo in coming times.
Also Read: Things you must know about Formula 1 Esports tournament in detail