"Ladies and Gentlemen it's your captain speaking and this is the time for you to fasten your seat belts as the plane is about to take off"
You might be wondering why did I use this line in the beginning as this article is not about planes and height actually it is about the ecosystem which is spreading faster and reaching even bigger heights than any other ecosystem existed before and that ecosystem is none other than Esports.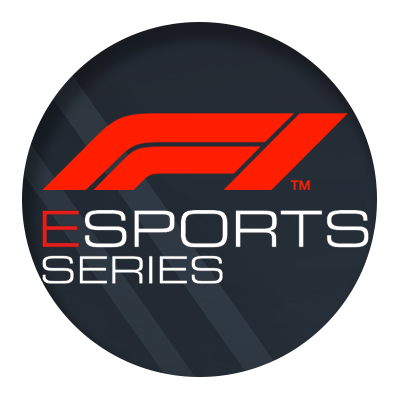 Esports which was a mere dream as career five-six years back has now turned into reality as many people are taking this profession seriously and they are making names for themselves at International stage by playing video games.
In the past, I have mentioned Esports combining with ISL, European football and cricket but did you know Esports have also expanded their wings in the field of Formula 1?
Yes you heard it right "Formula 1" a sport which is cherished and loved by millions of racers all over the world with close to 21 Grand Prix happening in a single calendar year.
Let me dive into more details of Formula 1 Esports series about its inception, achievements and events one by one in detail.
By the name it is pretty evident "Formula 1 Esports Series" is a professional Esports programme started by Formula 1 in the year 2017 where they connected community of players who love playing Formula 1 video games under one umbrella to provide new avenues for gamers.
Enter the new era with #F122game

F1® 22 – coming July 1 for PS5, Xbox Series X|S, PS4, Xbox One, and PC via the EA App, Origin, Steam, and Epic Store

More details 👉 https://t.co/vGFp7m3ozb pic.twitter.com/6l9vXmeCrT

— EA SPORTS F1® 22 | 🇨🇳 Available Now (@Formula1game) April 21, 2022
For the first time, Formulae 1 Esports teams formed their teams competed in the championship held in 2018.
Virtual Grand Prix Series was held in the year 2020 where current as well as former F1 racers along with celebrities and content creators took part  and also total of eight Grand Prix was held with George Russell crowned as the winner and adding more in the development, a condensed three match Grand Prix also happened in the early years of 2021.
On April 8th 2019, Formulae 1 Esports organizers announced the third edition of the marquee event with a whooping prize money of $500,000.
The interesting thing about that event was Ferrari joining them after initially declining to take part in the marquee event and that series was won by the driver David Tonizza who represented Ferrari Driver Academy and in other competition Red Bull Racing Esports won Constructors trophy.
Let me tell you more about the Format based on which Formula 1 Esports is played it all starts with Qualification in which esports teams are invited for Global Call to Participation and those players who have fastest time advances to the next round.
Up Next is Pro Draft format where all the qualified players enters in Pro Draft and these Formula 1 teams select players who will be competing in the Formulae 1 Championship.
Lastly, the format is down to Pro Series where players take part in racing which is broadcasted live and based on their performance they earn points for their teams and all these points count towards the Championship and based on their performance a player is crowned as Drivers' World Champions respectively.