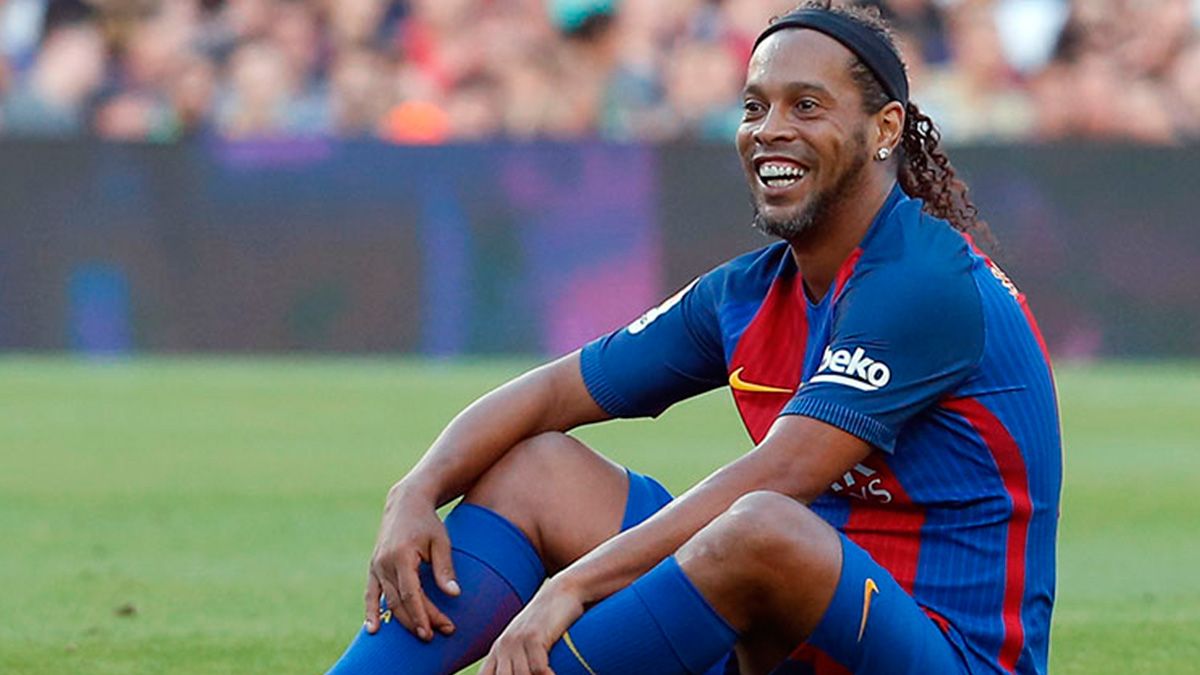 Football legend and former Barcelona forward faces trouble as he gets under police investigation in Paraguay on account of a fake passport. Ronaldinho was at a charity event in Southern America, it was then the cops arrived and visited his suite.
The police had an investigation at his hotel suite and believe to have found the fake documents. However, he and his brother Roberto were not taken to the station but are under the custody and are stated to be present at the prosecutor's office on Thursday.
In an interview with  ESPN Brasil, Paraguay's interior minister Euclides Acevedo said:
"(Ronaldinho and his brother) are not being detained, they are still under judicial investigation and they have to testify. Then it will be decided whether they will be arrested or not."
He also added that the two were cooperating in the investigation and was of the opinion that they were fooled by a man who was accompanying them, and was later arrested.
Ronaldinho is one of the finest footballers the world has got. He bid goodbye to football in the year 2018 after a massively successful career in which he won 13 trophies at club level as well as a World Cup with Brazil. Apart from the national achievements his personal achievements include a Ballon d'Or in 2005 and is generally tagged as one of the most talented players of his generation and of all time.
He as of now is without a Brazilian passport after he was given an environmental fine in 2018 when caught for illegally creating a fishing trap at Lake Guaiba in the absence of proper licensing and paperwork in a permanent preservation area. He denied paying $8.5m fine and hence Brazil's Superior Court of Justice put a ban on him from being able to leave the country.
However, he is still regarded as a hero in his country, and is an ambassador for tourism, saying at his unveiling:
"Tourism is very important for generating jobs and regaining our image internationally."