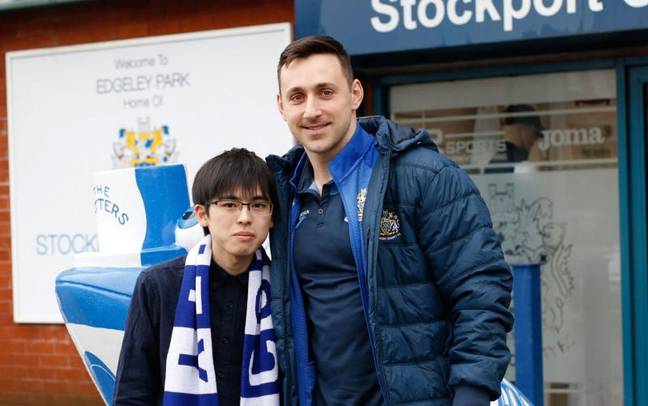 A Japenese FIFA fan Akito Aoki traveled 6000 Miles, all the way from Japan to London, just to see his favorite club Stockport County play at Edgeley Park. Aoki first came across this club playing FIFA nearly 10 years ago, and it was decided they were the team for him.
In a recent interview with BBC, Aoki said,
"I like video games and I found Stockport County and I chose Stockport County. I have supported them for about eight to nine years but this is my first time at Edgeley Park. It has been very fun and I am staying here in Stockport for one week."
However, the club Stockport County hasn't been into the FIFA limelight for quite some time, despite the same, Aoki's love for the club remained tact. The reason the club not being in limelight is that FIFA only highlights teams from the England Football League which ends at the fourth tier. Though the club not being one of the most renowned or successful teams, they still have some to have some devoted fans like Aoki.
However, that wasn't a matter of concern for Akito Aoki, as he was anyways determined to meet the club players. Apart from the club, he explored the Greater Manchester town, met up with other fans and was also given the opportunity to get real world-class experience from his favorite team, who were highly touched by the gesture of him traveling so far.
Aoki was offered by a  three-course meal before kick-off, and also an opportunity to present the match ball to the referee. Aoki's unique love for Stockport County has also earned him something of a vogue status among his fellow fans and spectators, with locals absolutely loving the chance to play host to the superfan.