Djokovic vs Roberto Bautista Head to Head: The most captivating and royal Grand Slam tournament, Wimbledon, is in its final stages. While Roger Federer has set his date with Rafael Nadal in the first semi-final, the number one ranked player Novak Djokovic has also made the cut and will play in the second semi-final against Spain's Roberto Bautista at the All England Club on Friday.  Roberto Bautista is number 20 in the rankings and reached the semi-final after beating Guido Pella 7-5, 6-4, 3-6, 6-3 in the quarter-final.
Head to Head: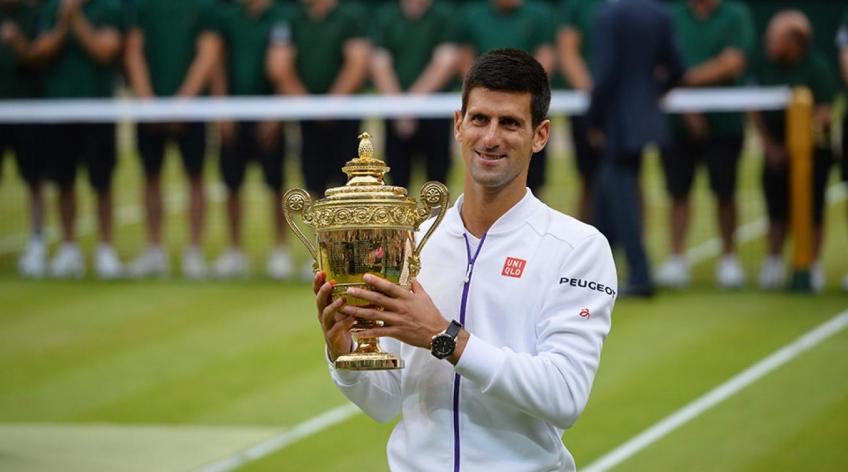 Djokovic and Bautista have played each other ten times. Djokovic has had the edge on his Spanish counterpart, getting the better of him on 7 occasions, while Bautista has had the edge over the Serb 3-times.
Encounters:
They played last at the Miami Masters this year, where Roberto Bautista beat Djokovic in 3-sets. The Spanish player also beat Djokovic in Doha semi-final.
If we look at their last 5 games, Bautista has had the edge over the Serb, winning 3 games to Djokovic's 2.
In the last couple of years, Bautista has really come of age and has been playing some wonderful tennis. This might be a cause of concern for Djokovic.
Grand Slams Meeting
They have played just one game in Grand Slam tournaments and Djokovic has had the laugh, where he clinched victory in US Open 2015.
They both haven't played each other on grass court yet, but Djokovic has a good overall record on grass court.
Current Form
Roberto is in good form as he has lost just the one game in his last 8 matches on Grass Court, where he was up against king of grass-court Roger Federer.
Djokovic has lost just one game in his last 10 games and the defeat came in the semi-final of French Open this year, against Dominic Thiem.
Who's Favourite
If we consider the current form, this game is going to be a cliffhanger. Roberto looks in good form but one cannot discount Djokovic's form on grass court.
As per records and head to head, Djokovic is favourite to reach the final. But games aren't decided on paper and it will be interesting to see who will play in the final with the winner of Fedal rivalry.