Cristiano Ronaldo Transfer Saga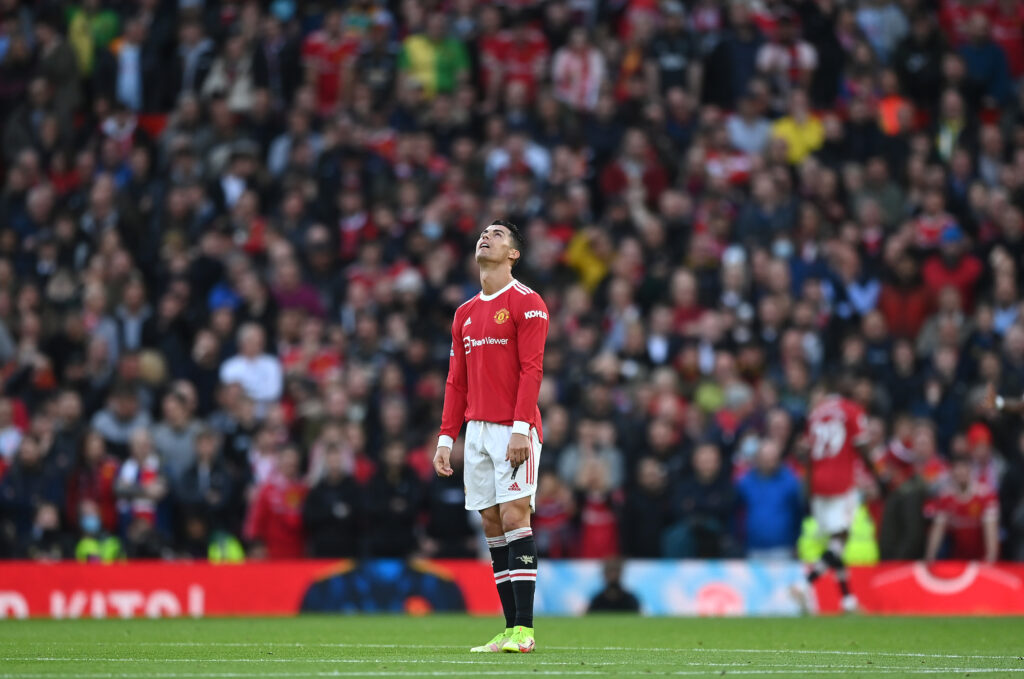 After the failed transfer move to AC Milan, Cristiano Ronaldo is now fully committed to help Manchester United to have a great season ahead and wanted to win trophies for the fans.
Earlier two months ago, Portuguese star made it clear that he wants to play Champions league football and explained the situation to Manchester United boss about leaving this summer transfer window. But unfortunately the transfer window is shut and he'll remain the Manchester United player at the end of January.
Although, Cristiano Ronaldo had a rough start to the new season as the former Real Madrid star only played a few minutes under the new boss Erik ten Hag system, mostly coming of the bench in the last minutes of the match.
After the last match against Leicester City and failed transfer move, Cristiano Ronaldo took Instagram post to thanked the Manchester United supporters after recording their third successive win of the league after defeating Leicester City 1-0.
United newly appointed manager, Erik Ten Hag has already deal with a lot of issues at the start of the season including Cristiano's desire to move out of the club and finding a right replacement for him.
Cristiano Ronaldo hasn't started a game since played against Brentford 3 weeks ago. Ronaldo has been in and out in the squad under Ten Hag. Under the new system, Ten Hag has decided to play a single striker, Marcus Rashford with Jadon Sancho and Anthony Elanga on the wings. Ronaldo has been coming of the bench in his last three games which is very rare situation for the five time ballon d'or winner.
After his last game against Leicester City, Ronaldo posted on IG a message for the 3000 fans travelling to East Midlands, Leicester City. He wrote "Thank you for your support"
View this post on Instagram
With trying force a move out from his current club, Ten Hag has still believes that for Real Madrid super star will remain the part of the new system. Ten Hag also confirmed that Ronaldo is happy to be a red devil.
"[We have spoken] several times, yeah. We are on one page," Ten Hag told a pre-match news conference.

"Otherwise he [wouldn't be] here."
Former Ajax manager also said the 36-year old could adapt into his new playing style:
"The way of play sets the demands. You can see in training it's clear that he has the capabilities. So he will fit in because he's – I don't have to explain – a great player. He has great capabilities, so he will fit in every system or in every style"
As a football fan you always to wanted to see your best player to play and we hope the same for Cristiano Ronaldo who is still a red devil at least till January transfer window. Will he still move out or he will stay at the end of the season?