Jadon Sancho Biography– "I want to create history with Borussia Dortmund" says The Rocket, a.k.a the Football Genius Jadon Sancho who plays as a winger for the England National Team and the Bundesliga club Borussia Dortmund. Jadon made it to news when he broke the 52-year old record by netting stunning goals against FC Koln, thus, becoming the youngest player to ever score 15 goals in Bundesliga, surpassing Horst Koppel, who netted 41 appearances to reach that tally. Previously, he was with Watford and Manchester City before signing for Dortmund in 2017. He was awarded the Bundesliga Player of the Month for October 2018, and was named in the Bundesliga Team of the Season 2018-19. He was also the part of the FIFA U17 World Cup 2017 winning England team, following which he made his senior debut in the team the next year 2018. Sancho, however, could not complete the entire duration of the FIFA U17 World Cup as Borussia Dortmund called him back.
Jadon Sancho opened his Senior National Team scoring account, netting a brace against Kosovo, in a 6-3 win for the English in the 2020 Euro Qualifiers.
Jadon Sancho Early Life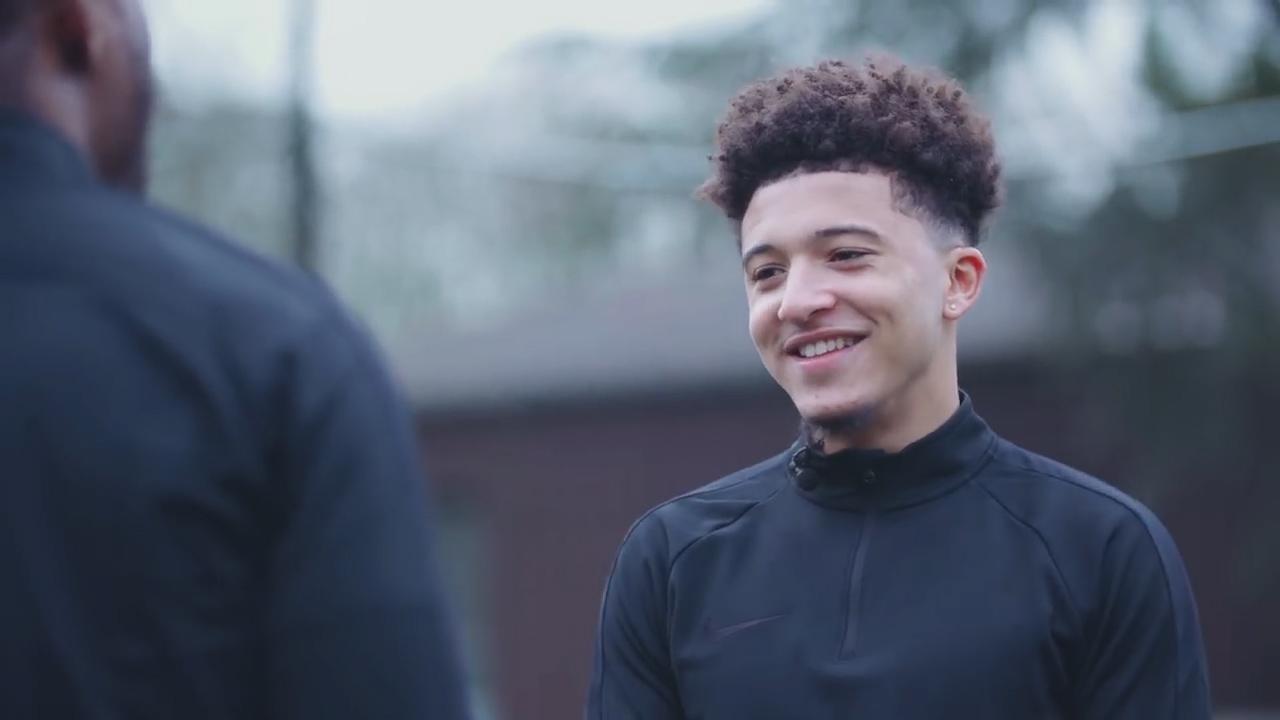 Jadon was born on 25th of March 2000, in Cambell, South London, United Kingdom to Mrs. and Mr. Sean Sancho. He isn't fully a British, but belongs from a mixed-race background which generally doesn't reflect from his looks. His parents are from Trinidad and Tobago, who later moved to England so that they can provide their son a better future. He was raised in the Kennington district of South London. He attended the Harefield Academy located in Northwood, where his passion for football grew. Jadon spends a lot of time in the streets, playing football among the infamous people, but luckily he never got involved with any of them. He just participated in the football that steered him away from the poor choices he would have made as a child. Days were just passing, nothing big has yet been happened, until one day, when everything changed for Jadon.
One day while playing football with his best friend Resis Nelson and Ian Carlo Poveda, somewhere around their home, unknown with the fact that London's coach Sayce Homeless-Lewis was looking at their game, being hyped from the boys' performance he decided to use his football connections to get them a career opportunity. Jadon joined Watford when he was seven years old, Homeless-Lewis trained Jadon and his friends in his team of South London's. Under his guidance, his team won the Under-11 youth football event. He decided to continue with Watford, turning down the chances to join Chelsea and Arsenal, the reason being Watford allowed him to peruse his school with training. While approaching his mid-teens he adopts a habit of flicking through YouTube videos of Ronaldinho and Neymar, he was now focusing more on his football skills at Watford rather than his school work. Back then he also got a nickname 'a ball entertainer' due to his manipulating ball tricks like a magician. In 2015 Jadon finally ended up signing a deal with Manchester City.
Jadon Sancho Personal Life
Jadon personal life has been very low profile as he doesn't share his personal space with anyone. There are only speculations that he might have a girlfriend because he is 18 and famous, unlike other celebs he doesn't have been part of any controversy yet.
Jadon Sancho Professional Life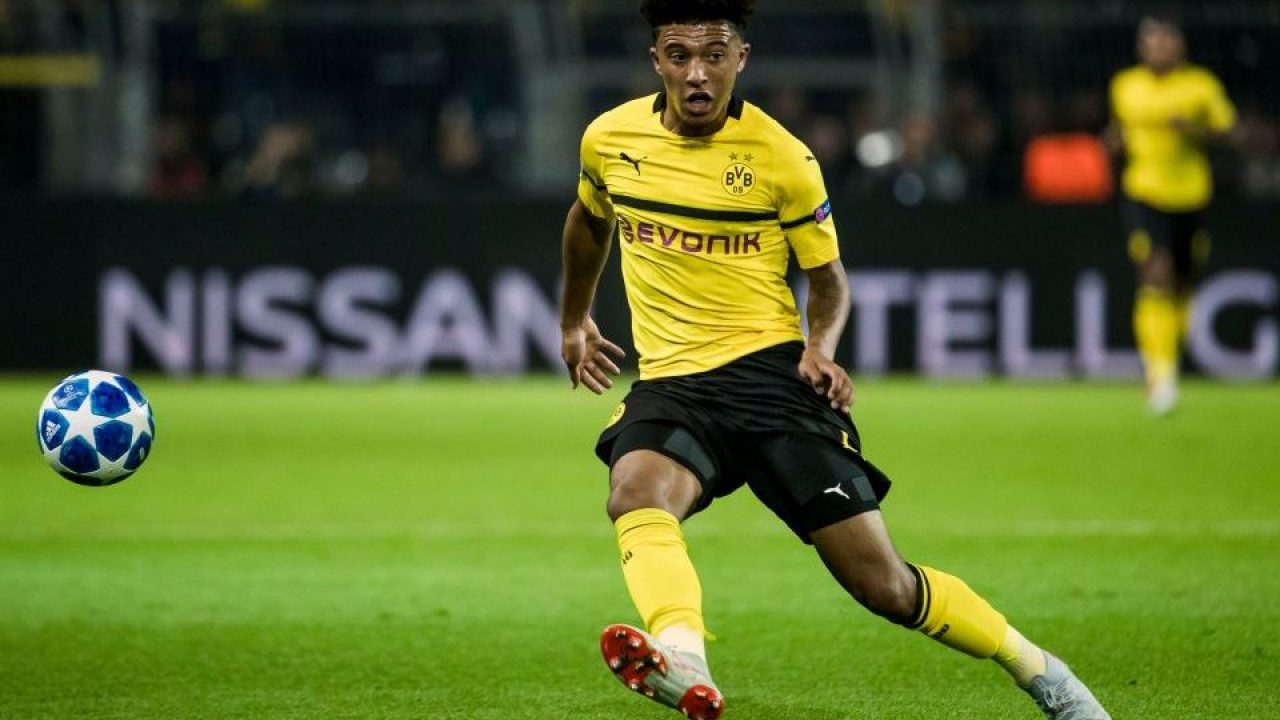 At the age of 14, Jadon moved to Manchester City where he continued to impress through winning youth honors and awards on his name. He made his name among those few academy players who got the assurances of being fast-tracked into the club's senior set up by the Manchester City Chairman Khaldoon Al Mubarak. His decision later was proved not to be worthy. In 2017, just hours ago when Jadon has to depart for a tour in the USA, while everyone was prepared to board the plane to U.S. Jadon had a different plan he made up his mind to become an exception through not following the team to the tour instead insisting that he needed a new challenge and that he was not tired of not getting enough playtime, which left Pep Guardiola (his football Manager) stunned the reason being that he had already a new deal for him. Jadon went back to continue his training with the club's youth team where he once belonged to.
On 31st August 2017, he put pen to paper with Bundesliga club Borussia Dortmund on the venture that he would be included in the first-team squad which was agreed. Following the contract, the German club made adjustments in the team that includes Jadon replacing Ousmane Dembele. In the summer of 2018 Jadon proved his point to his old club, by defeating Manchester City by 1-0 in Chicago. In his 2018-19 season he in no time became the most electrifying youngest player, he was named 'an assist king', Being Impressed from his impressive start in the 2018-19 season, he was called to join the English senior squad on 4th October 2018 in preparations for the UEFA Nations League against Croatia and Spain. He accepted the invitation and played his 1st international match as a substitute in the 78th minute against Croatia on 12th October which resulted in a draw, but on 22nd March 2019, he played an important role against the Czech Republic in their 5-0 win at Wembley Stadium for UEFA Euro 2020 qualifying match.
| | |
| --- | --- |
| Clubs | Season |
| Watford | 2007-15 |
| Manchester City | 2015-17 |
| Borussia Dortmund II | 2017-18 |
| Borussia Dortmund | 2018-20 |
Honours
Borussia Dortmund
DFL-Supercup: 2019
England U17
FIFA U-17 World Cup: 2017
UEFA European Under-17 Championship runner-up: 2017
England
UEFA Nations League third place: 2018–19
Jadon Sancho Achievement
UEFA European Under-17 Championship Golden Player: 2017
UEFA European Under-17 Championship Team of the Tournament: 2017
Bundesliga Player of the Month: October 2018
Bundesliga Goal of the Month: February 2019
Bundesliga Team of the Season: 2018–19
VDV Team of the Season: 2018–19
Goal.com NxGn: 2019
Jadon Sancho Physical Measurements
Height: 5ft 10in
Weight: 76kg
Eye colour: dark brown
Hair colour: Black
Jadon Personal Details
Full Name: Jadon Malik Sancho
Date of Birth: 25th March 2000
Place of Birth: Wythenshawe, England
Playing Position: Winger
Nickname: The Rocket
Education: Harefield Academy
Relationships: None
Kids: None
Hobbies: Playing Football
Jadon Sancho Controversy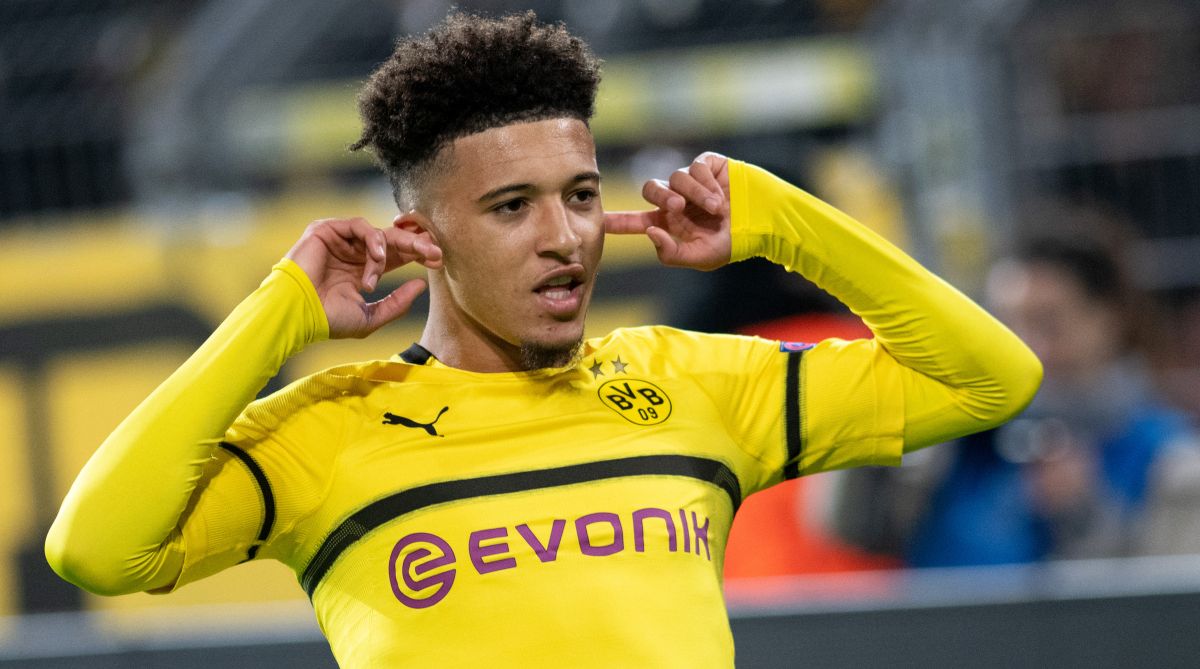 Pep Guardiola has accused Jadon Sancho of reneging on a verbal agreement to sign a professional contract with Manchester City
Jadon Sancho Net Worth
Jadon Sancho's Net Worth is estimated to be $1 Million dollars
Social Media Handles
Jadon Sancho Facebook: https://www.facebook.com/jadonsancho/
Jadon Sancho Twitter: @Sanchooo10
Jadon Sancho Instagram: @sanchooo10