Quite recently, WWE has seen a big drop in its TV ratings and its losing charm and boring old stories have been quoted as one of the biggest reasons for the same. Barring few, there aren't superstars who are leaving some big impact on the WWE fans and this is the reason they have to call up their Old stalwarts like Hulk Hogan, THE Undertaker, and others to revive their falling legacy around. Still, if there's one name which we can quote as most 'impactful" amongst the recent crop of WWE superstars, Braun Strowman can certainly be the one to top the list.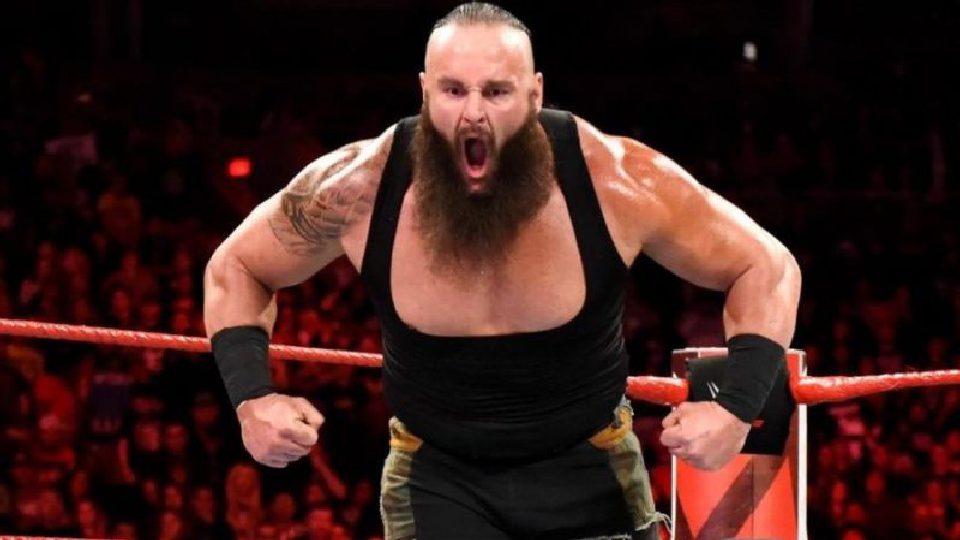 Introduction of Braun Strowman:
Braun's real name is Adam Scherr and he has been a former professional wrestler and strongman who is currently signed with WWE under the ring name Braun Strowman. He has been considered as the most brutal and ruthless superstars of the current era and most of the fans call him as a revival of some good old memories of the WWE attitude era.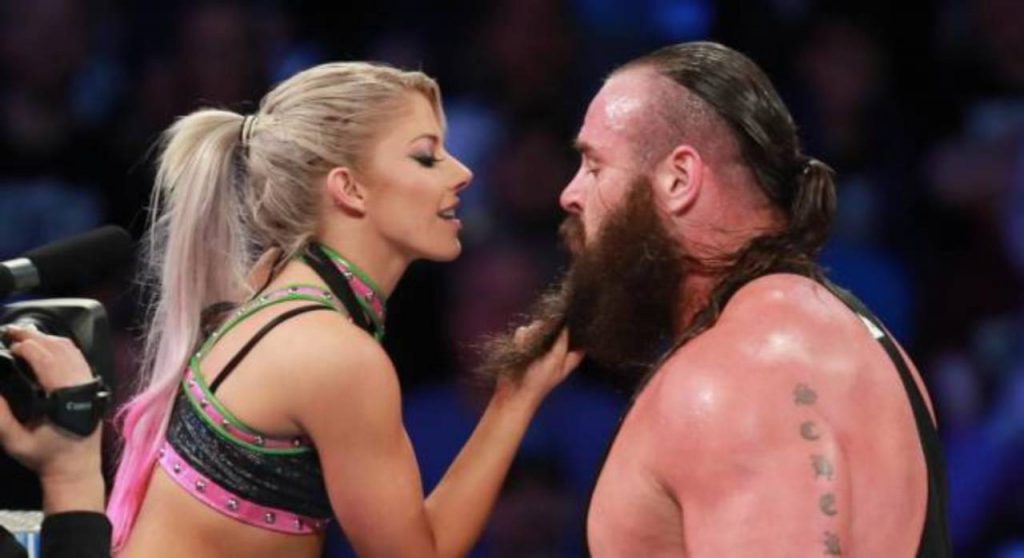 For the past 2 years, Braun Strowman has headlined almost every PPV event in WWE and he has won numerous titles on his way to greatness in WWE. Talking about his list of titles, he has won 2018 Money in the bank, Greatest Royal Rumble main event and the Royal Rumble main event alongside. Moreover, he is now holding the record for making the most number of eliminations in a single eliminations chambers match ( 5) along with most eliminations in the Royal Rumble match (13).
Personal Life of Braun Strowman:
Braun Strowman aka Adam was born on September 6, 1983, at Sherrills Ford, North Carolina. Moreover, his father Ricke Scherr is been regarded as one of the best players slow pitch softball and currently been a hall of Famer in the USSSA. Braun got a young sister named Hannah apart form him in the family and he mostly spends his childhood in the suburbs of Arkansas and Tennessee.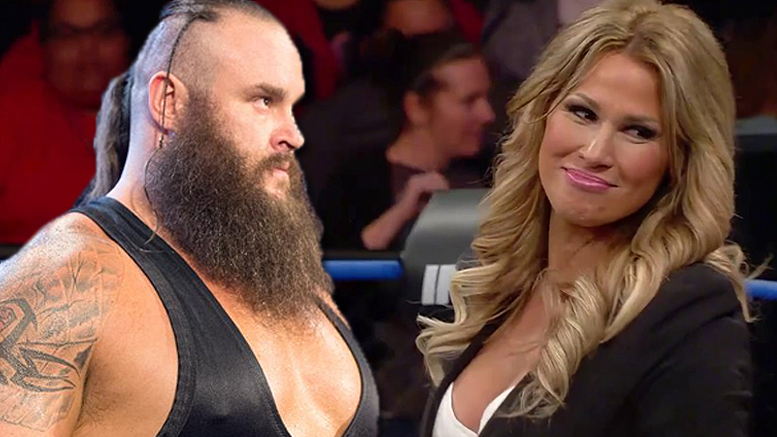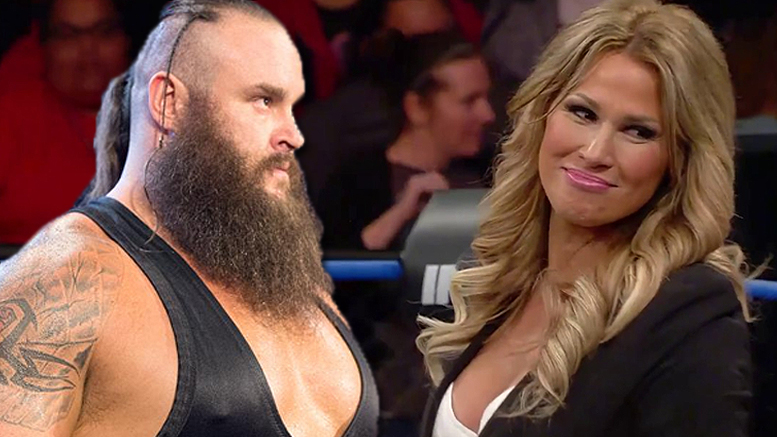 As far as his schooling is concerned, he completed his education from Bandy's high school where he was the part of the teams for track and field, wrestling and football. As a kid, he grew at a phenomenal rate and by the time he graduated, he was a 6 ft 5-inch tall giant. During the year 2003, he was almost unemployed and was playing as a footballer with the Hickory Hornets' team in his locality. Still, to support himself financially, he worked as a mechanic and doorman in the process. Within a few years, he started competing in "Strongman" competitions and won many of them due to his giant structure and immense power.
The Journey of Braun Strowmanin WWE:
Braun Strowman signed a contract with the WWE in the year 2013 and has been assigned to the WWE performance center in Orlando, Florida. That was when he first got his ring name " Braun Strowman" and became famous lately with the same only. Initially, he made several appearances as one of the " Rosebuds' for the WWE superstar Adam rose. Eventually, he went on to make his debut on the ringside at the NXT live event at Jacksonville, Florida in 2014 December and defeated Chad gable to mark his arrival in WWE.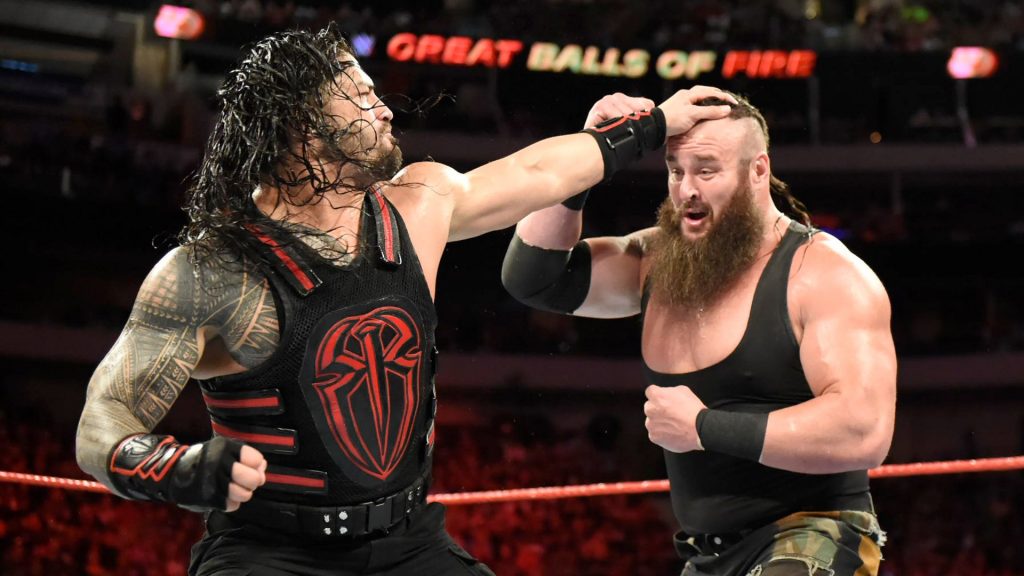 Becoming the member of the Wyatt family
Braun Strowman earned a lot of name for his stature and physique in WWE and he joined the famous ' Wyatt family' after banging down the team of Seth Rollins, Roman reign and in one of the main event shows at RAW. His first match in RAW was against Dean Ambrose and he won the same with great conviction as well. Braun secured his first win at the PPV when he fought with the team of Chris Jericho, Roman Reigns and Dean Ambrose in a six-man tag team championship.
Making the most eliminations at Royal Rumble
The domination of Braun Strowman was going haywire at WWE and every other day he was showing everyone a hint of his brute power and force in the WWE arena. On Jan 24, 2016, he made the most number of eliminations at the Royal Rumble ( 13) but lately got eliminated by Brock Lesnar. Interestingly, he came back and helped the members of the Wyatt family to oust Lesnar from ringside in the match as well.
Later on, he earned the name "Monster' in WWE and has been quoted as the ' next big thing" in WWE by famous WWE observer Dave Meltzer.
Getting along with his pursuit to WWE championship:
Braun Strowman has arrived with full impact in WWE and he started with his undisputed authority in the arena by defeating every single opponent coming his way initially. This was the time when he went undefeated for almost a year and rattle down names like John Cena, Roman Reigns, Sin car and many others in the process.
One of his most interesting feuds came against the team of "Shield" and he battled it out for a long time against almost every member fo their team in the process. Still, his most talked about rivalries came against Roman Reigns and they both faced each other in numerous matches in the course of their clash. Quite recently, Strowman has won the battle royale at the wrestle mania 35 by defeating Jost and eliminating several other superstars in the process as well. He is now a name to be reckoned in the WWE and almost became their face amongst millions of fans around.
Interesting Facts About Braun Strowman: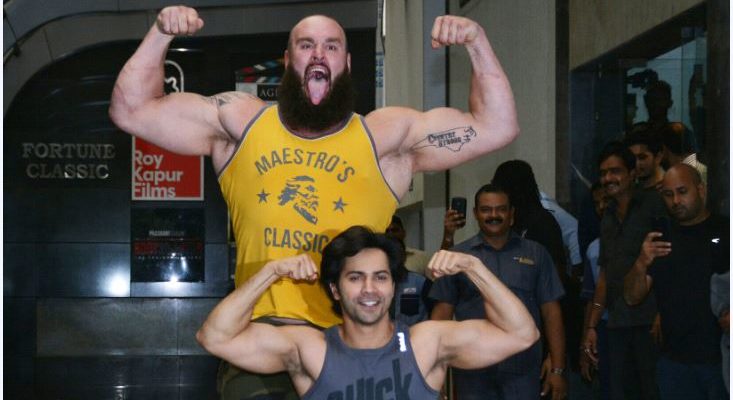 Not many people know this but Strowman was brought in WWE by another WWE superstar Mark Henry and he located him in his days of participation  in " strongman"

He would have become a professional footballer but his grades at the high school didn't allow him to proceed further in the same course

He has been the fastest "strongman" to turn professional in his career and he has been handed over with his first contract within the two years period of winning the competition.

He grew phenomenally in his school days and within a span of three years from 9

th

to 12

th

grade, he grew almost 3 feet.

Within his short WWE career, he has already starred in a movie named Three count

Before getting into WWE, he never wrestled in his life and this is certainly one of the rarest things happened for anyone in WWE

During his career as a Strongman, he has gone through several severe injuries to his body and this has made him a bit cautious about his health
The Net Worth of Braun strawman:
Braun Strowman gets most of his income from his wrestling career and his current net worth stands at $1 million. Moreover, he is in line with some of the Hollywood projects as well and that seems like pushing that income part to a level further in the coming times.
Also Check: