Best Cricket Coaches
A coach is a planner, captain, mentor, organizer in one person which makes a team perfect. In today's column let us discuss about the 10 best cricket coaches in the world.
List of Best Cricket Coaches in the World
#John Buchanan
John Buchanan is termed as the best coach ever in the cricket game and his records as coach adds to his greatness. In 1999, he was appointed as coach of Australia and he coached them till 2007. In the span of 8 years, Australia won 2 back to back world cups under him which is the most by any head coaches in the history of the game.
He also been the director of New Zealand cricket from 2011-2013. Australia has won a series in India and also a 2006 ICC champions trophy under him. he was the coach of the Kolkata knight riders for the first two seasons of IPL.
# Bob Woolmer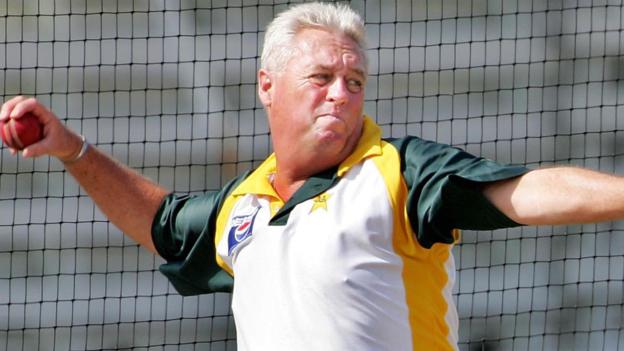 In the year of 1991, an excellent journey of a coach began when Bob Woolmer was appointed the coach of Warwickshire. He went on to win the 1993 Natwest trophy. It fetched him a big chance of coaching South African cricket team and they won 10 out 15 test series in his period which is a brilliant record. He took over as Pakistan cricket team's coach in the year of 2004 and was successful till the shock exit of Pakistan in the 2007 world cup group game against Ireland. Bob Woolmer died few hours after the exit.
# Gary Kirsten
Gary Kirsten is remembered for his 188 not out which is highest individual score by any South African cricketer.  After his days in cricket, he took and break and joined as the head coach of India National Cricket Team in 2008 and took team to the unbelievable height in international cricket. India was number one in both tests and ODI's under him. India won the 2011 world cup under his coaching which still remain the best memory of every Indian fan.

# John Wright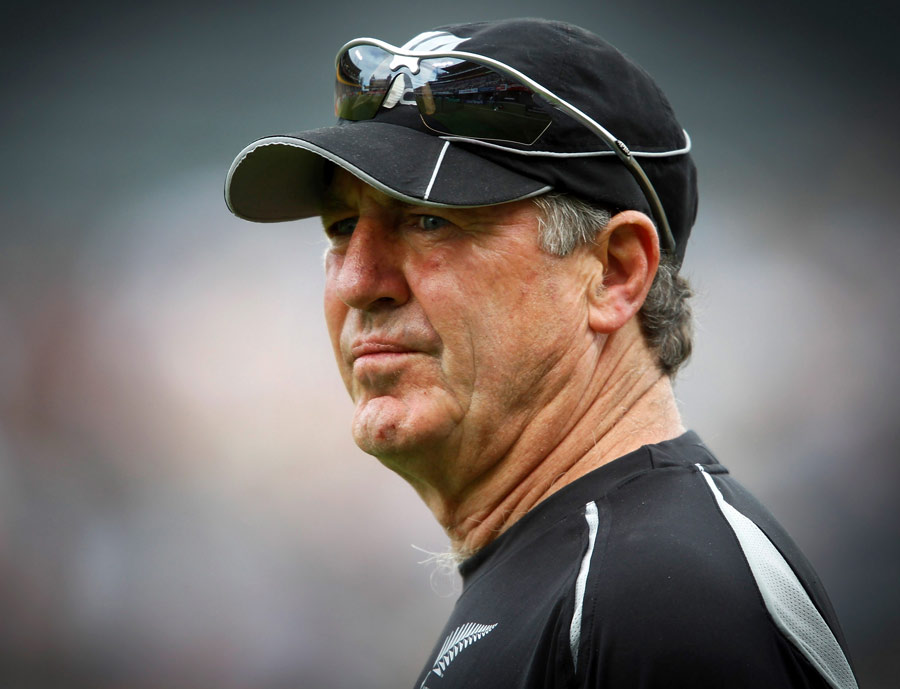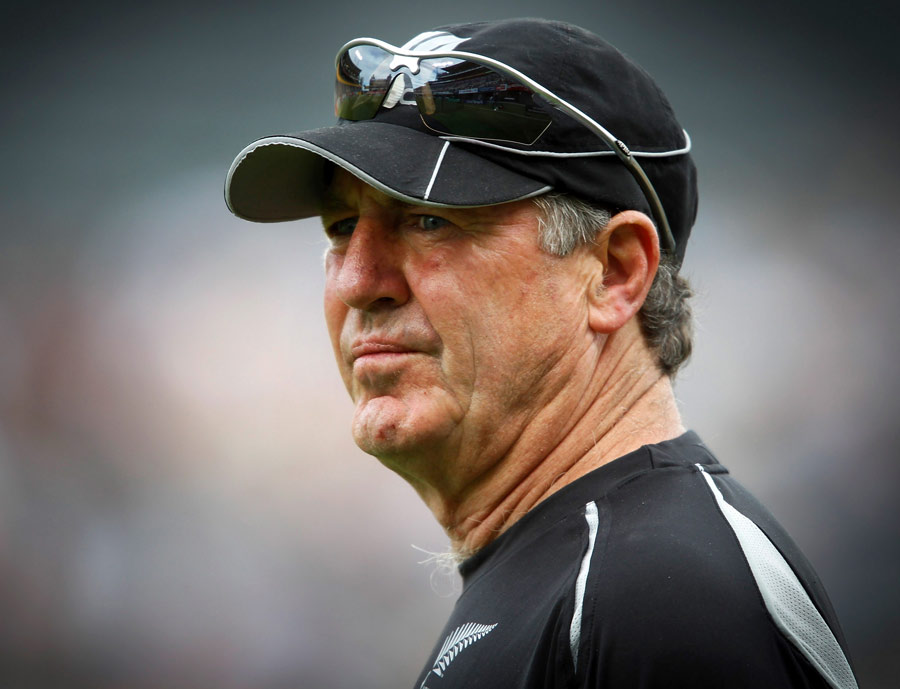 One of the fantastic opening batsmen in the history of New Zealand, John Wright, has coached India from the year of 2000 to 2005. His period gave Indian team an initial boost as they reached final in the 2003 world cup and also winning a test series against the mighty Australians which included a famous win in Eden Gardens where they bounced back from an impossible position.
His partnership with Ganguly has worked out well and it was during his period two of India's biggest superstars Yuvraj Singh and Mahendra Singh Dhoni got a chance to play for India.
# Dav Whatmore
Dav Whatmore is another world cup winning coach as he coached Sri Lanka to a maiden world cup win in 1996 and it remains the only world cup win for Sri Lanka. During his period with Bangladesh, he led them to a maiden test win in 2005 and led them to the second round in the world cup 2007.
He coached Pakistan for period of two years from 2012-2014 and they won an Asia cup in 2012 under him. his cricket career might have been too short, but his coaching career has given him a great reputation.
# Duncan Fletcher
From 1999 to 2007, Duncan Fletcher coached England and totally changed the attitude of England cricket. He won the ashes series for England after the 18 long years and also a famous commonwealth bank series down under. He was bashed when he took over as Indian coach as India face whitewashes in England and Australia Under him. But he silenced the trollers with a champions trophy win in 2013 in England.
He ended with a decent record for India and he is surely one of the most successful coaches in the world. his approach was calm and composed and he knew how to respect each player in his squad.
# Andy Flower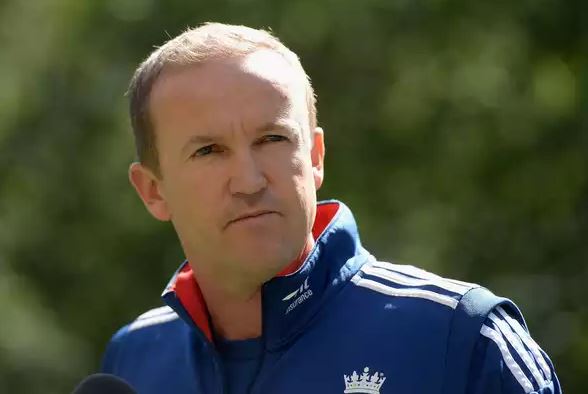 Andy Flower is one of the best wickets keeping batsman the world has ever seen and best Zimbabwe cricket has ever produced. he became the head coach of England in 2009 and he is one of the greatest to have coached England and was highly successful in his tenure. England won their first ever ICC trophy in 2010 when they clinched the twenty-twenty world cup
England won the Ashes Series for three times under him which is the highest for the coach. They also won several test series and reached number one position in test rankings.  England was almost unshakable during his time as coach. Dear Andy, when will you coach India?
# Darren Lehmann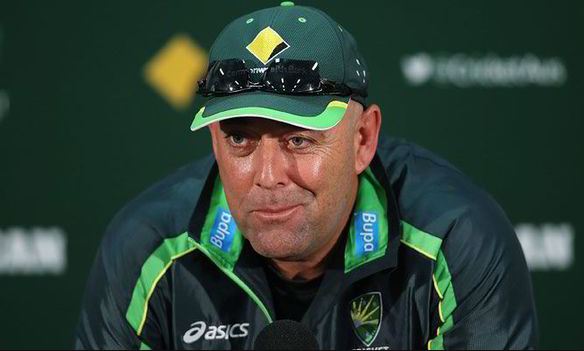 Darren Lehmann is the part of the great Australia National Cricket Team which dominated the world for over a decade. After his retirement, he coached IPL team Deccan chargers for four seasons in which they lifted the trophy once in 2009. He joined as head coach of Australia in 2013 and they went on to win the fifth title in 2015 under him. he brought back Australia quickly from a minor downfall caused after the retirement of the greats.
# Justin Langer
When Justin Langer took over the team, Australia was struggling and now they are standing out as one of the top contenders to win the 2019 cricket world cup. His dedication towards Australian cricket has proved healthy for their comeback into top in the international cricket.
# Ravi Shastri
Ravi Shastri is one of the boldest coaches the world has seen and his partnership with Virat Kohli has proved lethal for the opposition. India is ready to lift third world cup under him in 2019 world cup in England and they are one of the top contenders to do it.
Best Cricket Coaches – A captain might change the game on a match day on field, but it is the coach who changes the mood into positive every day off the field.
Also Check: