Declined Players: Sport is a tricky field. As much as talent, dedication and sheer hard work can get you to the hall of fame, one small mistake or just different plans from fate could make you come tumbling down from that glory before a blink of an eye. Sadly sometimes, talent isn't enough to keep you relevant in the play and here are 5 Declined Players of the Decade:
#1

Yuvraj Singh
Declined Players: This 38-year-old Cricket player was meant to shine in this game and shine he did. We all remember witnessing his riveting matches with Australia. And his free-flowing fielding skills along with his batting paved way for the rise of the India National Cricket team, as well as for his stardom. But he never could monetize on it as much as he could have with the ever-present health issues but that didn't stop him from making a comeback that announced that he was in this for the long haul in the 2003 World Cup. Even though they were runner ups then, you could see a glimpse of the capability within.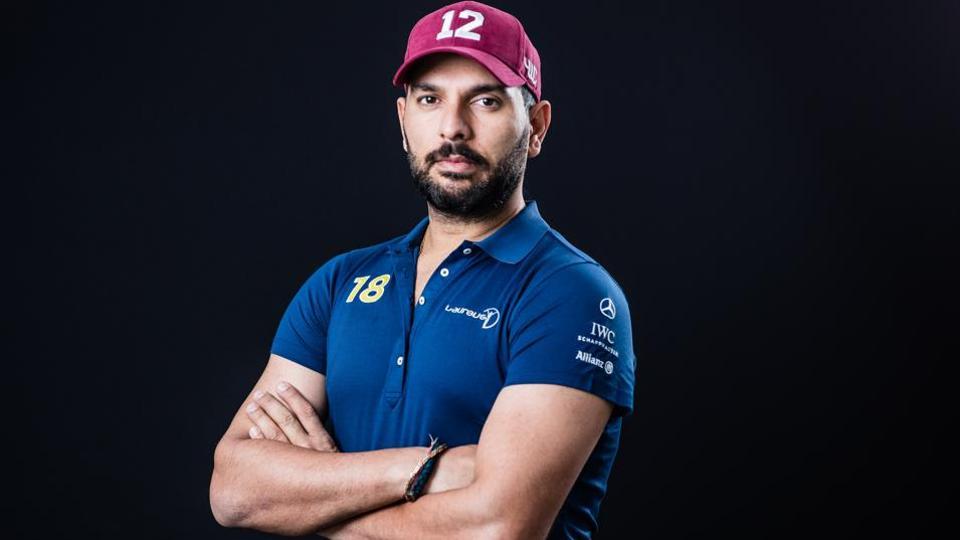 And soon enough he paired up with MS Dhoni to chase run scores in ODI. The best thing about Yuvraj was that he always rose up to the occasion and took the field by fire, no matter how little out of touch he seemed on the surface because of his commitments. And the T20 match format which was only then coming out proved this over and over again. His batting when he was in the mood was akin to none and contributed to much of India's winnings.
And then came the IPL in 2008 and he became the captain of Punjab but didn't really make any grand strokes. By this time, around 2011, was a troubling time with no bold strides for his name, but the captain of the team MS Dhoni had faith in him and was adamant for him to be a part of the 2011 World Cup. And he came through for his captain and even was awarded Man of the Match because his contributions towards getting India a world cup after 28 years were vital. And post this World Cup success, he was bought into Pune Warriors. But it was also around this time the first crack in the ground appeared, as the tragic news hit that Yuvraj was battling with Cancer.
Though like the fighter he is, he fought his way past it through rehabs and treatment, he not in touch with the game for this amount of time came at a cost. And had started to show in the T20 world cup of 2014 and it was painful to watch him struggle to be the player that he once was. He was then cut from India's limited overs team and he accepted the decision and decided to work on his fitness and get his stride back. Despite him missing two world cups, Virat Kohli took in the veteran for the Champions Trophy. But again, his game though not miserably weak had all but lost its luster. He then was axed for his decline of fielding, of all things.
The IPL auctions of 2019 where there were no takers for Yuvraj was sadly a clear indication of his decline, but his fans are still hopeful that he makes another international comeback. Whatever the future has in store for the guy, it cannot be denied that he is a crucial part of Indian Cricket history.
#2

Sita Sahu 
Declined Players: Originally from Madhya Pradesh, Sita Sahu was barely fifteen when she made the whole country proud by winning bronze medals for the 200 and 4×400 meter relay races in 2011 during the Special Olympics in Athens. Sita Sahu belongs to a lower middle-class family and had to defy considerable odds to get to the Olympics. Her Coach Sajid Masood fondly remembers how the two-week stay in Athens had made her a confident young person from a meek and morose girl. After this, you would think a talent like this who won an Olympic medal would be given all the support and tools needed for her to blossom into a fully fledged international player. But sadly, that was not the case.
Because of her poor financial conditions and blatant ignorance from both the government and officials, Sita had to put both her talent and dreams on hold to sustain herself and her family with siblings of three. She had to join in on her family employment of selling chaats in their home of a single room.
But thanks to the power of media and that of people who didn't want to see this young talent go wasted into oblivion because of sheer neglect, her story has been made known recently and both The National Thermal Power Corporation and the State Government have offered her money enough to start preparing for the Glasgow games. But it's important that the support be consistent and for this young athlete to not be allowed to disappear again because of lack of financial stability and training after the media hype has blown over to the next story. For the present, there is still hope for Sita Sahu to be a step closer to the life she wants to lead and hopefully, this country doesn't let her down.
#3

Virender Singh
Declined Players: Known as 'Ghoonga Pehlwan' in the wrestling world, Virender Singh is responsible for multiple medals for India throughout the early decade, winning the only gold medal in Bulgaria in 2005 at Deaflympics, two more golds in 2013 and 2017, also a bronze in 2009. In addition to this, Singh has also won a gold, silver and bronze at the world championships. He was also given the Arjuna Award in 2015. Needless to say, he has always been a strong hardworking individual, rising against all odds and adversities. But the disregard with which this Olympic athlete who holds 7 medals for this country in 7 different events, has been left to fend for himself is nothing short of heartbreaking.
Despite proving time and time again of his talent, he has constantly been snubbed from cash rewards, Honours and ad companies. Virender Singh has a led tough life since his childhood, subjected to bullying due to his handicap. Which also happens to be the very reason he took up Wrestling as a distraction, making this sport all the more personal to him. He has always carried himself with grace and honor to the sport. He was even punished in 2018 for raising his voice against the alleged unfairness committed by the national federation, All India Sports Council of the deaf. He was dropped from the World Deaf Senior Greco-Roman & Freestyle wrestling championship to be held in Vladimir, Russia for this. This was met with strong opposition from the wrestling community as they threatened to boycott the Worlds in solidarity. Virender Singh has still not been given the acknowledgment and consideration he deserves from the government and is still struggling financially.
#4

Maria Sharapova
Declined Players: Born in Nyagan, Western Siberia, RSFSR, Maria Sharapova is a Russian Tennis player. Sharapova's family had fled to Belarus to protect themselves from the Chernobyl accident and they again had to move as Maria developed an interest in tennis by watching her father play with a second-hand racquet. What simply started as just her playing against the wall, was slowly picked up by her father as he saw the potential and that she was meant for more. Her coaches decided that it is better for her to move to Moscow and later again was advised to move to the United States.
But there appeared to be a problem because Maria's mother couldn't get a visa. Which meant Maria and her father had to alone move to the United States. But the difficulty didn't just end there as she also had to learn English from scratch. Luckily, she got into a famous school for Sports. In the beginning, though her father had to work a number of odd jobs to afford both her training and school and also their living in the United States, things got a lot easier for them after she was sanctioned scholarships.
And after then was just her working hard and working on her every move, videotaping her practices so she can see and analyze it along with her coaches. And then in enough time, she began to win big tournaments and garnered a fan following after people started to notice her more and more. She has won 35 singles titles in her career. Five Grand Slam championships: Wimbledon in 2004, the US Open in 2006, the Australian Open in 2008 and the French Open in 2012 and 2014. She won an Olympic silver medal at the 2012 Summer Olympics.  She was ranked world number 1 for the first time in 2005 and for the last time in 2012.
In 2016, when she was arguably at the top of her career, Sharapova revealed that she had failed a drug test.
"I take full responsibility for it. I made a huge mistake. I let my fans down, I let the sport down… I know with this I face consequences and I don't want to end my career this way, and I really hope I will be given another chance," was her speech in the 2016 press conference she had called in March. In her autobiography, Unstoppable, she lets us in on how something as this, so detrimental to her otherwise promising career, transpired. Her ban though was reduced from 2 years to 15 months after the court concluded that there was no ill intent to consciously violate the regulations. But she managed to keep herself busy and let the time away from her game not waste away in guilt and regrets. She went to Harvard Business school and spent days in London studying Leadership, interned at an advertising agency and shadowed Adam Silver, the commissioner of the National Basketball Association.
#5

Alexis Sanchez 
Declined Players: Alexis Sanchez is a Chilean Professional football player and is popularly dubbed "El Niño Maravilla" (The Wonder Child). He plays as a forward for English Premier League club Manchester United and the Chile national team. He played for Udinese and then moved to Barcelona, where he was valued 25 million, marking him as the most expensive Chilean player of all time.
In his first season there, he played alongside Lionel Messi and David Villa and contributed to the club winning Copa del Rey, UEFA super cup and FIFA club world cup. Then after more than proving himself as someone to be desired on their teams, Alexis then again transferred to Premier League side Arsenal in a deal worth £31.7 million a year later. He went on to win the FA Community Shield, as well as the FA Cup on two occasions, as he established his strong presence in the team. Later on, he ended up joining its rivals Manchester United in 2018 in a swap deal.
But since his jump from Arsenal, Alexis has only scored three goals in the Premier League. Manchester United's Ole Gunnar Solskjaer is looking to move Sanchez on in the summer due to reportedly having had enough of his under performance and is also ready to pay part of his wages if so be it. Though even Sanchez has admitted to the fans that he hasn't performed up to his mark due to unpredictable injuries, it doesn't seem to have helped his case any better as fans are still questioning his intent behind the move over from Arsenal to United.
Also Check :