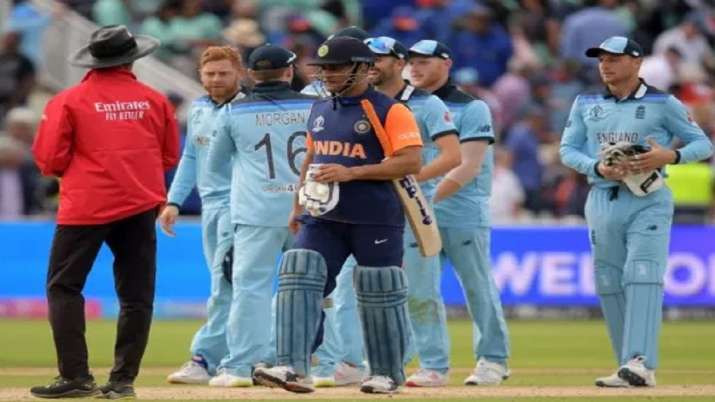 Ben Stokes has recently criticized the Indian cricket team for their approach during the match that India played against England calling MS Dhoni's partnership with Kedar Jadhav as a partnership that "lacked intent".
He has also slammed Sikander Bakht for twisting his words on the encounter, denying that India lost the game deliberately.
Ben Stokes talked about the event in his book "On Fire" where he slammed India's intent in the group stage encounter against England where the Indian team lost to England by 31 runs despite being in the commanding position.
He also questioned the approach of MS Dhoni and Jadhav in the middle as they batted the overs out instead of scoring at a fast pace.
According to the reports published on India Today where he described completely what he felt on the match day as he added "Arguably, the way MS Dhoni played when he came in with 112 runs needed from 11 overs was even stranger. He appeared more intent on singles than sixes. Even with a dozen balls remaining, India could still have won. There was little or no intent from him (Dhoni) or his partner Kedar Jadhav. To me, while victory is still possible you always go for broke,
"They allowed their team to get so far behind the game. They showed no desire to put any pressure back onto our team, content instead to just drift along, a tactic that was playing into our hands," Stokes added. 
After his comment Pakistan former fast bowler Sikander Bakht said that India lost the game against England deliberately so that Pakistan could not reach the qualifying rounds.
To which Ben Stokes replied that "You won't find it because I have never said that. It is called twisting of words or clickbait".