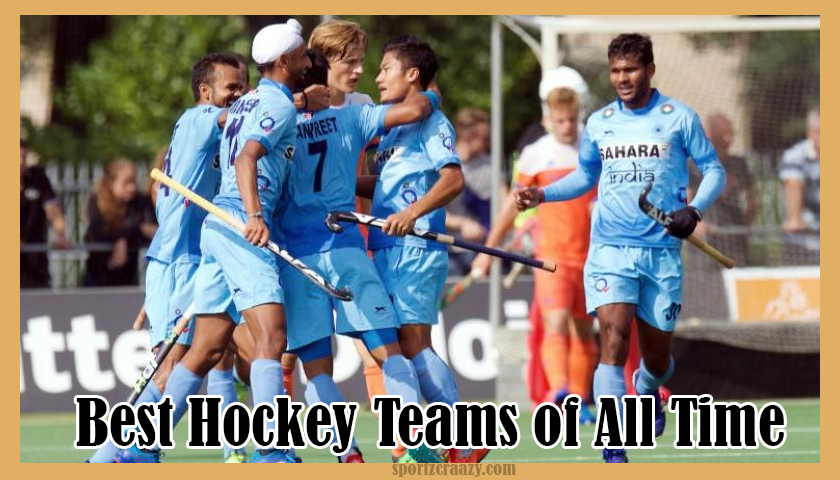 When you term best of generation, you pick any team easily by looking at current form. But at the same time it is very difficult to pick best teams from all time stats, because it not only goes by stats, we should also think logically like taking the strength of the opponents into account. This is just one logical thought out of many. In today's column, we will discuss about the 5 Best Hockey Teams of All Time.
1) Pakistan
Pakistan was always a fierce competitor in the hockey world and they are doing the same thing for generations now. They have been world champion for four times and they are most successful side in the history of the game. They have won 3 out of their 4 world cups between the period of 1970's and 1980's. Those times were the days they dominated the entire world. The 4th world cup title of Pakistan came in 1994 by beating the red hot contenders' Netherlands in the final of the world cup.
After few years , Pakistan has lost their dominance in the hockey world when countries like Germany , Australia and Netherlands was taking control. They are yet to win a world cup in past two decades which was ruled by them once upon the time.
2) Netherlands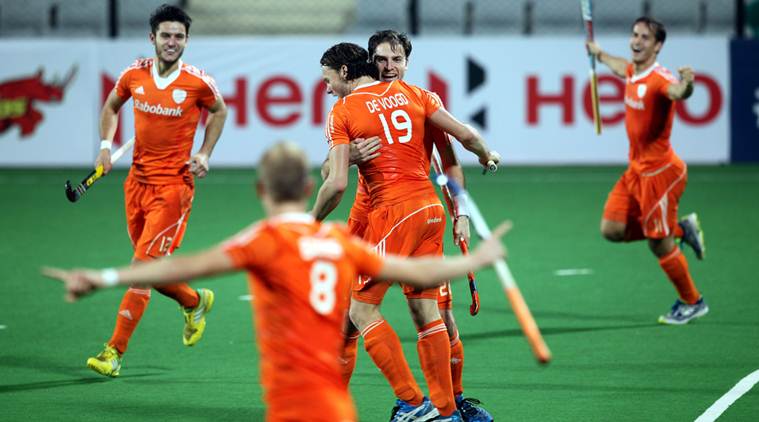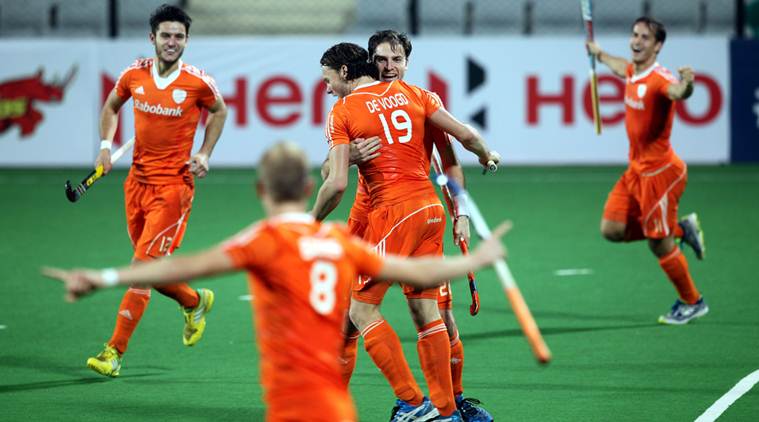 In the continent dominated by football craze , Netherlands had its fair share of fan base in hockey and they had rise up to the expectations as they are one of the most successful side from the European continent. During the 90's time , Netherlands were the best hockey side in the world and that team deserves every applause they received. That was side which won two world cups and ended runners up once in 1994.  The side had amazing techniques , sharp moves and most importantly a fantastic team co ordination.
Netherlands are yet to win the world cup after their heartbreak against Belgium few days ago and now they will have to wait for another four years which will make their wait to 24 years without the world cup. They have lost two consecutive final which will make them more heartbroken and their wait more painful. Hope is everything , we all hope Netherlands to come back and win the world cup in the year of 2022.
3) Australia
Champions of two world cups from last 3 world cups are one of the best sides in the history of the game. Australia is a type of country which has decent record in every sport. In total , they have won 3 world cups , the first one coming in the year of 1986. Since then , in this 22 years , they gained medals for six times when they finished runners up in 2002 and 2006 , when they finished third place for four times in 1978 , 1982 , 1990 and 1994.  This makes Australia a great force in the history of the game.
4) Germany
If you take and read the history of the game after many years yet to come, Germany will still have the place in the list of all-time best teams. Not because they are champions every single time , but because they managed to win medals eight times out of 13 editions. Even though they were not the champions , they managed to be fierce opponents to every team they played and that is what we call it as a superior quality in the team. They sure would have been in the top spot if they won few more championships but 4th spot is not a shame especially in the list of all time. Logically , in earlier days they have played tougher opponents and still managed to get good medals.
Let us now look at the statistics of Germany hockey history. Germany had to wait till the year of 2002 for the their first world cup win and it was the moment they waited for long time and erased the chokers tag when they replaced it with a crown in 2002. They finished as runners up in 1982 and 2010 and they well finished at number three in the years 1973 , 1975 , 1986 and 1998. We e expect lot more medals and championships from this country in the upcoming years.
5) India
India will come out as one of the important hockey nations as they also won 8 medals which is record till now. India have only one world cup to their bag which came in the year of 1975.  So when it comes to winning championships, Indian record is not that bright to the hockey world. But if the process gets stronger and with more hard training , India will be able to win more worlds cups in the future and makes the entire nation proud.
It is a good sign that budding hockey players are getting inspired and taking up the sport in cricket crazy nation.  They won the world cup in the year of 1975 when they produced a historic win when they beat the arch rivals Pakistan 2-1 to lift the trophy. Anyway , in the last ten editions India has only one medal. With countries like Germany, Netherlands, Australia, England and Argentina taking control of supremacy, it has become very difficult for the teams like India and Pakistan to dominate.
Fall down 7 times, get up eight times. Being all time best is not about how much you win, it is all about how many times you get up and hold the dominance. We strongly wish other countries get featured in this list and make their nations proud. We are excited to see too many nerves cracking hockey world cup in the future as that will also indicate the rise of the game. It will also inspire many youngsters to take up hockey as their passion and it will make them to work hard towards success.
Also Check: