WWE Superstars Who Made it Big in Hollywood:-  WWE and Hollywood have had a long love affair in the past and we have seen a number of WWE star featuring in the Hollywood movies over the past few years. Moreover, it's not just about the WWE and even Hollywood has seen some of its stars making regular appearances in the weekly shows and PPVs just to add some more glitters to their already shining careers. Names like Hugh Jackman, Arnold Schwarzenegger, and others have had a great run during their short stint at the WWE shows and the trend has been followed ever after with the same impact.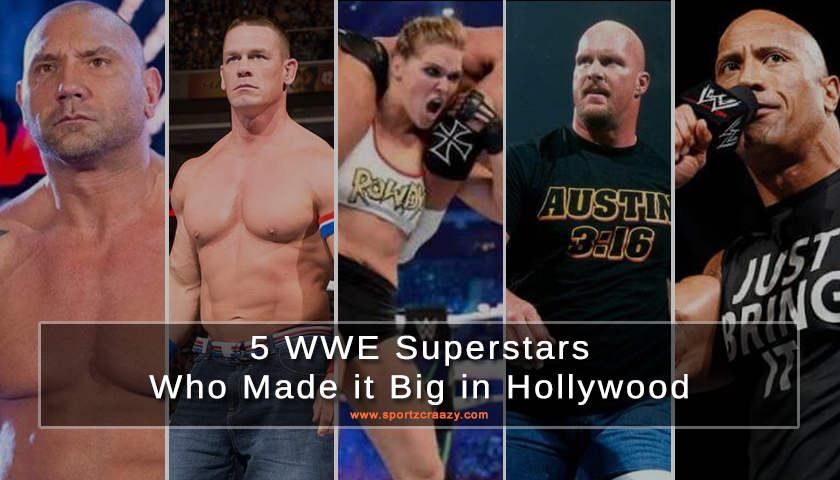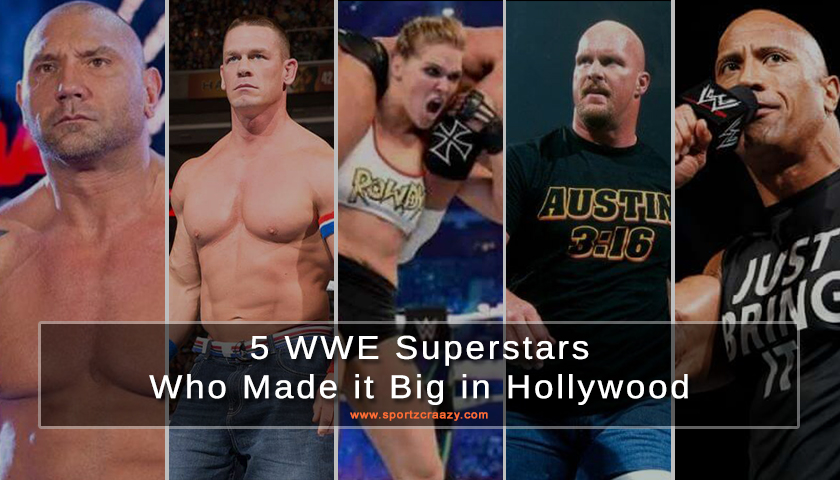 On the other hand, WWE has also seen some of its biggest superstars entering the Hollywood arena but not all of them have succeeded in the same during years of hard work and hardcore efforts down the line. Whilst some of them returned to their old ways in the wrestling arena, others have got along with some other business or profession along with WWE as a straight option. Having said that, let's have a look at the list of Top 5 WWE superstars who made it big in the Hollywood.
WWE Superstars Who Made it Big in Hollywood
#5 Ronda Rousey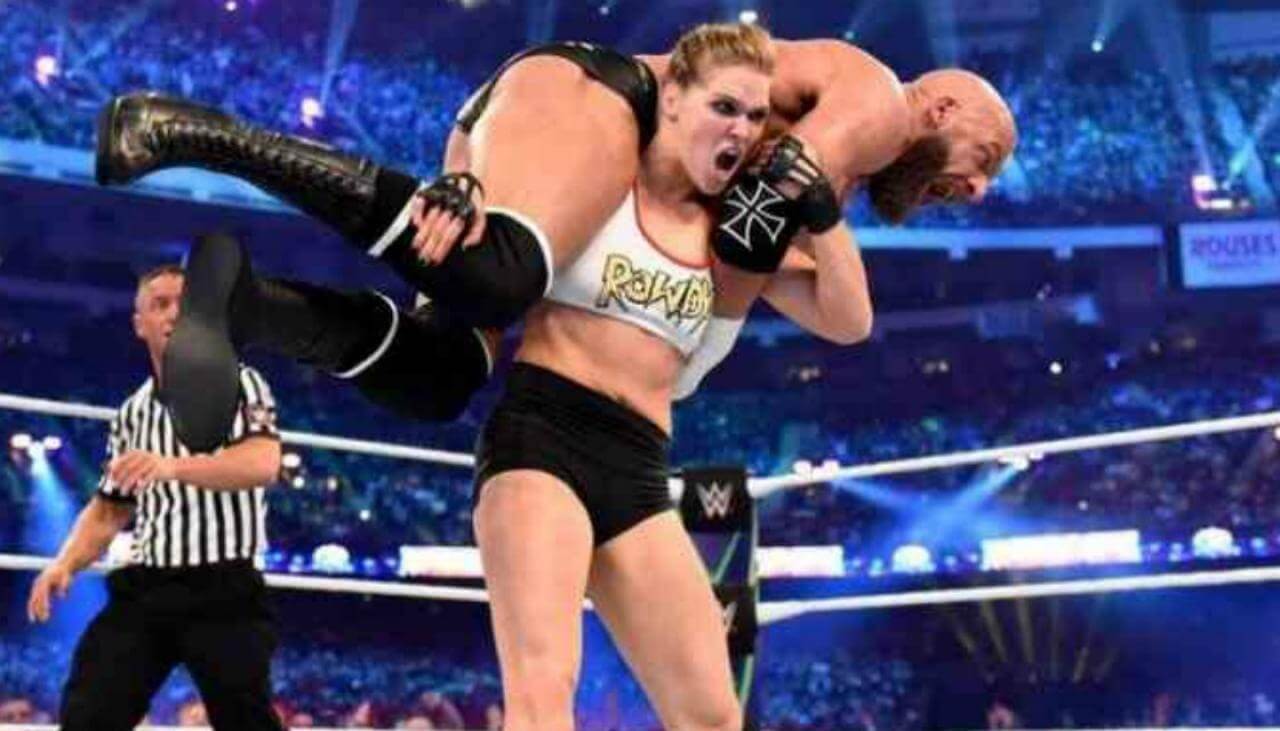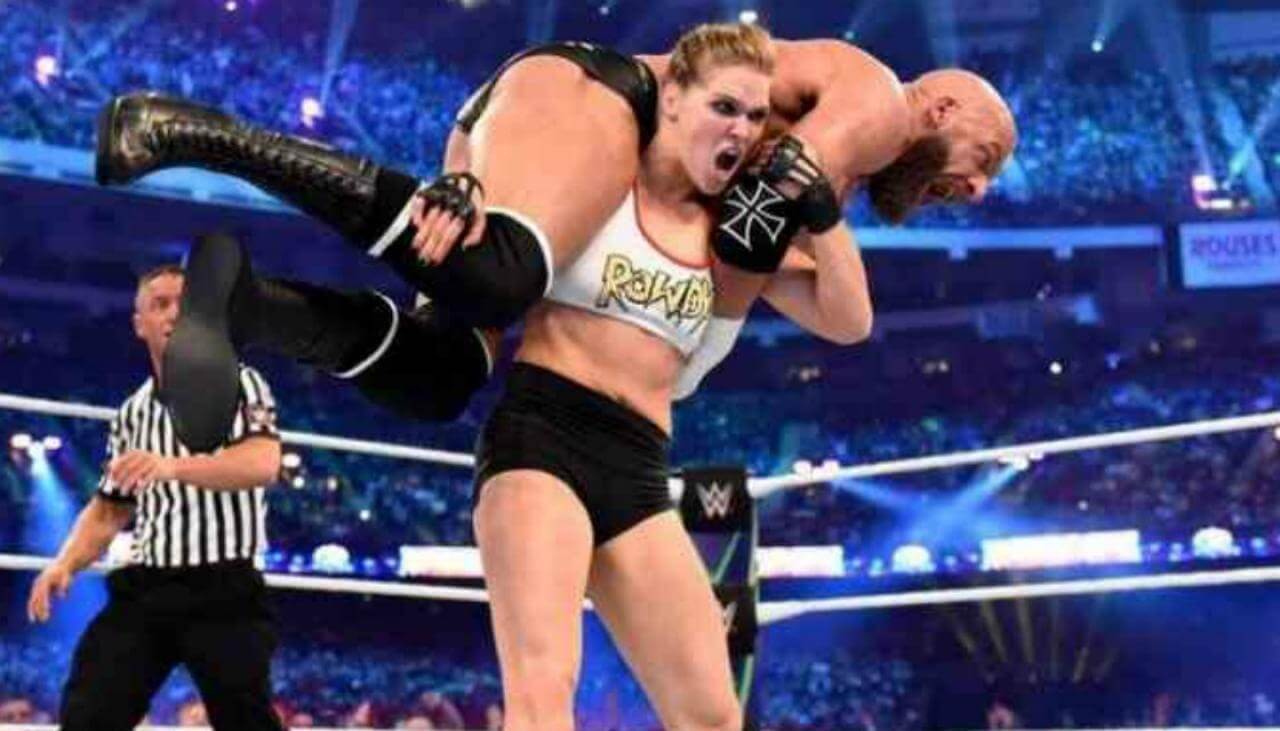 Ronda Rousey can certainly be quoted as one of the most impactful women wrestlers ever to feature in WWE. Moreover, apart from her UFC career, she has made a big mark amongst the WWE fan base across the globe with exquisite skills and in the ring gimmicks. Well, that was all about her wrestling capabilities but rarely did we know that she can perform as an actor too.
As of now, Ronda has made quite a number of short appearances in many big movies like Expendables 3, Fast & Furious 7 and the Entourage. She is also set to feature in her latest Hollywood action thriller movie, Mile 22. Although most of the people and her fans might doubt her capabilities at the big screen altogether, she has impressed everyone till now with whatever she has been through during her stint in the movies. It's worth mentioning here that she will soon be featured as a leading lady in a 1989 remake of the Roadhouse. This could come as a big opportunity for Ronda as the role she will be portraying now was been played by famous artist Patrick Swayze in the original movie.
#4 Stone Cold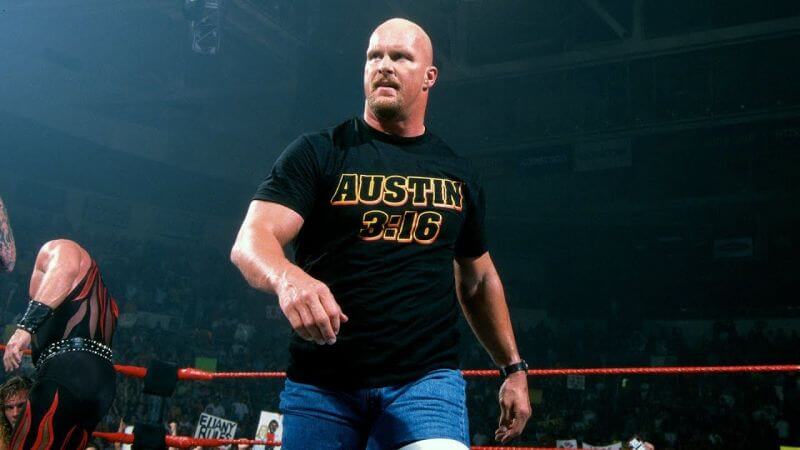 Stone Cold can arguably be considered as one of the most followed WWE superstars in the history of WWE and even though he was mostly been famous for his gimmicks and maneuvers within the ring while kicking and slamming his opponents whilst raising his middle finger and a beer alongside, he is still loved by millions. Moreover, this hardcore wrestler has also made his presence felt on the Hollywood screen in the past few years with a number of good projects under his name.
One of his most famous characters has been from his debut movie, " The Longest Yard" where he has played the role of Guard Dunham who used to harass his inmates whilst enjoying the same in the process. His other credible mention in the world of the movie includes Damage, recoil; Born to fight, Deadly target and Tactical force but his most notable performances came in the movie "The Condemned" which was highly appreciated worldwide. Some of his guest appearance s includes playing Dan pain in the Expendables along with a high school bully to Adam Sandler in the Grownups.
#3 John Cena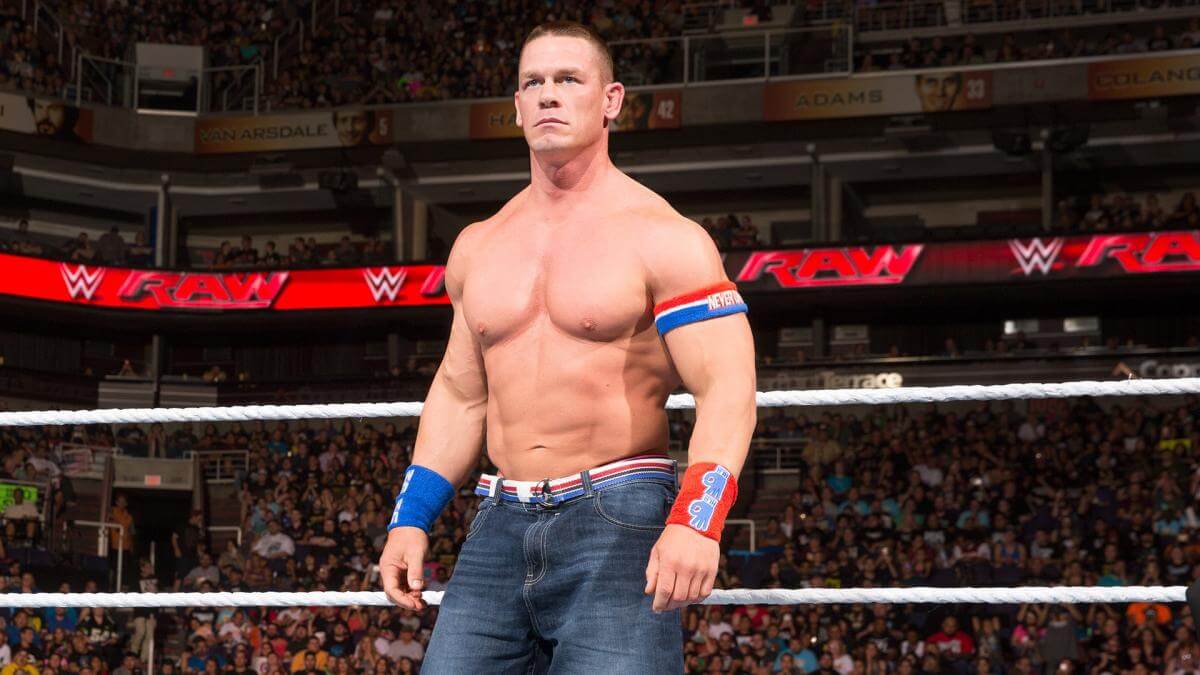 John Cena is that one name which needs no introduction and been the face of WWE for quite some time now. Apart from his role in the ring, he has featured in a number of movies produced by WWE studios itself like The Marine, 12 rounds and the recent one, the Legendary. This could well be the reason why he is rarely been seen in the ring nowadays and appears only in some of the major PPVs like wrestle mania and summer slam.
It's not like that he has only acted in the movies produced by WWE as he featured in the movie "Fred" where he played the role of Fred's imaginary father. Apart from that, he got some new projects down the line like Ferdinand, Daddy's home 2, and Blockers but one of his major assignments coming over is the prequel to the Transformers movie, the Bumblebee. John has been tremendous so far in his acting career and most of his movies have grossed some good money at the box office and whilst he got some worthy projects coming up in the future, we can only expect some more brilliance from this WWE superstar.
#2 Batista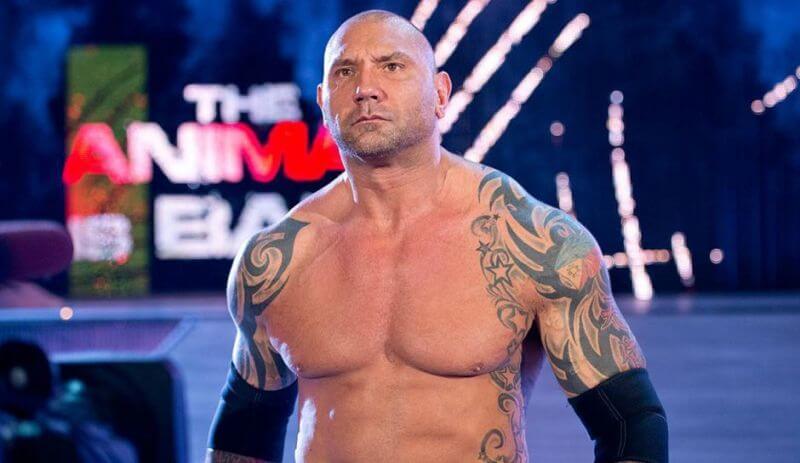 Batista is one of the biggest names from WWE who has been a part of the most famous attitude era and feature along with his "evolution" team, alongside Triple h, Randy Orton and Ric Flair. Although Batista has featured in a number for movies so far, one of his biggest performances comes with his character of " Drax: the Destroyer" in the famous " Guardians of Galaxy" series. He was also been seen with the same character in the recent "Avengers: The Infinity war".
Apart from playing Drax, Batista has some credible performances to his name in the movies like Spectre, which was one of the recent movies in the James Bond franchise. The movie saw him involved in some of the best fighting sequences with Daniel Craig which were highly appraised and appreciated by his millions of fans worldwide. He also featured in some other movies like Riddick and Blade Runner 2049.
#1 The Rock
You don't really have to think a lot about this name as The Rock is that one man who has garnered more success than any of the WWE superstars till now and his popularity is ever growing amongst his millions of fans worldwide. It's worth mentioning here that he has been quoted as the highest paid actor in 2016 and the second highest paid actor in 2017 with a whopping $ 64.5 and $65 million to his name respectively.
He made his debut from the movie, "The Scorpion King" where he played the lead role. Ever since then, he has been flooded with numerous Hollywood projects like Fast and furious series ( after the 5th edition), San Andres, Doom, Moana, Central intelligence, Rundown, Baywatch, Hercules, Jumanji and welcome to the jungle. Well, this is not the end as he is all set to feature in some of the major projects coming down his way like DC's Black Adam, Jumanji 2, Skyscraper, San Andreas 2.
Apart from his movies, rock is running his own brand of Shoes and clothing named as " Under armor" and he has his won productions house as well which is producing many big TV shows and movies alongside.
Also, Check: