Yuvraj Singh's Career Stats
| | | |
| --- | --- | --- |
| | Full Name: | Yuvraj Singh |
| | Team: | India |
| | Club: | Mumbai Indians (MI) |
| | Jersey No.: | #12 (India), #12 (MI) |
| | Batting Style: | Left Handed Bat |
| | Bowling Style: | Left-arm orthodox |
| | Coach: | Yograj Singh |
| | Test Debut: | 16th October 2003 (NZ) |
| | ODI Debut: | 03rd October 2000 (KEN) |
| | T20I Debut: | 13th September 2007 (SCO) |
| | Favourite Shot: | Slog-sweeps |
Yuvraj Singh's Cricket Stats
Test Career
ODI Career
T20I Career
IPL Career
Test Career
# Batting Career Summary
| Match | Inn | Run | HS | Avg | SR | 50 | 100 | 200 |
| --- | --- | --- | --- | --- | --- | --- | --- | --- |
| 40 | 62 | 1900 | 169 | 33.93 | 57.98 | 11 | 3 | 0 |
# Bowling Career Summary
| Match | Inn | Run | Wkts | Eco | Avg | SR | 5w | 10w |
| --- | --- | --- | --- | --- | --- | --- | --- | --- |
| 40 | 35 | 547 | 9 | 3.53 | 60.78 | 103.44 | 0 | 0 |
ODI Career
T20I Career
IPL Career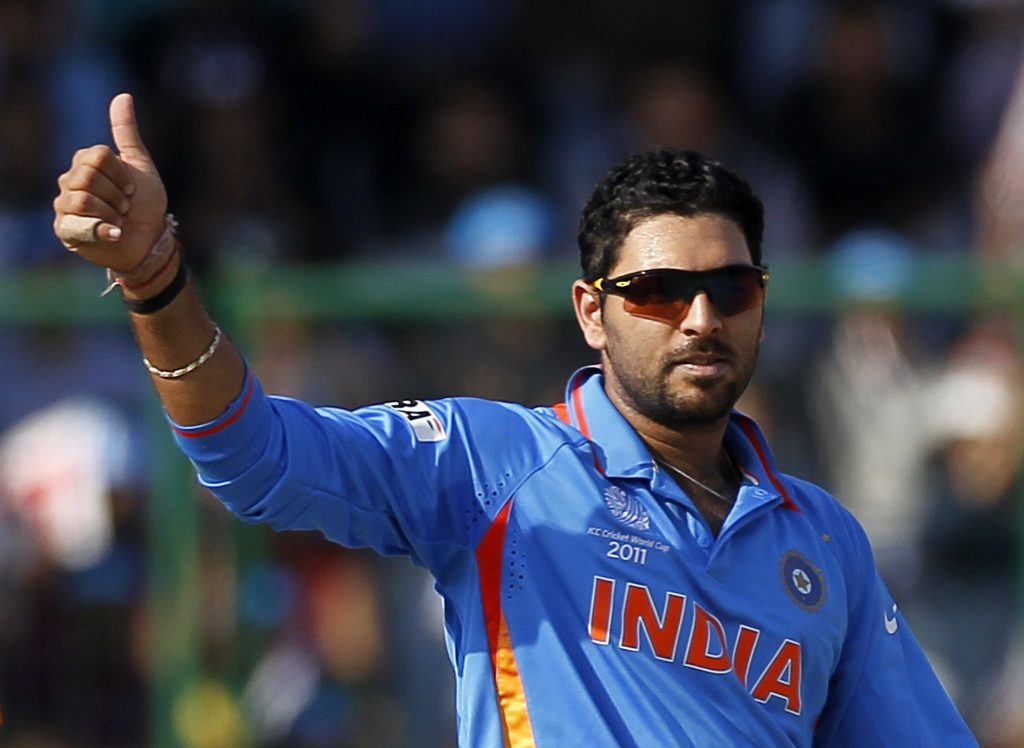 Regarded as one of the greatest match-winners India has ever produced, Yuvraj Singh needs no introduction. The southpaw has scored a plethora of runs in international cricket and tasted countless wins for India. The big match player, Yuvraj Singh is easily counted among the greatest cricketers of all time. 
Not so many people know that Yuvraj Singh is the only player who has won man of the series award in both the under-19 World Cup and 2011 World Cup. The Indian cricketer will always be remembered for standing up in big matches and escorting his team to countless victories.  
In his illustrious career, Yuvraj Singh has played 304 One-Day Internationals and 40 Tests, scoring 8701 and 1900 runs respectively. 
Here's at his journey from piling runs in domestic cricket to becoming a force to reckon with in the Indian Cricket Team: 
Yuvraj's Domestic Cricket Career
At just 13 years of age, Yuvraj Singh made his debut for Punjab under-16 team against Jammu and Kashmir. 1996-97 saw him being promoted to Punjab's under-19 team. 
Yuvraj Singh made his first steps in first-class cricket in 1997 against Orissa.
Yuvraj Singh made headlines for the first time in the under-19 Cooch Behar Trophy 1999 final where he played a stellar knock of 358 runs. 
Yuvraj Singh wreaked havoc in the 2000 under-19 World Cup and also earned Man of the Series in the tournament. His performance in the tournament included 68 off 62 and 4/36 against New Zealand in a group stage match and a quickfire 58 off 25 balls against Australia in the semi-final.
Yuvraj's International Cricket Career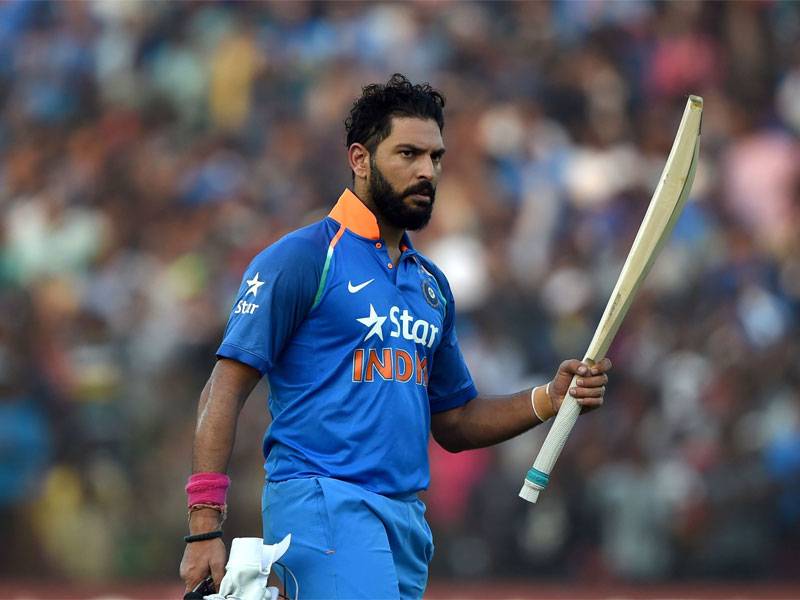 Yuvraj Singh made his international cricket debut in the 2000 ICC knockout Trophy. He played his first game in the pre-quarterfinal match against Kenya. He did not bat in the game but bowled four overs conceding 14 runs.
The Southpaw announced his arrival in the quarterfinal game against Australia, scoring a valuable knock of 84 runs off 80 balls, helping India win the game by 20 runs.
Yuvraj didn't fare well in the Tri-series which followed thereafter, managing just 55 runs in five innings at an average of 11. Another bad series against Zimbabwe meant he was dropped from the Indian team.  
Yuvraj Singh then made a comeback in the 2001 Coca-Cola cup in Sri Lanka. Barring the fifth ODI where he played a valuable 98-run knock, Yuvraj Singh endured another disappointing series with the bat. 
# Heroics at 2002 Natwest Series: Yuvraj Singh exhibited his class in the 2002 Natwest Series. In the first game at Lords, he played an unbeaten 64 run knock and took 3 wickets with the ball. The following game against Sri Lanka, the southpaw shared an important 60-run partnership with Mohammad Kaif. He followed it up with 40 off 19 balls against England and an under-pressure 37-run knock against Sri Lanka.      
India were due to play England in the final match at Lords. Batting first, England had posted a mammoth total of 325 runs in 50 overs. In reply, India were left in all sorts of trouble at 146/5 after 24 overs. 
Spectators were going back home but little did they know that Yuvraj Singh and Mohammad Kaif were going to script a historic victory for the nation. The duo shared a stellar 121 run partnership for the sixth wicket to help India register by 2 wickets. Yuvraj Singh scored a match-winning 69 runs off 63 balls. The victory marks India's first in the final of an ODI tournament since 2000. 
Yuvraj Singh's World Cup Runs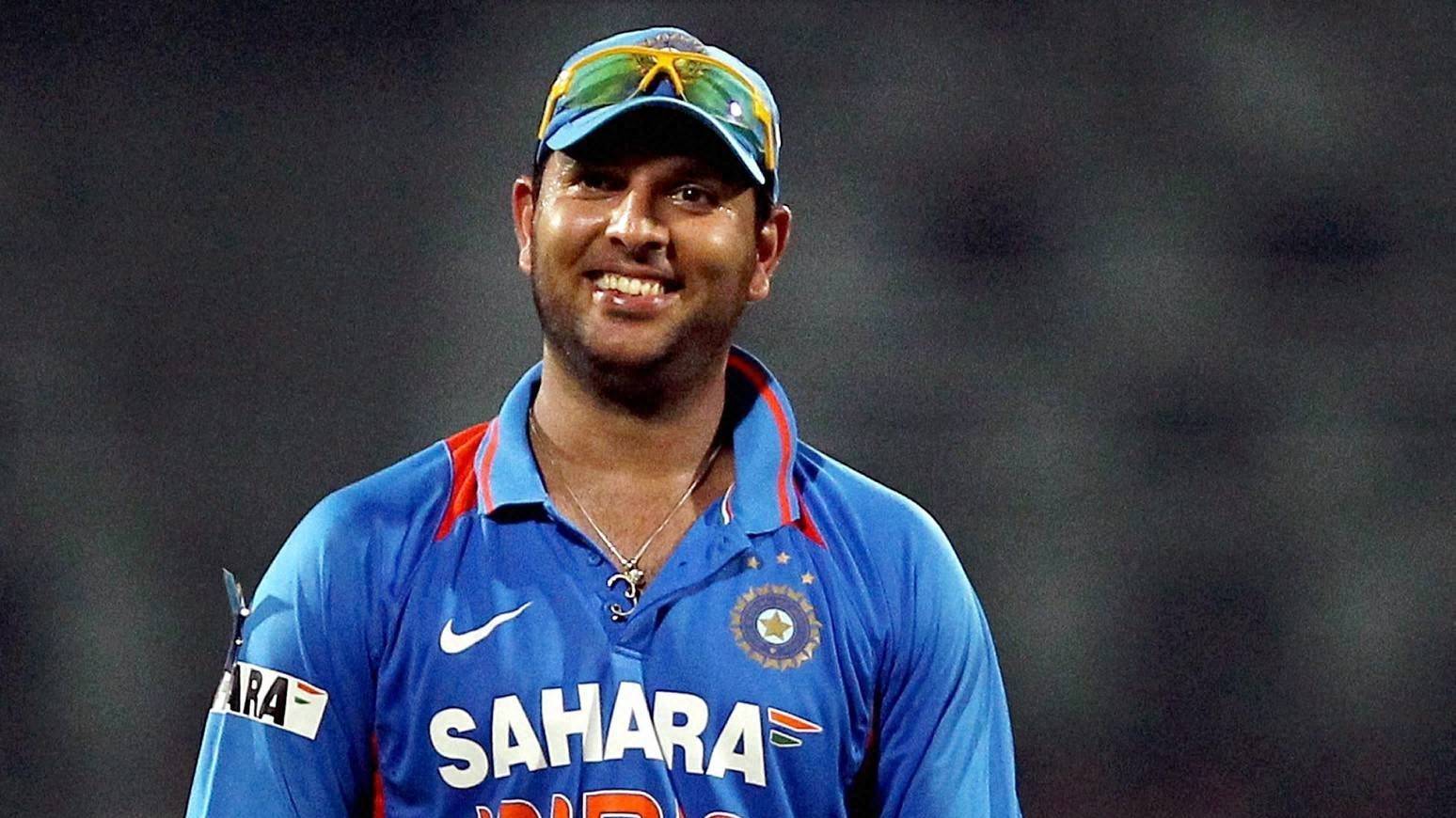 # 2003 World Cup: Yuvraj Singh was selected as a key middle-order player for India in the 2003 World Cup. He played a handful of cameos in the tournament. He scored 37 runs in the first match against the Netherlands. In the game against England, he scored a brisk 42-run knock. He scored his maiden half-century in the World Cup against Pakistan, helping India chase down a brisk total of the 274-run total. Yuvraj, though, failed to produce valuable knocks in the semi-final and final of the perennial tournament, managing 16 and 24 respectively. 
# Maiden One-Day Century: Yuvraj Singh scored his maiden one-day century against Bangladesh at Dhaka on 11th April 2003. He scored 102 runs off 85 balls. 
# 2007 T20 World Cup: After enduring a horrendous exit from the 2007 T20 World Cup, India sent a young side in the 2007 T20 World Cup led by MS Dhoni. Yuvraj Singh was made the vice-captain of that side. He put on a show in the tournament, playing some of the most memorable knocks of his career. 
# Yuvraj Singh's Six Sixes in an Over: In the super 8-match against England, Yuvraj Singh pulled off a stupendous act, hitting six sixes in an over off Stuart Broad. He became the first batsman to have hit six sixes in six consecutive deliveries. Add to that, he scored half-century off just 12 deliveries. With that, he hit the fastest half-century in the history of T20 Cricket. 
# Yuvraj Singh's match-winning 70-run knock off 30 balls will always be remembered as one of the best knocks of his career. With India losing both its openers inside 8 overs with only 41 runs on the scoreboard, Yuvraj Singh wreaked havoc, smashing bowlers to all parts. He powered the team to a formidable 188 run total and eventually won the game by 15 runs. 
India beat Pakistan in the final and won the inaugural edition of the T20 World Cup.          
# 2011 World Cup: Ahead of the 2011 World Cup, Yuvraj Singh was enduring a tough run of form. Despite that, the man of big occasions, once again, put on a spectacle in the perennial tournament.
He ended the tournament as the best players in the 2011 World Cup. He scored 362 runs and picked 15 wickets in the tournament. Once again, he stood out in the big games. Against Australia in the quarter-final, Yuvi struck 57 runs off 65 balls, while he scored 113 runs off 123 balls against West Indies in the previous game. 
Yuvraj Singh's diagnosed with Cancer
Post his heroics at 2011 World Cup, Yuvi left everyone shocked after it was revealed that he had been diagnosed with cancer. He went through months of treatment and chemotherapy to win the battle against cancer.
He was a fighter not just on the field but off the field as well. Just like he has won every battle on the cricket pitch with this prolific batting, he defeated cancer as well and made a comeback in 2012. However, Yuvraj Singh was just a pale shadow of his past after his comeback. 
His performance in the final of 2014 World Cup was criticized heavily and wasn't even included in the 2015 World Cup. 2017 ICC Champions Trophy was the last ICC Trophy where Yuvraj Singh took part in.
# Sudden Downfall to his Form in International Cricket: Post his comeback to international cricket, Yuvraj Singh, perhaps, wasn't the same player he used to be. This was clearly been reflected in his shots and style of play but Yuvi never really gave up to his effort to come up good on every opportunity that came towards him. 
Owing to his poor run of form, Yuvraj Singh was missed out from the 2015 World Cup. It was first 50-over World Cup he didn't play since making his debut in international cricket. Nevertheless, he piled on a mountain of runs in the 2016 Vijay Hazare Trophy to earn back India call for the 2016 Australia T20 series. He got to play only one game in the series. 
On the back of impressive performances in the Ranji Trophy, he was included in India squad for the home series against England. He played his career-best knock of 150 runs off 127 balls in the second match of the series. 
Yuvraj, however, continued to perform consistently and was thereby dropped from the team. 
# Bidding Adieu to International Cricket: On 10th June 2019, Yuvraj Singh announced his retirement from international cricket. He staged a press conference and expressed his desire to call it quits from international cricket. 
"I would say I am extremely lucky to play 400-plus games for India. I would've not imagined doing this when I started my career in cricket. Through this journey, some matches that remain in my memory are – the 2002 NatWest series final, my first Test hundred in Lahore in 2004, the 2007 Test series in England, of course the six sixes and the 2007 T20 World Cup. And then the most memorable one was the 2011 World Cup finals."
"And then, probably the worst day in my career, was the 2014 World T20 final against Lanka where I scored 11 off 21 balls. It was so shattering that I felt my career was over."
Yuvraj Singh has played 304 one-day internationals, scoring 8701 runs at an average of 36.5. He has hit 14 centuries and 52 half-centuries in his career. 
Yuvraj Singh didn't enjoy a great amount of success in Tests though, having played just 40 matches in his entire Test career. He scored 1900 runs in 40 Tests at an average of 33.92.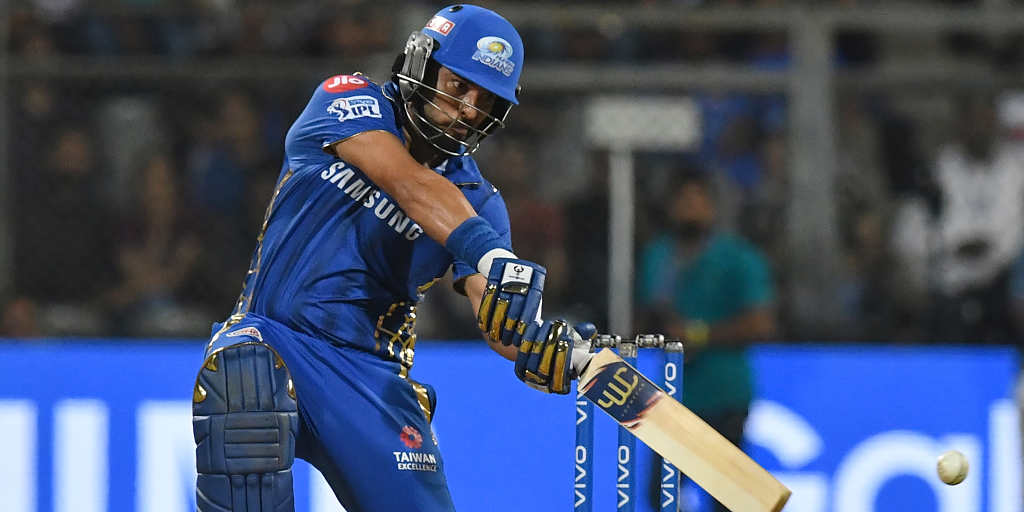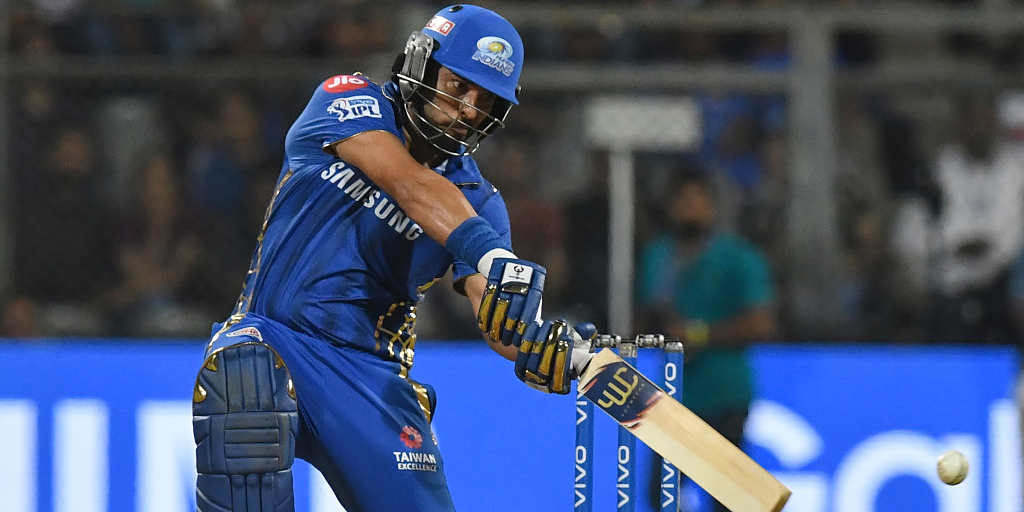 Yuvraj Singh was selected as the icon player ahead of the inaugural edition of the Indian Premier League. He led Kings to reach the playoffs in the first edition. It's the farthest the team has reached till date in the history of the tournament. Yuvraj Singh scored 299 runs in 15 matches at a strike rate of 162. 50.
The following season, he compiled 340 runs with the bat in 14 matches at an average of 28.33, however, questions were raised on his captaincy. As a result, Kumar Sangakkara took over the captaincy duties from him in the 2010 edition.  
2011 edition saw him leading a new side in Pune Warriors. The team fared badly but Yuvraj Singh finished as the highest run-scorer for the team. 
Yuvraj Singh was the most expensive player in the 2014 edition of the tournament, with RCB purchasing his services for INR 14 crores. The next year saw him moving to Delhi Capitals. Yuvraj Singh
was the most expensive player in the auction for both the editions, but couldn't turn up with good performances in either of the season. 
Yuvraj Singh, perhaps, couldn't live up to his expectations in the Indian Premier League. Overall, Yuvraj Singh has played 132 matches, scoring 2750 runs at an average of 24.77.
1. Yuvraj Singh is the youngest Indian cricketer to have scored a half-century in an ICC event. He scored a stellar 84 run knock against Australia in the 2000 ICC Champions Trophy. He was just 18 years and 300 days old at that time. 
2. Yuvraj Singh is the first cricketer ever to score six centuries in an over in T20 internationals. He achieved the feat in the inaugural 2007 T20 World Cup, smashing Stuart Broad for 6 sixes in six consecutive deliveries. 
3. Yuvraj Singh holds the record for hitting the fastest ever half-century in T20 internationals. He completed his half-century in just 12 balls in the game against England in the T20 World Cup. 
4. Yuvraj Singh earned the Man of the Series award in the 2011 World Cup for his heroics with both bat and ball. He scored 362 runs and 15 wickets in the tournament. 
5. Yuvraj Singh averages 52.71 in World Cups. He has scored 738 runs in 23 matches played in the tournament. 
6. Yuvraj Singh has the second most number of sixes in T20 internationals.
In his illustrious career, Yuvraj Singh has hit 14 centuries and 52 half-centuries in ODI cricket, while in Test Cricket, he has 3 centuries and 11 half-centuries to his name. 
Yuvraj Singh's Personal Life
Yuvraj Singh was born on 12th December 1981. His father, Yograj Singh himself was a former cricketer, while his wife is a Shabnam Singh, is a housewife. Growing up, Yuvraj was a lot inclined towards sports. He had a keen interest in Roller Skating and Tennis, however, his father being adamant to make him a cricketer told him to only focus on cricket, and the rest is history. 
On 12th November 2015, Yuvraj Singh tied the knot with actress, Hazel Keech. 
To know more about Yuvraj Singh's personal life and his love story with Hazel. Click Here
Yuvraj Singh's Social Media
Yuvraj Singh isn't someone who wants to stay low-key but rather loves to express himself off the field as well. He stays quite active on all his social media handles and boasts of a significant amount of followers on Instagram and Twitter. He has more than 9 million followers on Instagram. To know about his followers on all the social media accounts and his most popular social media controversies. Click Here