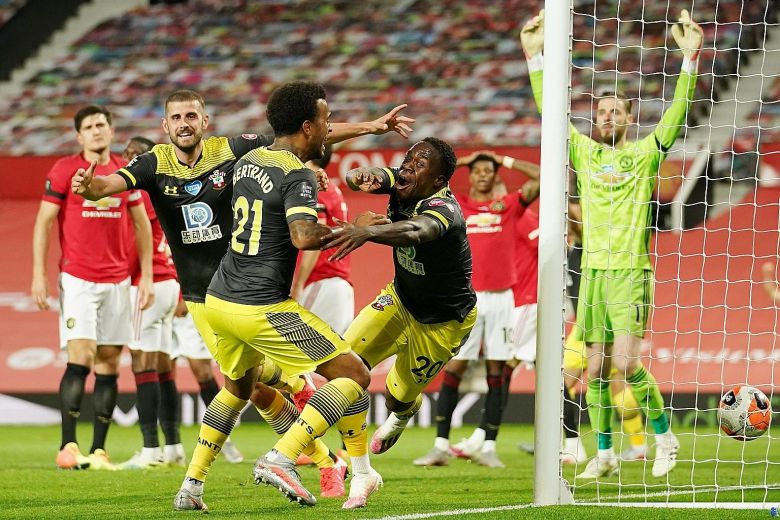 Manchester United secured a convincing victory over the Crystal Palace by 2-0 in a Premier League match, thereby managed to stay in the race for the Champions League qualification on Friday. 
After the victory, Manchester United clinched three points and reached 62 points with a fifth place in the team rankings. They just need to win consistently and also rely on the Leicester City dropping a guard even once in the coming matches, paving a way for their qualification. 
The match started off with a dry patch from both the ends, as players were unable to score a single goal until the extra time before the half time when United midfielder dropped back and gave a gentle pass to Rashford. Rashford took the ball from his left foot before charging towards the goal for the breakthrough of the deadlock. 
As the second-half resumed, United continued to maintain its relentless approach as they left during the first half by giving a hard fight to the Palace at the Selhurst Park. 
Three away #PL wins on the bounce for Ole's men 🙌#MUFC #CRYMUN

— Manchester United (@ManUtd) July 16, 2020
Ole Gunnar Solskjaer was impressed with his side's outing, also maintaining 19th streak of not losing a single game. 
"No-one thought in January that we would be in with a shout for top four," Solskjaer said.
"We have done fantastic since the restart. These are the games that matter. That is the thing at Manchester United, you have to step up and show your personality." he added. 
The second goal came during the 78th minute of Rashford's assist as the striker Anthony Martial who slammed through the box and netted a magnificent hit into the bottom right and hence doubled the lead for his side. The Red Devils maintained their third clean sheet in the last six outings and kept their hopes alive for the UEFA Champions League.