The next two LAN events on the Valorant Champions Tour circuit have been announced by Riot.
Get the details on the cities set to host the next two international VALORANT events!https://t.co/ges8qgoghx pic.twitter.com/hxMc1WefUi

— VALORANT Champions Tour (@ValorantEsports) May 13, 2022
VALORANT Masters: Copenhagen
The final international LAN events on the VALORANT Champions Tour in 2022 will be held in Copenhagen and Istanbul, according to Riot Games (VCT). Masters 2 will take place in Copenhagen, Denmark's capital. The competition, which will take place from July 10 to 24 and will include twelve teams.
Riot games all set to undergo sweeping changes in the Valorant Champions Tour for next year
The EMEA area will send three teams to Copenhagen, while North America will send two. The Champions will be made up of 16 teams, 10 of which will qualify in the regular season and six through the last chance qualifiers, which will be held in each region.
"We're excited to bring our next international event to a new city and will be announcing additional details about the event in the coming weeks," – Riot Games
VALORANT Champions
The VALORANT Champions Tour culminates at the conclusion of the year with Champions. The tournament will be held for the second time, with Acend taking home the first title last year. From September 2nd to 8th of this year.
The announcement put an end to debate over the venues of the VALORANT Champions Tour's final two international tournaments in 2022. The first international event of the year, the Stage 1 Masters, was held in Reykjavik, Iceland. Stage 2 Masters and Champions were contested in Berlin, Germany in 2021. This means that the VCT will be breaking new ground in both Istanbul and Copenhagen.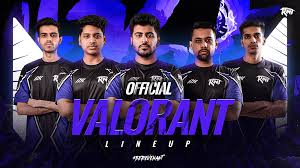 "Our goal is to see our biggest international events played in front of a live audience and both of these cities provided clear pathways towards this goal, while also providing the best possible guarantee that all qualified teams will be able to safely attend and compete." – Riot Games.
Last Chance Qualifier and Live audience
The Last Chance Qualifier will take place between the second Masters tournament and the Champions Final, giving wildcard teams one last chance to qualify for Champions before the competitive circuit wraps up for the year. Unlike previous year, the VCT this year has only two stages rather than three. The Champions prize pool has yet to be determined, but last year's competition included a $1 million prize pool.
The announcement also read the both the events will be played Infront of a live audience. To put it into context Riot Games has never hosted an international LAN event Infront of a live audience.
Also Read: VALORANT: A Historic LAN event in the field of Esports