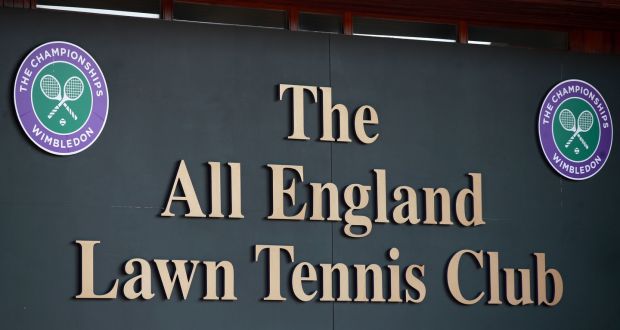 Wimbledon organizers have garnered praises from everyone for their generous gesture of distributing £10m as prize money to participants despite the suspension of the Grand Slam event.
The Wimbledon Grand Slam event was cancelled for the first time since World War II in 1945 due to the coronavirus pandemic. The event was slated to take place between June 29 to July 12 but the All England Club (AELTC) decided to call it off due to the lack of time for the preparations. 
However, the organizing committee has decided to distribute the prize money to al the 620 participants the sum amount of £10m who would have played in the 2020 championships. 
"We know these months of uncertainty have been very worrying. Many players have faced financial difficulty during this period and who would have quite rightly anticipated the opportunity to earn prize money at Wimbledon based on their world ranking." Wimbledon CEO Richard Lewis said.
The AELTC withdrew money from its insurance policy to refund the ticket money to the audience, stake-holders, broadcast partners and sponsors of the event. 
The breakdown of the £10m distribution among the participants is as follows:
£25,000 to 256 players in the singles category

£12,500 to 224 players in singles qualifying

£6,250 to 120 players in main draw doubles

£6,000 to 16 players in the wheelchair events

£5,000 for four players in the quad wheelchair events
Besides, the governing body also donated a hefty £1.2m to the organizations in fighting the coronavirus pandemic in the country. The organizers have played a very significant role during the tough time of the pandemic and it has also heaped praise from the players as well as the ones associated with the Grand Slam event.