Out of 5 test matches, almost three Test matches has been played so far and the biggest surprise for all Indian cricket fans is not including Ashwin in their playing X1 and taking about the current match at Leeds, victory for India looks a far fetch thing as host has plummeted 345 runs lead with their two wickets still remaining and Overton playing in late 30s and if they take 370 runs from lead from here.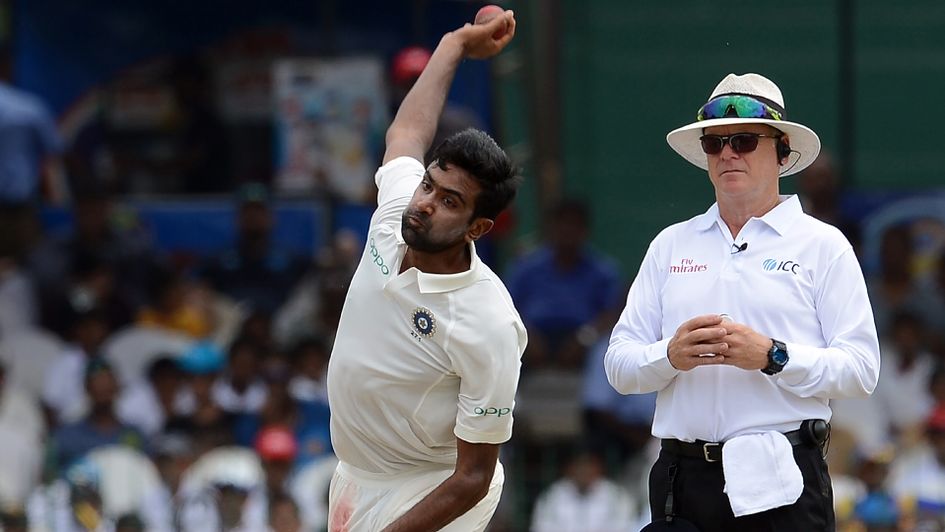 Indian players will be in pressure when they will come out to bat especially after they bundled out on  78 runs in their first innings.
It was evident on the second day of Leeds, Ishant Sharma was struggling in his run-up and didn't took a single English wicket in first innings  and many experts felt that Ashwin was needed in the middle but Kohli's tactical skills will be questioned again as if we look at the current scenario with the humungous lead host has Men in Blue is on the verge of losing this match by an innings.
The overcast condition and heroic at Lords might have tempted India to go for four pacers but clearly Sharma who was struggling with the ball doesn't deserve a chance in playing X1 and Ashwin should have been given chance.
Bowler who has clinched 419 wickets in the longest format of the game as well as someone who was India's most successful bowler in first edition of World Test Championship doesn't deseved to be dropped at all.
Ravindra Jadeja is playing in the team as all-rounder there is no doubt on the character that Jadeja has as he has scored with the willow in the ongoing series where he has scored  half-century and 40 runs but with the ball he hasn't been able to fill up Ashwin shoes.
To be Honest, Ashwin also would be surprised with the decision team management took but not placing him in the playing X1 and if the loss comes at leeds which is evident unless miracle innings with the bat from India can avoid defeat but the chances for that to happen its very minute.