Serena William's Coach Patrick Mouratoglou says that in-match coaching should be allowed. He has the claim that this tactic will fetch more interest amongst the audience that will increase the popularity of the sport.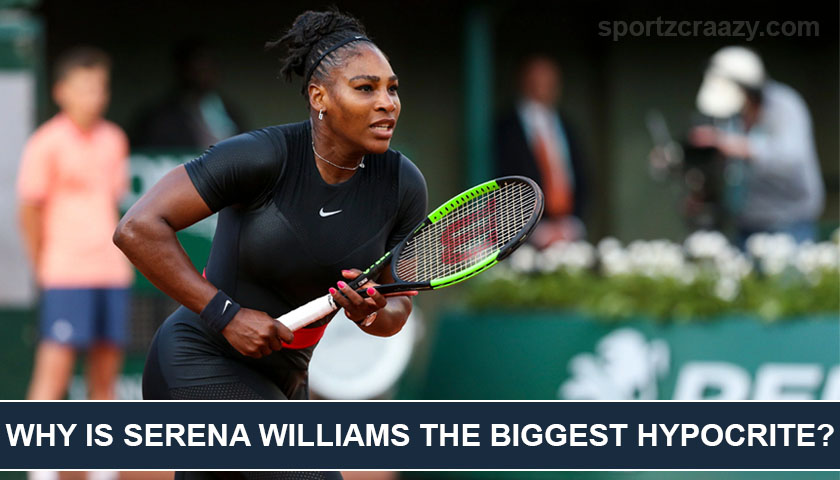 Mouratoglou also brought attention to the fact he called a "hypocrisy", that is, players currently playing are getting coached at tournaments that ban the process of coaching. He wrote a tweet saying if coaching was made a part of the spectating it would let the viewer enjoy it like a show and makes sure that it remains pivotal in a sport.
This comment was made by Patrick Mouratoglou when he admitted that he used banned hand signals to try to help Williams which led to her loss in the US Open final. And he indicated to the fact that all sorts of individual sports such as boxing, golf, cycling, permit athletes to consult someone during competition. He asks for the same to be applied in tennis also.
Mouratoglou wrote that he has never understood why tennis is being about the only sport in which coaching is not allowed during the matches.  Almost makes it look as if it had to be covered up as if it was disgraceful.
Quite a lot of debates were conducted about the topic of on-court coaching when chair umpire Carlos Ramos gave Williams a code violation after Mouratoglou gestured in her direction, initially in the second set of Naomi Osaka's 6-2, 6-4 victory over the Williams for the title at Flushing Meadows last month.
Serena Williams made it to the limelight by blowing up her US Open final defeat to Naomi Osaka for being penalized three times in the second set, totaling in her losing a game and then the match to the 20-year-old Japanese star.
The incident that ignited the spark in Williams' implosion came after the first game of the second set, when chair umpire Carlos Ramos handed her a code violation for "coaching" from her coach Patrick Mouratoglou, move that she claims to be unaware of.
Ramos dotted Mouratoglou holding his hands apart, indicating to Williams that she should be playing a little closer to the baseline and instantly handed her a code violation.
This first penalty, a warning, then lead to the dramatic events that followed, in which Williams was handed a second violation and penalized a point for smashing her racquet.
Williams was penalized a total of $17,000 the following day, including $4,000 for coaching, which is not permitted in Grand Slam matches.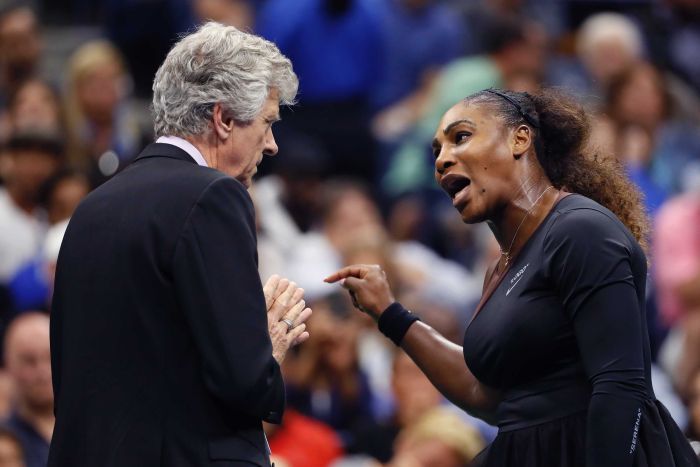 Tour's CEO, Steve Simon, as a result of the aftermath said that the WTA permits coaching women during matches in other tournaments. He also said that it should be allowed across the sports.
The sport's several governing bodies and Grand Slam tournaments have looked into the issue, with some signaling positively more than others to consider permitting coaching.
Wimbledon, for example, has made clear that it is basically opposed to using in-match coaching of any sorts during a match.
He recognized the issue as indicative of the confrontation between two conflicting ways of thinking, that is, the conservative, traditionalist way, and the modern, progressive way.
In addition, Mouratoglou said that it is a very basic truth that the vast majority of tennis coaches are actually coaching on the court, despite the rules opposing it. He asks the ones whom he is addressing to look at the number of times a player looks towards their boxes during a match, some do it after every single point. Which happens to be true, for those who argue against in-match coaching and believe rules against it should be enforced more strongly saying that reduces the individual and go-it-alone nature of tennis. Mouratoglou contemplates that a part of the game's appeal is to allow the viewers to get emotionally involved with the game played.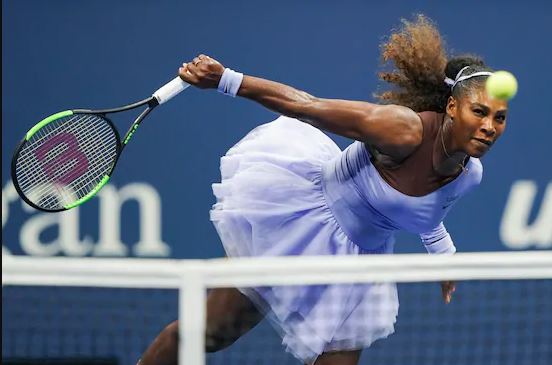 He wrote that if they want spectators and TV viewers to have opinions about the players and the coaches and to know who they like and don't like, the interactions between players and coaches must be watched as it is the best way of achieving opinions.
He added that, moreover, emotions run high when coaches talk to their players during matches. At times, the player doesn't like to hear what their coaches have to say, but all this adds to the drama that creates engagement on social media.
According to the rules, apparently, when sitting on the side of a tennis court, the coach is not allowed to coach their respective pupil.
Coaches can come on to the court during changeovers or medical relief and last year, the US Open even trialed with coaching from the players' box during the qualification tournament.
Head of professional tennis at the United States Tennis Association, Stacey Allaster, said to the New York Times last year that coaches regularly communicate with players, regardless of the rules. She said that you can either enforce it or make it part of the game, and we think this adds another element of excitement for the fans.
The same is not the view shared by Wimbledon executive Richard Lewis, who said he was against on-court coaching being brought into the grand slams. Allowing coaching is a basic change to the sport and would be a really big decision for tennis said Lewis to ESPN.
For those that say it's hard to police coaching at the moment and this would solve it, we say it doesn't solve anything at all, instead, it creates different issues. It will be pretty challenging and inflexible to improvise on our views on coaching. The choice to enforce that rule at a key moment in a grand slam final may come across as a little rough, but according to the rules, it was legitimate.
It is strange to happen in a grand slam final, Mouratoglou said, also adding that he has never been punished for coaching in his career before that day.
Although it was Mouratoglou who communicated with Williams, the rules also say that players are responsible for the conduct of their parties, and hence Williams was also punished.
The behavior of her coach can certainly influence Serena's career. Though he has a legit reason to say what he said, he cannot bring about a change on his ow n and as long as that doesn't happen, she will be tagged a hypocrite due to her coach's comments.
Also Check:
Please follow and like us: