The popularity of video games post pandemic has reached to another level and the term "E- Gaming culture" is popping up really fast among GEN-Z (Those people who are born between August 1997 to 2012 are called with this term)
What is E-Gaming culture and how this term will be the next big thing in video gaming ecosystem? . Let's understand this in detail
E-Gaming culture is a worldwide new media subculture formed by video gamers. As the ecosystem is growing in size its influence on popular culture is also changing drastically.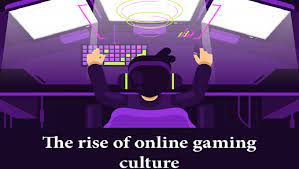 The vast improvement in video game culture that we observe these days is due to rapid rise in users who prefer playing to mobile games and the games are becoming extremely popular by their increasing social presence with multiplayer and online capability gamers building vast community around them on social networks.
How IR Esports is nurturing next level gaming talent in the country?
The gaming culture doesn't only involve Professional gamers only it also involves presence of those people who love playing causal video games.
The subculture of video games involves diverse domains-who plays which game, how they approach their game, elements of different games and the influence of particular game on popular culture.
This culture will keep on increasing with every passing year and right from the inception when this culture came predominately in 2016 and the research conducted in the same year stated that average age of video game player is 31 years old and out of which, 59 percent gamers are male and 41 percent are female and the shift from the console based video games to online games is playing another important role in taking the  E-Gaming culture to next level.
Many game developers, have developed their own website or on their official social media account they give feedback to developers and use the same forum to establish the communication with ardent fans.
The culture of E-Gaming is thriving and you wouldn't be surprised to see the rise in the numbers in popularity level in video gaming space in years to come.
Also Read: Tournament Organizers galore is playing a prominent role in promoting Esports in different region