Virat Kohli's Personal Life
| | | |
| --- | --- | --- |
| | Full Name: | Virat Kohli |
| | Zodiac Sign: | Scorpio |
| | Education: | 12th Standard |
| | Mother: | Saroj Kohli (Housewife) |
| | Father: | Prem Kohli (Businessman) |
| | Siblings: | 1 (Brother), 1 (Sister) |
| | Marriage Date: | 11th December 2017 |
| | Wife: | Anushka Sharma |
| | Houses: | Mumbai, Gurugram, India |
| | Fav Food: | Salmon, Sushi, Lamb Chops |
| | Fav Car: | Aston Martin |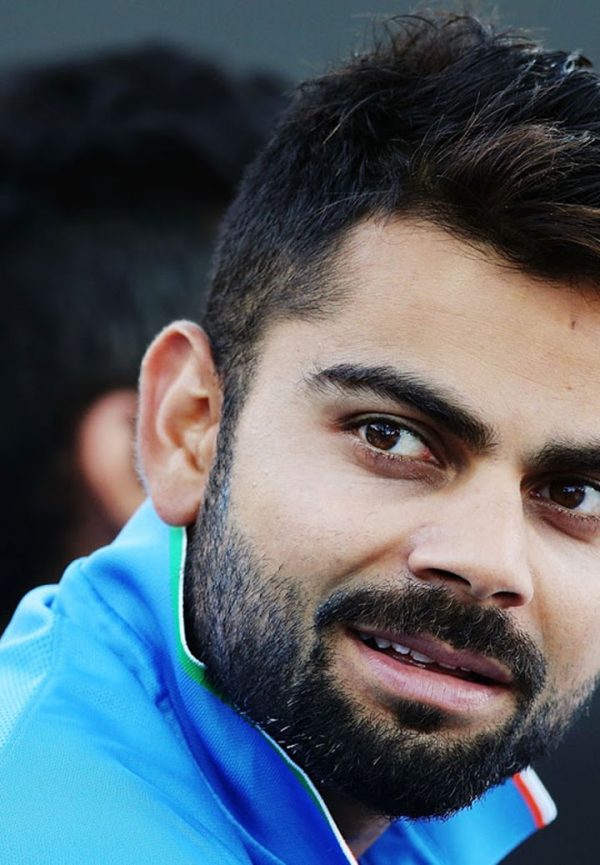 A tale where dreams met destiny, Virat Kohli's story is as inspiring as it can get. The current captain of the Indian cricket Team was once just a rookie, who was trying to cement his place in the International side. Virat Kohli shot to fame after leading his country to lift the under-19 World Cup in 2008. He was fast-tracked to the Indian Cricket Team as he made his debut in August 2008 against Sri Lanka. Virat Kohli, today, has carved out a reputation of, arguably, the best all-format player in the world. 
The Indian skipper has been performing consistently in all three formats for over a decade now and has broken tons of records along the way. 
In 2014, post the retirement of MS Dhoni, Virat Kohli was handed over the Test captaincy. Without a doubt, the 31-year old cricketer led India brilliantly in the oldest format, taking India to the number one in the ICC Test rankings. Under Virat's leadership, India won a Test series against Australia in Australia for the first time in the history of Indian cricket. 
His captaincy record in limited over's format, though, is still debatable, given the fact that he hasn't managed to win big trophies, be it T20 cricket or 50 overs. Nevertheless, Virat Kohli still has many years of cricket left in him and has all the potential to be one of the greatest cricketers in the world to have ever played the game. 
From being a guy from West Delhi playing for Delhi state team to representing India Cricket Team, the journey has been a well cherished one. Apart from achieving milestones, there have been rough patches as well. However, the ones who had always remained loyal to him was indeed his family. His family members have a huge role in building Virat what he is today.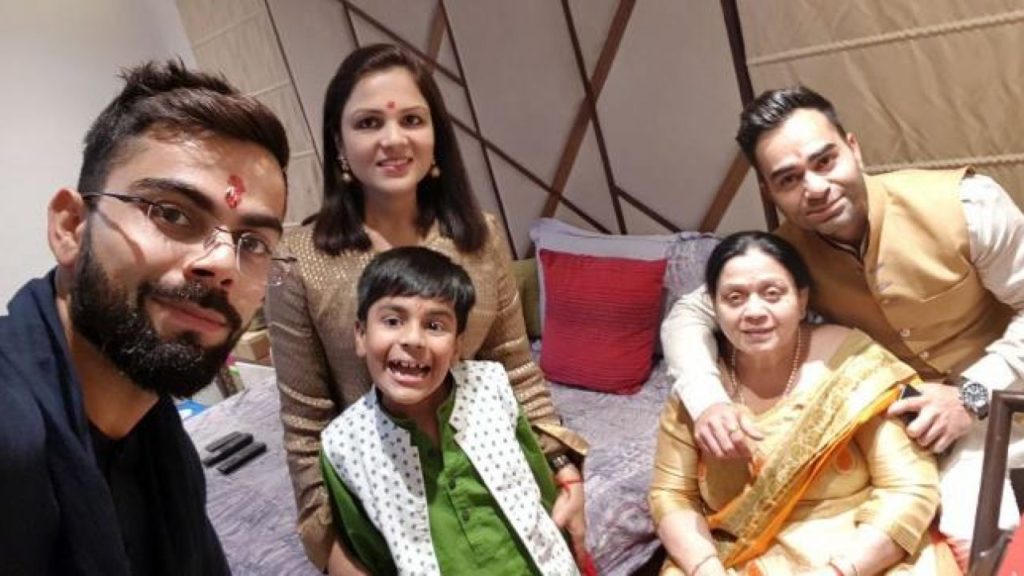 While, people know a lot about Virat Kohli, not many are familiar with Virat Kohli's family members. Let's know in detail about each and everyone in his family. 
Virat Kohli's Father: Perhaps, his biggest inspiration in life and the most senior member of his family, Virat's father Prem Kohli plied his trade as a criminal lawyer. One who always lives life by his set of principles, Prem Chand imbibed a lot about life to his son, who went onto the become one of the greatest cricketers of the current era. 
Kohli was the youngest son of Prem Chand. Seeing his son's talent and love towards cricket, he enrolled Kohli in Cricket Academy and never forced anything upon him. While Prem Chand's dream of making his son a cricketer did fulfill, he couldn't watch him play for the International team. Kohli's father passed away due to a heart attack when he was playing a Ranji Trophy game for Delhi in 2006. A man who always lived by his father's principles, Virat played the next game and helped his team save the match by playing a valiant knock of 90 runs for the team. 
"I still remember the night my father passed away as it was the hardest time in my life. But the call to play the morning after my father's death came instinctively to me. I called my (Delhi) coach in the morning. I said I wanted to play because for me not completing a cricket game is a sin. That was a moment that changed me as a person. The importance this sport holds in my life is very, very high." 
Kohli was quoted as saying in NDTV. 
Virat Kohli's Mother: A housewife, Saroj Kohli was no less than a fighter in her battle of life. Seeing her husband's untimely death, Kohli's mother, Saroj stayed strong and let her son pursue his dreams, besides keeping the family intact. Saroj Kohli raised three children- two sons and a daughter. 
Today, she is indeed a happy and proud mother, knowing that his son, today, has become the captain of the Indian Cricket Team. 
Virat Kohli's Sister: The eldest sibling out of the three in the family, Bhavna Kohli Dhingra is Virat's sister. She did her schooling from Hansraj Model School and is married. Virat's sister has two children, Ayush and Mehak. 
Bhavna Kohli once grabbed headlines after Virat posted a childhood picture with his sister on the occasion of Raksha Bandhan. 
"Throwback to fond memories with bhawnadhingra2 Didi. Wishing a very Happy #Rakhi to all the sisters around the world," he said on Twitter.

Virat Kohli's Brother: Virat's elder brother too had a penchant for cricket, but soon he realized that he wasn't that good to represent at higher level. Since then, he has been a mentor to Virat Kohli and stood by him in tougher times. 
Just like Virat, Vikas also loves to stay fit and endorses healthy living. Vikas is happily married to wife Chetna Kohli and has a son- Aarav Kohli.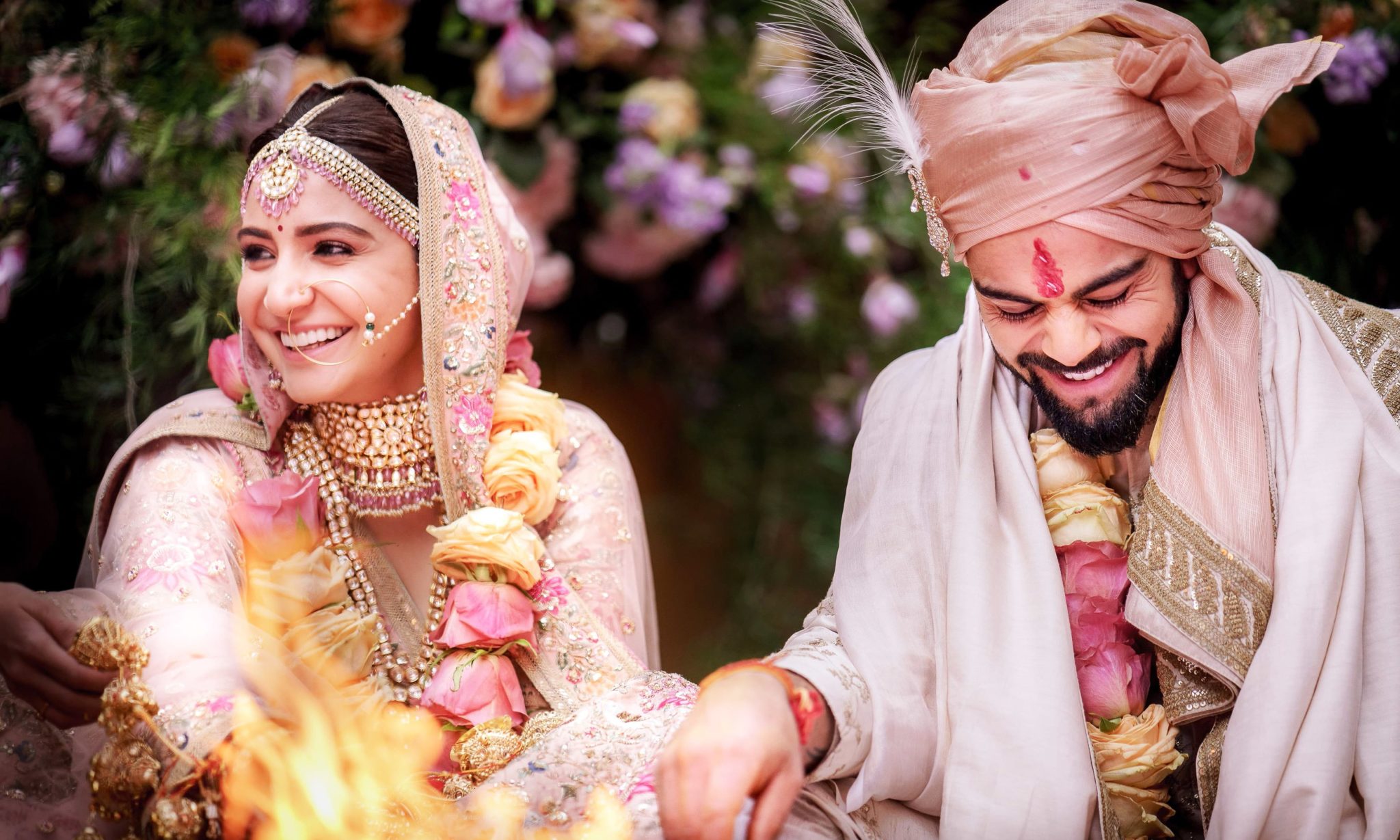 Virat Kohli and popular actor and film-maker Anushka Sharma dated with each other for close to four years before announcing their marriage in December 2017. Now an integral part of Virat's family, Virat Kohli spends most of his free time with his wife. Virat Kohli and Anushka Sharma are one of the most celebrated couples in India. Anything they put on social media takes no time to grab headlines. Both are quite active on social media handles and share a great bond with each other.
The duo has also worked together in promoting various brands like Manyawar, Shyam Steel, etc.  
Virat Kohli and Anushka Sharma first met with each other during a commercial shoot for a shampoo. During an interview with American television sports reporter Graham Bensinger, Virat spoke about his first meeting with the actress. On the day Virat met her wife for the first time, he cracked a joke which, by his own admission, didn't go too well.
"The first time I met her I cracked a joke immediately. I was very nervous and that's why I cracked a joke because I didn't know what to do. I was standing on sets and was being all nervous and jittery. I thought I was being funny (when I cracked that joke), and I said something which wasn't probably the right thing to say."
"She is tall and she was wearing heels (makes a gesture which isn't too much) and she was being told that I am not that tall, I am not 6 feet plus or something… she walked in with heels and was looking taller than me and I was like didn't you get a higher pair of heels. Then she was like 'excuse me' and then I was like 'no, I am just joking'. My joke became such a weird moment for myself. I was such a fool, to be honest. She was so confident, she is on sets regularly."
Coincidently, both Virat and Anushka made their debut their respective fields in the same year. Both met in the year 2013 and the duo, gradually, started to develop a liking towards each other.  

How did Virat Kohli Propose to Anushka Sharma?
As per Virat, from the proposal to starting going out for dates, everything happened just naturally and the couple finally got married in Italy in December 2017. The duo kept the subject very confidential as Virat told about his marriage to his friends just two months before her marriage.
Virat Kohli's marriage took place in a private ceremony in Florence, Italy. It was a private affair as only the family members and close friends were invited to the event.
It was Anushka Sharma who arranged everything related to their marriage as Virat Kohli was playing a series at that time.
Virat Kohli's Ex-Girlfriends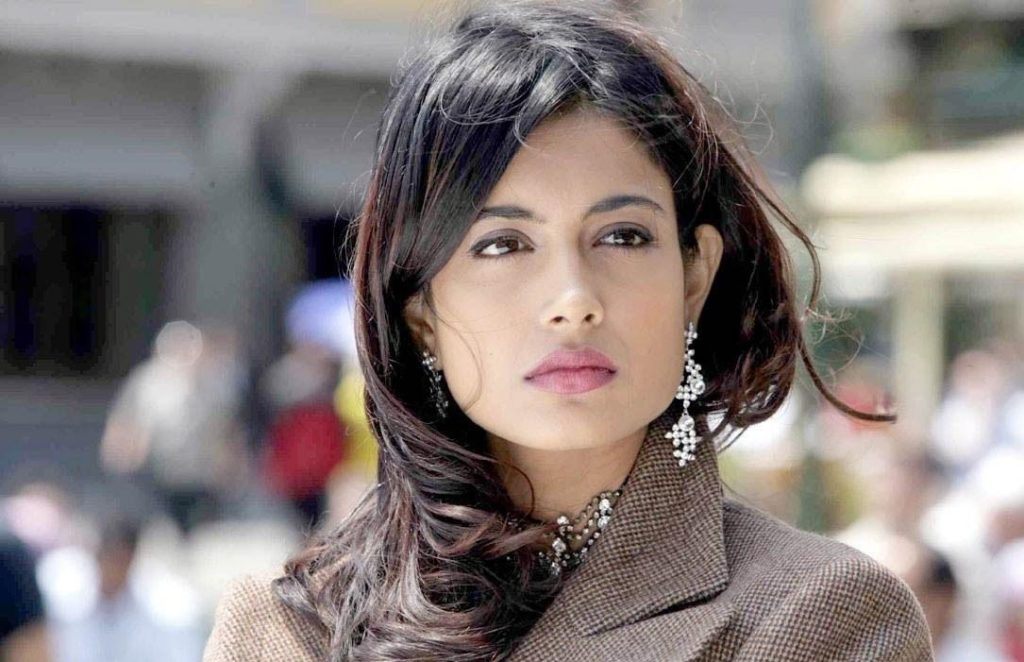 Virat Kohli is currently leading a successful married life with Anushka Sharma. They dated for a considerable period of time before tying the knot in December 2017.
However, before Virat Kohli met Anushka Sharma and got married, the Indian skipper dated quite of few popular stars which not a lot of people are aware of.
Virat Kohli, in the initial years of his career, dated as many as four actresses. However, things didn't turn out well with either of them. Here's a look at those four actresses:
1. Tamannaah: Virat Kohli has dated Bollywood actress Tamannaah Bhatia in 2012. The couple first met in an ad shoot and went on to date for a year. Tamannaah Bhatia is a popular actress who mainly appears in Tamil and Telegu films. The 30-year old actress has also acted in several Hindi films like Himmatwala, Humshakals etc. The Indian actress made her acting debut at the age of 15.
2. Sarah-Jane Dias: At a time when Virat Kohli was establishing himself in world cricket in 2011, Virat Kohli met former Miss India, Sarah Jane Dias in a party and gradually both got a liking towards each other. They soon went into a relationship but things turned ugly which led to their break up. Sarah was born in Muscat, Oman and made her debut with 2010 Tamil romantic comedy, Theeradha Vilaiyattu Pillai.
3. Sakshi Agarwal: Indian actress, Sakshi Agarwal too was in the news for quite some time for dating Virat Kohli. They dated each other for a small period before things got ugly. Sakshi is best known for her work in the Tamil film industry. She started working as a marketing consultant before she switched to Acting.
4. Izabelle Leite: Virat Kohli was in a relationship with Brazilian model, Izabelle Leite for a long period of time. At that time, his wife Anushka Sharma was dating Ranveer Singh. However, as fate would have it, neither of the relationships worked as all four moved on with their lives.
For those of you who don't know, Izabelle Leite is a Brazilian actor and model who works Indian film Industry.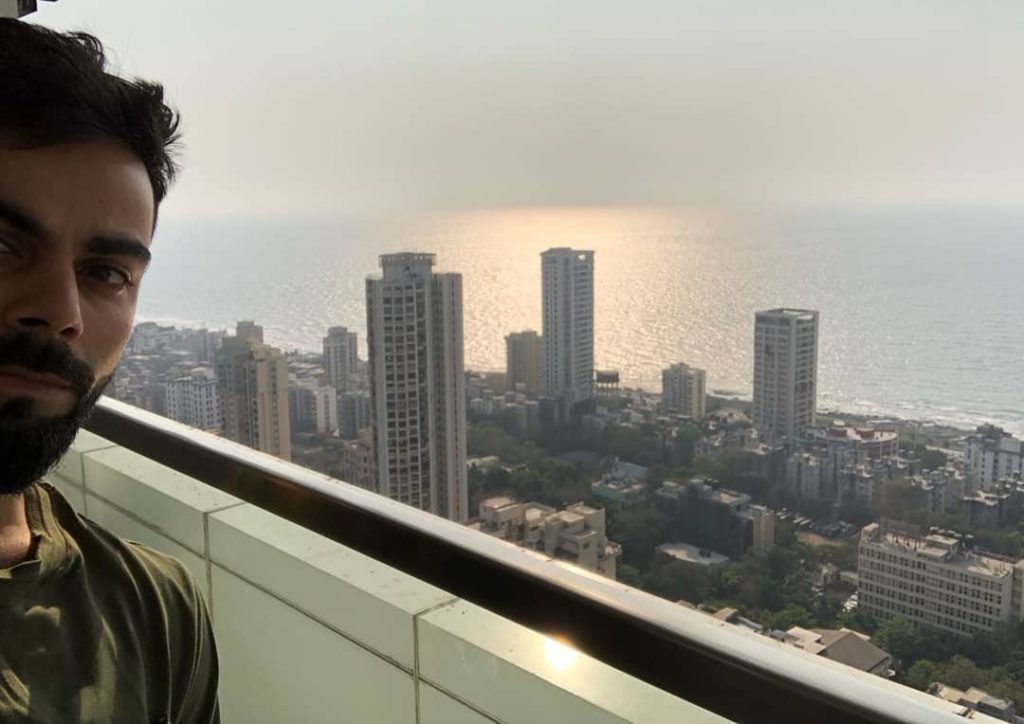 Virat Kohli house in Worli, Mumbai: In 2016, Virat Kohli bought a new house for himself in Worli, Mumbai in 2016. It is located on the 35th floor in Omkar 1973 Towers. It boasts of a stunning view of the Arabian Sea.  
Virat Kohli's house in Gurugram, Haryana: Virat Kohli moved to Gurgaon from his old residence in Meera Bagh in 2015. His lavish bungalow boasts of an extravagant drawing room with wooden furniture and a glass wall. It also has a well-connected pathway, a quaint bar, a spacious living room that spreads across 500 square yards.
Making his debut in 2008 against Sri Lanka, who knew that Virat Kohli will become one of the greatest batsmen in the world of the current era. The Delhi cricketer is currently leading the Indian Cricket Team and has broken records in international cricket. To know about Virat Kohli's overall cricketing stats and his journey from grinding in domestic cricket to becoming a world-class batsman. Click Here
Virat Kohli's major source of income comes from brand endorsements. He makes huge amount of money from picture sharing platform Instagram. Virat Kohli is the most followed cricketer in the world on Instagram. The Indian skipper manages all his social media handles to perfection. To know about all his followers on his social media handles and his most viral posts. Click Here