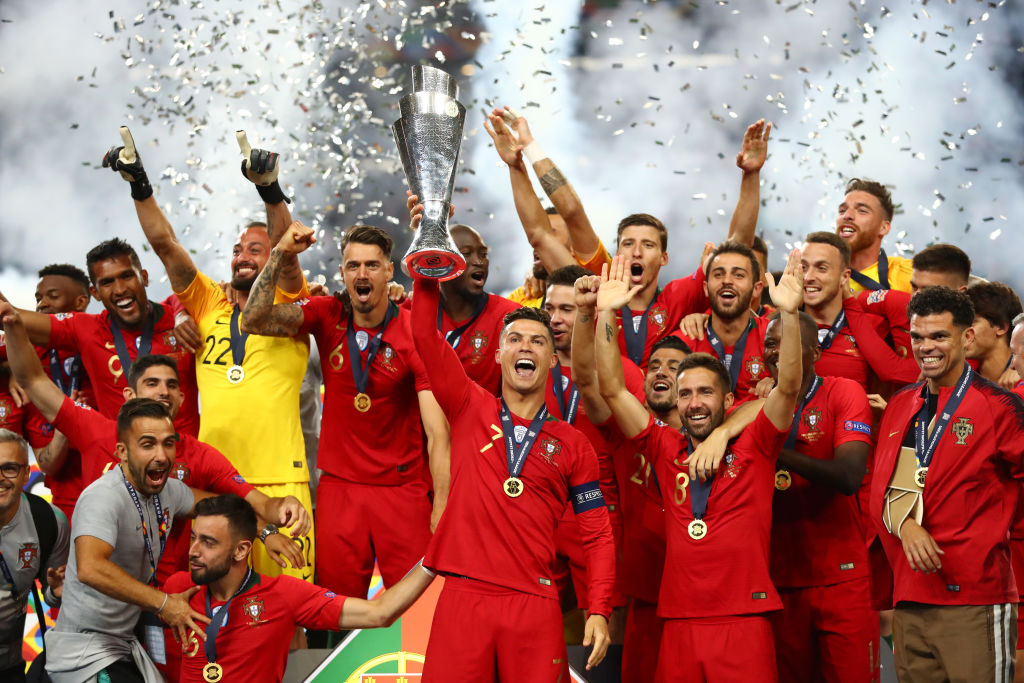 Reigning champions Portugal will start the defence of their title against world champions France, while England were paired alongside Belgium in the UEFA Nations League draw held in Amsterdam on Tuesday night.
🚨 OFFICIAL 🚨
2020/21 #NationsLeague draw! ✔️

🗓️ Matchday 1 👉 3–5 September 2020 pic.twitter.com/774ZzAyAWr

— UEFA EURO 2024 (@EURO2024) March 3, 2020
Portugal won the first edition following a 1-0 win over the Netherlands in the final and will look to repeat the feat. But before that, Cristiano Ronaldo and Co. have a small matter of defending their European crown this summer. Sweden and Croatia are two other teams in League A Group 3.
https://www.instagram.com/p/B9R9JI6Fdv8/?utm_source=ig_web_copy_link
England, meanwhile, will have the feeling of over-familiarity after the draw. Belgium were their kryptonite at the 2018 FIFA World Cup, with the Three Lions losing 1-0 at the group stage and 2-0 in the third-place playoff. Gareth Southgate's men will also be coming against Iceland, who famously knocked them out of 2016 Euro, while Denmark rounds off group 2.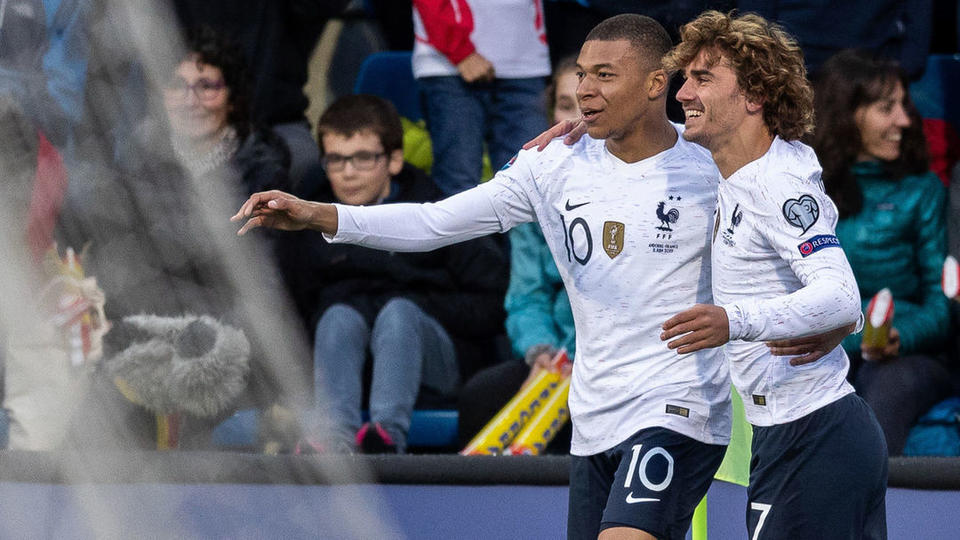 Football fans can also look forward to another mouthwatering clash between the two goliaths of world football after 2014 world champions Germany and 2010 winners Spain drew each other in Group A4, with Switzerland and Ukraine completing the four-team group.
What is the UEFA Nations League?
This is UEFA's attempt to do away with the drab International Friendlies and replace them with the competitive games. It is a national football team competition, where the teams are grouped as per rankings, allowing top-ranked teams to play against each other on a more frequent basis.
How does it work?
The UEFA Nations League is divided into four leagues (A, B, C, D), as per co-efficient rankings. Each league is further divided into four groups, barring League D which has two groups.
There has been a slight change for the next edition. Four teams have been placed in each group, instead of three, while the format remains the same, with the teams playing on a home-and-away basis.
Group winners from League A will qualify for the Nations Finals. There's also a promotion and relegation system. Teams finishing last in their groups will be relegated into the lower leagues. For example, a team finishing last in League A, Group 1, will be demoted to League, B, while the winners of each group from League B will be promoted to League A. No relegation for teams in Group D.
Here how each group looks like:
League A:
Group 1: Italy, Netherlands, Poland, Bosnia, and Herzegovina
Group 2: England, Belgium, Denmark, Iceland
Group 3: France, Portugal, Croatia, Sweden
Group 4: Spain, Germany, Switzerland, Ukraine
League B:
Group 1: Northern Ireland, Austria, Romania, Norway
Group 2: Scotland, Slovakia, Israel, Czech Republic
Group 3: Hungary, Russia, Serbia, Turkey
Group 4: Finland, Bulgaria, Wales, Republic of Ireland
League C:
Group 1: Azerbaijan, Cyprus, Luxembourg, Montenegro
Group 2: Armenia, Estonia, Georgia, North Macedonia
Group 3: Greece, Kosovo, Moldova, Slovenia
Group 4: Lithuania, Belarus, Kazakhstan, Albania
League D:
Group 1: Faroe Islands, Latvia, Andorra, Malta
Group 2: Gibraltar, Liechtenstein, San Marino
Matchday week-1 and Matchday week 2 will be played in September.