Best Bowling Strike Rates in T20 World Cup
In today's era of T20 cricket, bowlers should have multiple deliveries in their arsenal to counteract the aggressive batting display at the top level. You cannot just rely on stock deliveries to pick wickets or stop the run-flow.
With just 120 deliveries to play for, the batsmen are likely to have a go at you on almost every ball, and thus the bowlers must have a plethora of variations under his armoury to strike wickets and thereby slow down the run-flow.
Only the ones who have a plethora of variations to exhibit have had the best strike rates and in this article, we look at the top five bowlers with best bowling strike rates in the history of the T20 world cup.
#1. Ajantha Mendis
With a host of variations in his arsenal, Ajantha Mendis was a headache to all the oppositions in his initial years. Making his debut in the year 2008 against West Indies, the mystery spinner became a vital cog in the side in a very short space of time.
He enjoyed an exemplary run in the T20 world cups, boasting of the best strike rate amongst all the bowlers around the world. In 21 matches he played in different editions of the world cup, Mendis picked 35 wickets at a strike rate of 13.4.
#2. Umar Gul
A tall and lanky fast bowler, Umar Gul proved to be a blessing for Pakistan in the first two editions of the world cup. Gul boasts of an impressive record in T20 world cups, having been the leading wicket-taker in the 2007 and 2010 edition. Gul has the second-best strike rate of 14.1 in the T20 World Cup. Overall, he has played 24 games in T20 world cups, picking 35 wickets at an average of 17.25.
#3. Al-Amin Hossain
Al-Amin Hossain has played two editions of the T20 World Cup for Bangladesh in 2014 and 2016 in which he has managed to play 14 games, picking up 18 wickets. He has the third-best strike rate amongst the bowlers in T20 World Cups i.e., 14.5. Hossain has represented Bangladesh in 15 ODIs and 31 T20 internationals in which has racked up 22 and 43 wickets respectively.
#4. Samuel Badree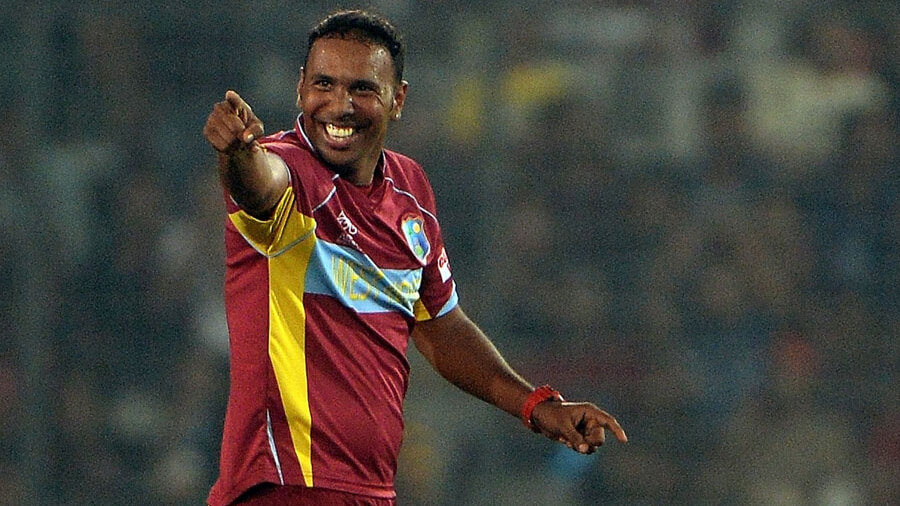 A crucial cog in West Indies 2016 edition winning side, Samuel Badree was a handy customer in T20 cricket. His skidder, googlies and leg breaks along with his element of accuracy make him one of the toughest to go at the in the shortest format of the game.
Samuel Badree has a strike rate of 14.7 in T20 world cup, making him the one with the fourth-best strike rate in the shortest version of the game.
#5. Saeed Ajmal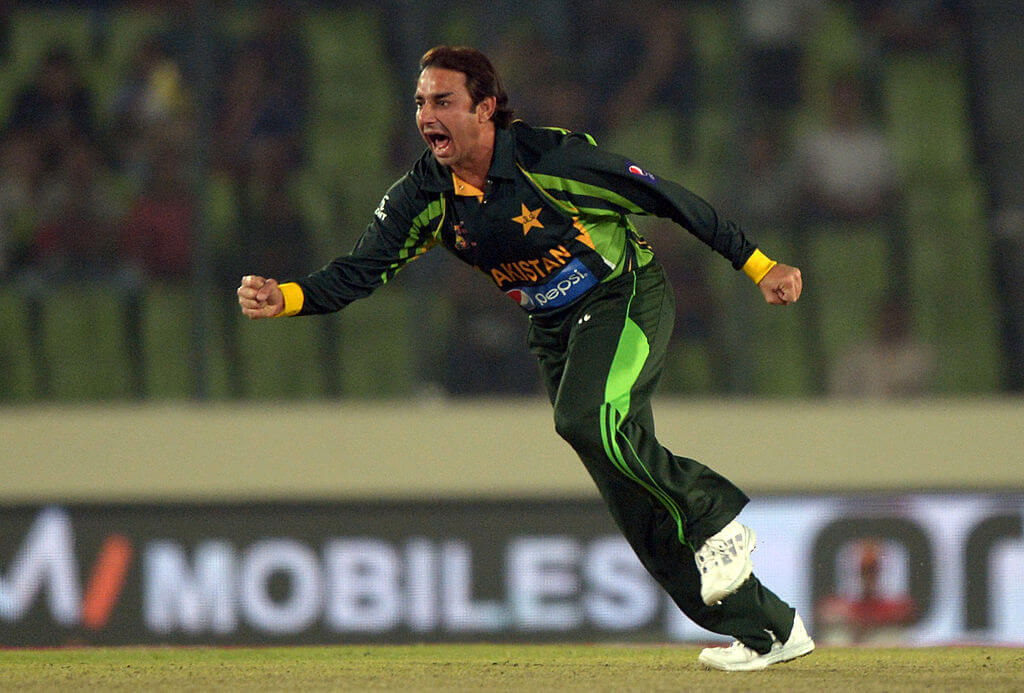 It is no hidden fact that spinners have been more successful in T20 cricket as compare to the quicks. Batsmen haven't found it easy to dispatch spinners with disdain, who now have a list of variations in their arsenal apart from only one stock delivery.
Former Pakistan spinner, Saeed Ajmal too had an excellent run in T20 World Cup apart from a forgettable semi-final game against Australia in the 2010 edition of the world cup.
Saeed Ajmal holds a strike rate of 14.8 in T20 world cups. He played 23 games in different editions, picking 36 wickets at an average of 16.86.