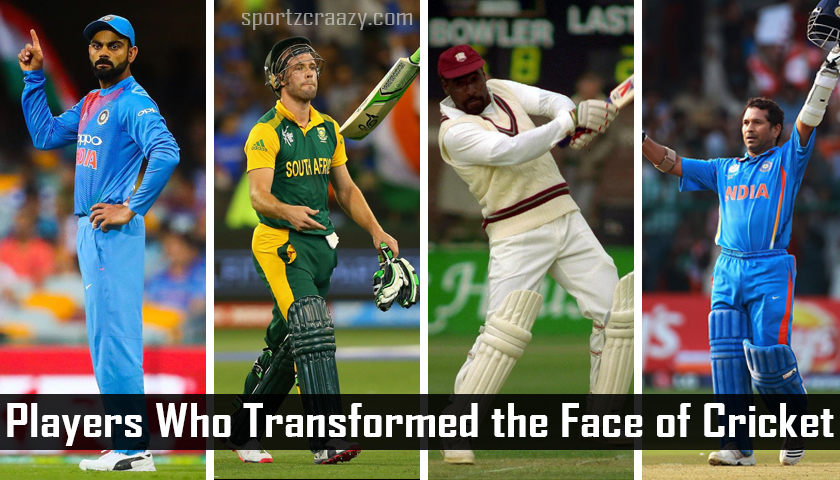 Today we will discuss about the players who transformed the face of cricket, the game changers who gave a different identity for viewers among cricket. Cricket is such games that, a team can win from nowhere. The only fact is that it takes only some players to change a game and face of the sport. Today let us see such ten players of the game.
10) Adam Gilchrist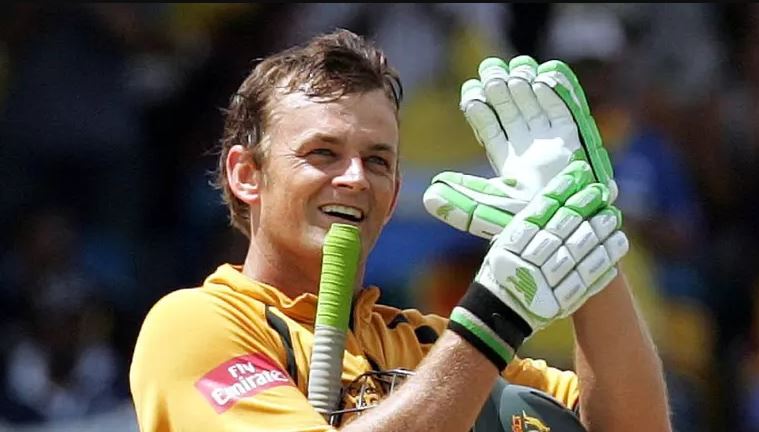 Players Who Transformed the Face of Cricket:- One of the fantastic wicket keeper batsmen the world has ever produced, Adam Gilchrist was that specialist batsman which amazing wicket keeping ability and was a great opener in ODI cricket.  In test cricket, if opposition picks five wickets under 50 runs, they still have to be careful, because Gilchrist is a 5-down batsman in test cricket and the world knows he can take away the game to the favors of Australia from a tough situation.
9) Shane Warne
Players Who Transformed the Face of Cricket:- a Home condition in Australia was not friendly for spinners, yet this guy proved that you can still turn the ball. Shane Warne changed that face of the game. He is the second most wicket taker in test cricket and proved that using the given brain; a spinner can be successful at any part of the world.
8) Mike Hussey
Mike Hussey was a successful opening batsman and domestic level. His entry was late into international cricket and was failed to gather the opening slot for Australia. But he went on to become one of the legendary middle order batsmen that Australian cricket has ever produced.
He changed the way of middle order batting and was a fantastic and dangerous game changer.  He was one of the men who changed the face of the game with his outstanding skills. His batting was a treat to watch. He surely deserves a place on the list.
7) Kapil Dev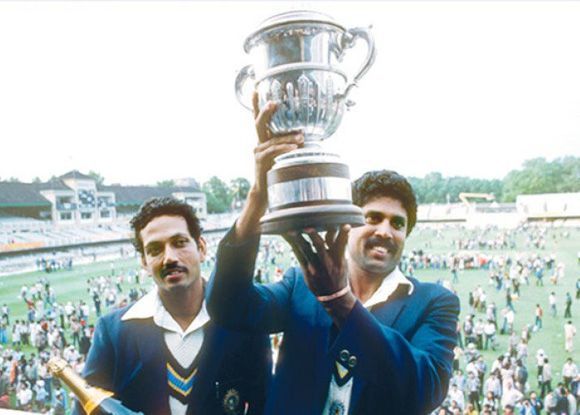 Can he be India's next Kapil Dev?" A question that every young all-rounder in India has to face only aptly sums up the impact of Kapil Dev till date. India's greatest all-rounder ever, the "Haryana Hurricane" became only the second bowler in world history to cross 400 Test wickets, ending with 434, then a world record. With the bat, he scored eight hundred at an average of 31.05. In ODIs, Dev snatched 253 wickets and his knock of 175 against Zimbabwe during the 1983 World Cup earmarked him as one of the greatest all-rounders to have played the game.
6) Sanath Jayasuriya
Who can forget this swashbuckling left hander who gave bowlers several nightmare days? The scoring rate was as fast as rising blood pressure. Quick starts were started to get a note in Sri Lankan cricket after the arrival of this player.
Sanath Jayasuriya had both hard-hitting ability and technique in his batting which made him a special superstar.  His flicks, hard drives, his smash was one of the big treats in the world. The world has witnessed him has a change of face in cricket.
5) MS Dhoni
Indian world cup winning captain, MS Dhoni, was called the man without technique, the man without style, but this man is one of the craziest finishers the world has ever witnessed. From his forest human batting to his brilliant captaincy he defined cricket in all different language in the world. He is also known for the stumping which he does faster than the eye blink. He might play slow for 48 overs, but if bowlers allow him to enter those last two overs, he will finish off the game by hitting monstrous sixes. MSD remember the name.
4) Yuvraj Singh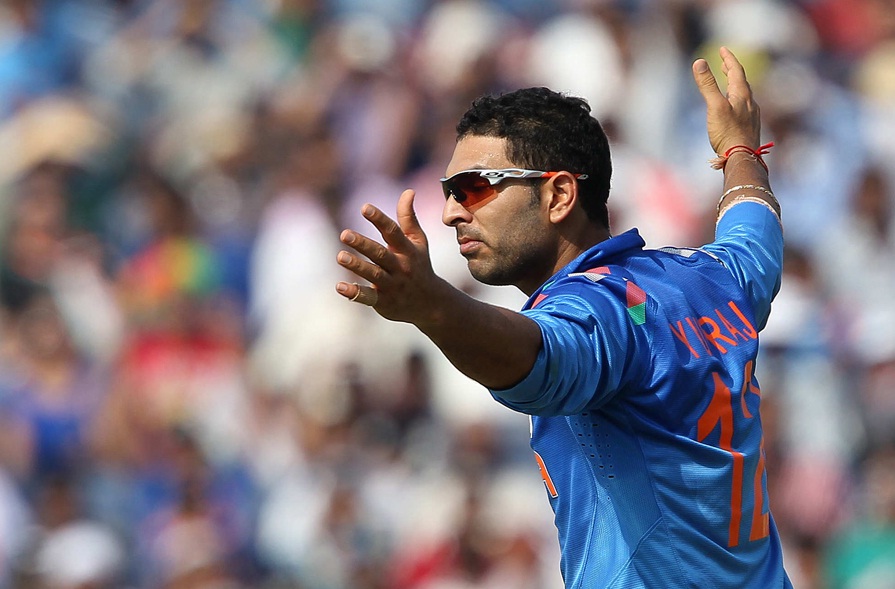 A left-hand batsman who always had this Never ever gives up attitude.  Let it be the NatWest series, let it be the great 2007 Twenty-Twenty, 2011 world cup heroics, this man gave cricket all new dimension. Yuvraj Singh is seen as a dangerous batsman.
Yuvraj is called as world cup hero by the fans as his performances were vital in 2007 T20 WC and 2011 50 over world cup. His all-around performance in the 2011 world cup is a forever memory and also fetches him the third spot in the rankings. He is one of the all-time great batsmen the world cricket has seen and also a quality bowler who can give his captains a breakthrough.
3) Virat Kohli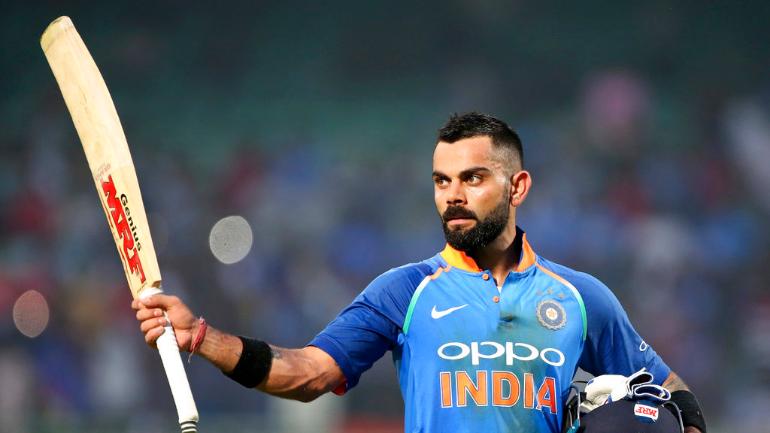 This man is described as a chase master because he gave a new meaning for the game. No matter at what situation he arrives at the crease, no matter if he gets a hundred and still there is 100 plus runs to win the game, he keeps going with a desire of finishing the game and remaining not out which helps him score many daddy hundreds. This has boosted his average a lot and most importantly Kohli has been seen as a dangerous player among opponents. Opposite team captains are very well aware that it is very difficult to stop Kohli once he crossed his 30-run mark.
Most of the Indian victories that come via chasing have a Virat Kohli century in it. With this flow, he is all set to break the record of the great Sachin Tendulkar. He should maintain the same way of form to get there. He has proved that with passion and hard work, nothing in life is impossible.
He had the character to become big, he took every run as his first run, he took every century as his first one, that made him go crazily hungry for runs and now the world can see what he has done, 38 ODI centuries (a lot more to come) 63 international hundreds at the age of 30. Have we ever witnessed such a marathon of centuries at this young age?  We expect this man to carry the same form and win the 2019 cricket world cup which is happening in British soil.
2) AB de Villiers
Before this man came to prime, some of his shot was only possible as fantasy and can only be a reality in a computer game. AB De Villiers was such a crazy batsman who made millions of fans just because of his brilliant and different batting. He was known as MR 360 degree as he stands sits; go to a sleeping position to send the ball to fence all over the park. He is the holder of fastest ODI century record.
1) Sir Viv Richards
Sir Vivian Richards, the West Indian player was loved the most by the people of any country. His charm, his style, his powerful hitting fetched him fans all over the world for him. The gigantic middle-order batsman was a nightmare for all bowlers when he was at his prime.
Also, Check: