After the Tokyo 2020 Olympics and Paralympics was postponed to July and August next year due to the coronavirus. The Chief Executive of the Tokyo 2020 Olympics on Friday said that the postponed Olympics that is scheduled to start in July next year is still doubtful even after a long delay. 
"I don't think anyone would be able to say if it is going to be possible to get it under control by next July or not. We're certainly are not in a position to give you a clear answer." Tokyo organizing committee CEO Toshiro Muto said, speaking through an interpreter at a news conference conducted remotely.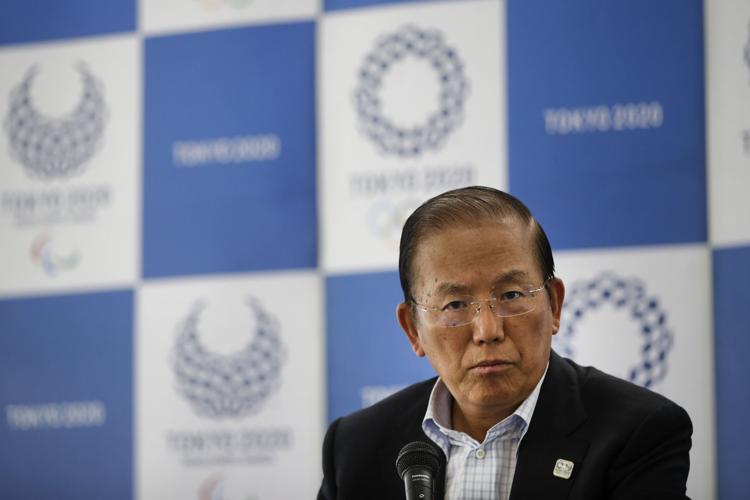 Last month, the Japanese Prime Minister Shinzo Abe issued an emergency declaration to combat the spreading of the virus and also put the restrictions after the situation started getting worse in the region. 
The scheduled Olympics has been scheduled to start from July 23 next year, followed by the Paralympics on August 24. 
Japan has reported around 5,000 cases and 100 deaths until now. While the country has the world's oldest population, Coronavirus can be a huge threat to the people in the country. 
In his conference, Muto also added that Tokyo Olympic organizers had taken out insurance as he said, "Tokyo 2020 has taken out several insurance policies," he said. "But whether the postponement of the games qualifies as an event that is covered is not clear yet."
On being asked about the Olympic flame which was taken off the public display, Muto said "After the Olympic torch relay was cancelled, the Olympic flame was put under the management of Tokyo 2020," Muto said. "Obviously in the future, there is a possibility it might be put on display somewhere. However, for now, it is under the management of Tokyo 2020 and I'm not going to make any further comment on the issue."
There have been suggestions that the International Olympic Committee (IOC) is also planning of taking the flame on a world tour when the pandemic will end as a symbol of the battle against the virus. But that will only be possible when the travelling restrictions will be lifted.