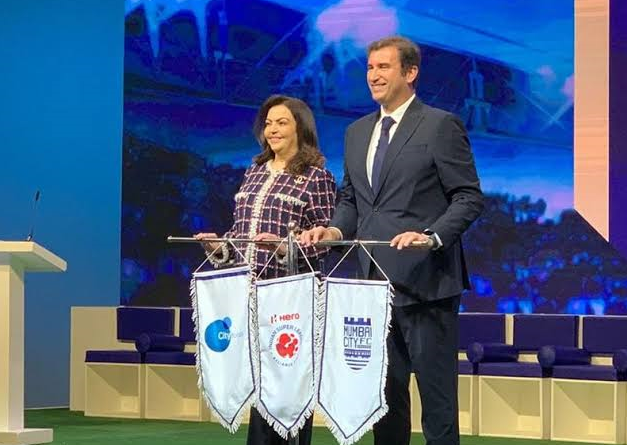 In what is one of the biggest news in Indian football, the owners of Premier League champions Manchester City are set to acquire a majority stake in Indian Super League (ISL) football team Mumbai City FC, it was revealed on Thursday. Manchester City is the crown jewel of the City Football Group (CFG), which is owned by Abu Dhabi-based group. "The investment will showcase the interest of the world in Indian football," said the source who revealed the news.
This has come just a day after CFG agreed to sell a $500 million stake to US private equity firm Silver Lake, which now makes it the world's most valuable football group with a price tag of $4.8 billion. When contacted, both CFG and Mumbai City FC declined to comment on the deal.
CFG owns stakes in seven football teams in countries varying from the United States to China. It also holds a stake in Spain's Girona and Japanese club Yokohama F Marinos.
Mumbai City, co-owned by Bollywood actor Ranbir Kapoor, are currently seventh placed in the ISL and have had the likes of Freddie Ljungberg, Diego Forlan and Nicolas Anelka as their top players.
Indian cricket is one of the best teams in the world but Indian football has been a perennial underachiever. However, this deal has come as a massive news for fans in the country.
Ranbir Kapoor expressed his delight at CFG buying a 65% stake in the team. "I am super-thrilled for this day. All of us at the Mumbai City FC, the ambition is to make it the best football club in Asia and today I am thrilled to announce City Football Group's association with Mumbai City Football Club, " Ranbir said in a video message.
"With this tie up, we hope to replicate what Manchester City has done in English Premier League and that is to win everything in front us. City Football Group's interest in India shows the growth opportunities the country presents in football," he added.