When India and Pakistan skipper Virat Kohli and Babar Azam walked out for the toss in the opening encounter of T20 World Cup 2021 which India lost by 10 wickets against arch-rivals there was one thing that was common that both teams wanted to field first as they knew the dew factor would come into existence.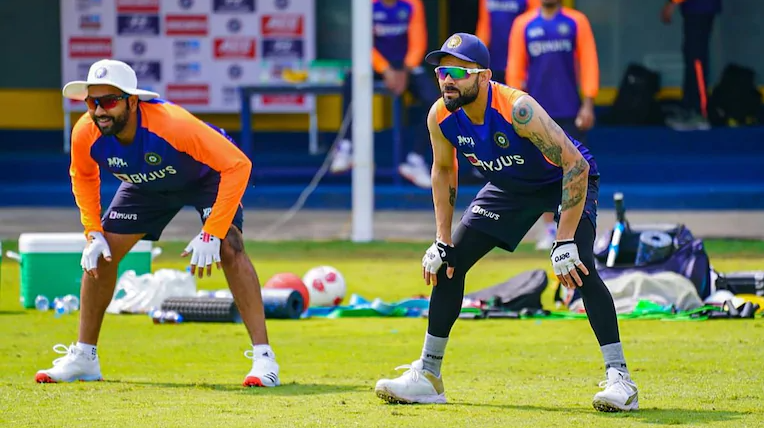 When India came out to defend a meager total of 151 runs despite Indian bowlers didn't show intent in line and length but there was a dew that came in the 9th over of Pakistan innings and it was difficult for bowlers to hold a grip on the ball.
Pakistan comfortably chased the target of 151 runs keeping all wickets in hand due to the individual brilliance of Babar Azam and Mohammad Rizwan.  Most of the teams who are winning the toss in the ongoing edition of the T20 World Cup are choosing fielding first due to dew as the run chases are becoming easier when it comes to second innings.
Virat Kohl said in a post-match conference about the impact of dew when they were bowling in detail.
"Yes, toss definitely is going to be a factor in this tournament especially. If the dew keeps creeping in in the latter half of the game, you need those extra runs in the first half then," India captain Virat Kohli said after its loss to Pakistan in Dubai on Sunday night.
New Zealand captain, Kane Willaimson who also captained the Hyderabad franchise in the second leg of IPL 2021 admitted that dew is emerging as a key element in these World Cup matches in UAE conditions.
"A bit of dew as well, which is something we saw a little bit at the back-end of the IPL, so a number of different factors that come with the conditions. We were aware of that going into it," Williamson said after the Black Caps went down to Pakistan in Sharjah on Tuesday.