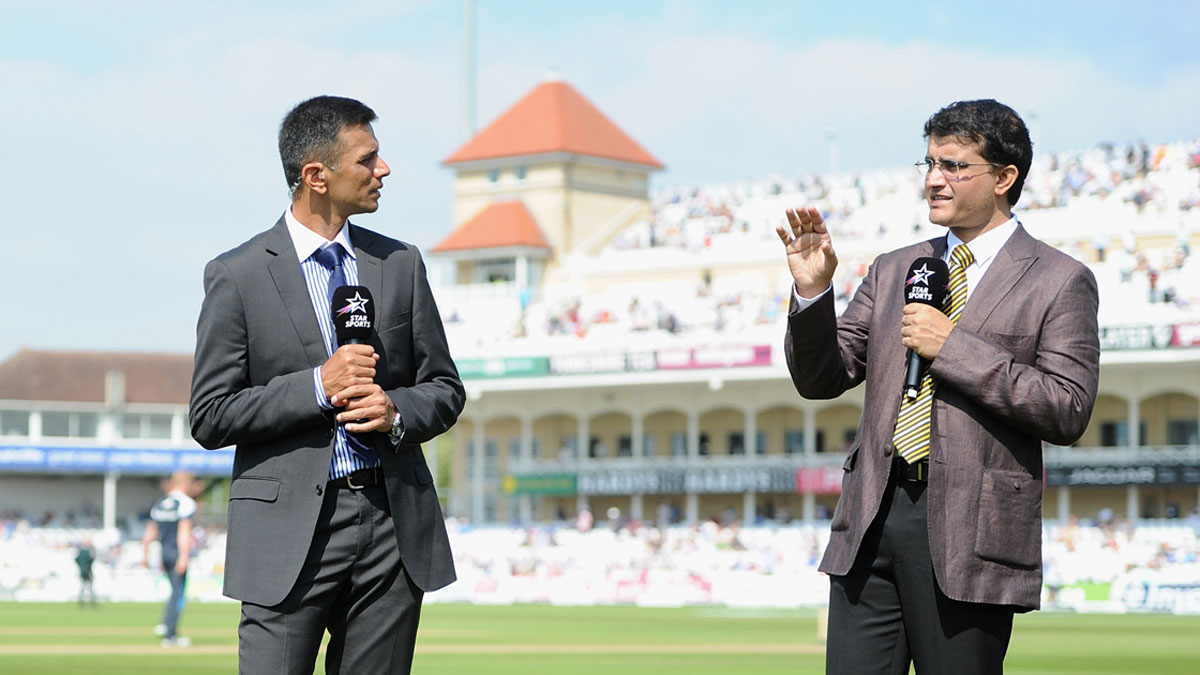 Two of the greatest cricketers ever to play for India, Sourav Ganguly and Rahul Dravid have scored runs endlessly for the nation and produced a plethora of match-winning knocks in their respective careers. Undoubtedly, the duo has played a significant contribution in helping Indian Cricket touch new heights.
While they might have retired from international cricket, the Indian legends are still taking Indian Cricket forward, although in different roles. Indian cricketer, VVS Laxman recently stressed on the importance of Saurav Ganguly-Rahul Dravid new partnership for the future of Indian Cricket.          
"It is great, the partnership between BCCI President, Sourav Ganguly and National Cricket Academy (NCA) head Rahul Dravid. If the Indian team wants to be successful in every format, then this partnership is of utmost importance. I think everyone is important, the team captain, NCA head and BCCI President,"
Laxman said on the Cricket Connected Show on Star Sports.
Sourav Ganguly is currently heading the Board of Cricket for Control in India, while Rahul Dravid has recently been elected as the head of National Cricket Academy.
Rahul Dravid and Sourav Ganguly had been two of the most integral cogs in Indian Cricket Team and had engineered countless wins together.  Ganguly has represented India in 113 Tests and 311 One-Day Internationals in his career, scoring 7212 and 11363 runs respectively. 
Rahul Dravid has played 164 Tests and 344 One-Day Internationals, scoring 10,889 and 13,288 runs respectively.