Shahzad Calls himself Fit: A few days back the news burst that Afghanistan star wicketkeeper batsmen was ruled out of the World Cup due to a knee injury and fans disappointment was clearly evident after he was the one of the best they have produced.
But he has not slammed Afghanistan Cricket board for pulling him out the tournament despite him being fit. "I was training at the nets when the team manager told me that I was unfit and I had to head back home. It seemed they had already asked for a replacement (Ikram Ali Khil), but I did not know that I was unfit," Shahzad told Sportster after returning back to Kabul.
Mohammad Shehzad was the first choice opener, but suffered a knee injury during the warm match against Pakistan and was rested, but soon ICC released the statement that Shehzad injury has aggravated and will not be the part of the World Cup anymore.
According to the MRI report, a copy with Sportstar  states "The alignment of the knee joint appears satisfactory while there is a patchy altered abnormal marrow beneath the cortical margin."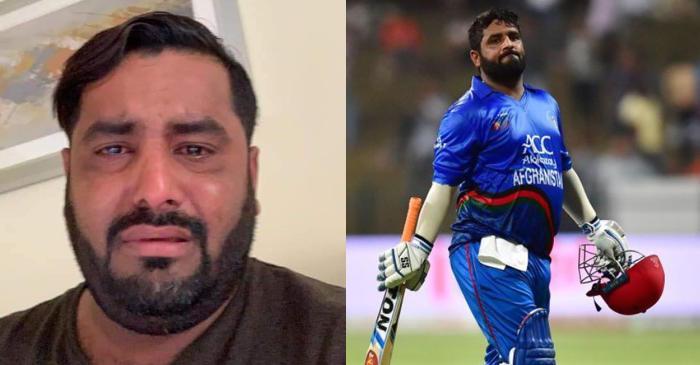 Shahzad Calls himself Fit: Even Shehzad questioned his controversial exit stating "If I was unfit then how could I play the first two matches? The physio told me that I will be alright if I take a bit of rest, and suddenly I was ruled out of the tournament. I have done so much for Afghanistan cricket and this is what happened to me,"
Shahzad even claims that he spoke about this to the coach Phil Simmons "He is upset but he has no role to play here. He told me in the pavilion that he has no say in the decision. The captain and the manager took the call without even consulting the coach," Shahzad stated.
ACB, however, denied Shehzad allegations stating "We had submitted the medical reports to the ICC and only after that, the ICC has allowed us to name a replacement. Shahzad is totally injured," said ACB CEO, Asadullah Khan.
However, Shehzad completely failed with the bat during the warm-up matches against Australia and Sri Lanka and looked completely out of form.
Also Check:-