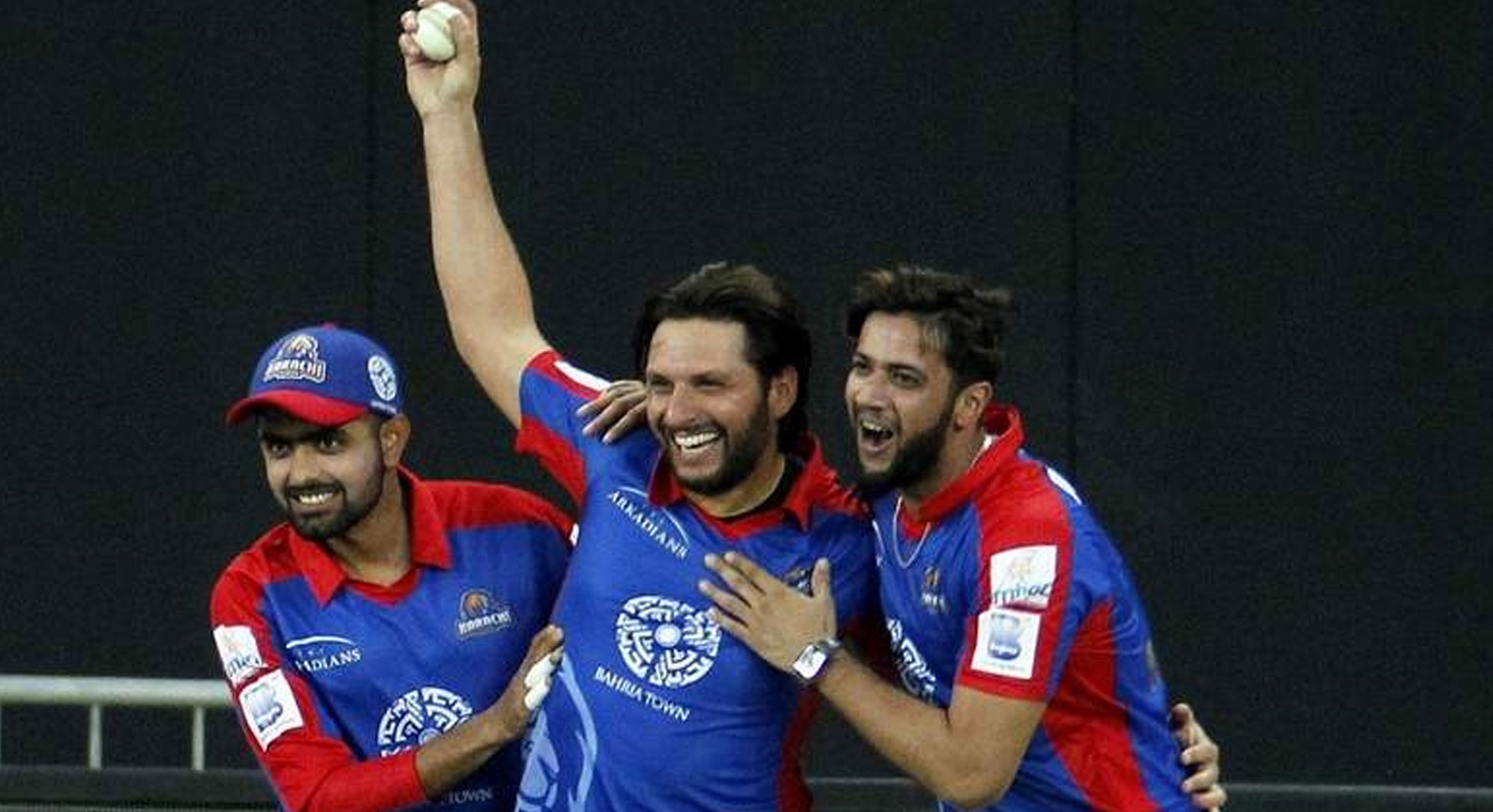 Former Pakistan all-rounder Shahid Afridi has given the credit to Indian Premier League for their success in cricket, saying it has helped the country's young cricketers to do well with the pressures of international cricket.
"I think the IPL turned around Indian cricket. Their new players after having played in the IPL with top foreign players and having shared the dressing room with them are ready when they come into international cricket. They are ready to cope with the pressures at this level," the former captain said.

"I think the IPL changed their cricket and I think even our Pakistan Super League will do the same. Already we are seeing some good young players coming through the league. When you play with or against top international players before big crowds you learn to handle the pressure," Shahid Afridi shared.
Afridi, however, said that the selectors should give more chances to young players and also some exposure in domestic cricket before bringing them to the international front. Moreover, the great leg-spinner and swashbuckling batsman said he would continue to play in leagues until he is fit and able to perform well in the game.
"It is not just about your name in T20 cricket. It is about being on the field and being able to perform for your team," he added.
On the other hand, Shahid Afridi also believes that bilateral cricket relations with India will not resume any time soon. The reason because of which both the nations have been in the news for quite some time now. Some days ago, PCB chief executive Wasim Khan commented on Asia Cup.
As per his comment, Pakistan has given up its hosting rights for the T20 Asia Cup. In fact, he has made a shocking comment that if India would not take part in the Asia Cup to be played in Pakistan, then Pakistan would not feature in the 2021 T20 World Cup which is scheduled to take place in India.
"It is not the prerogative of the PCB or the ICC to change the host as it was the decision of the Asian Cricket Council (ACC)," Wasim Khan was quoted as saying by The Dawn.

"We are currently considering two venues to host the Asia Cup. If India doesn't come to Pakistan for the Asia Cup, we would also refuse participation in the 2021 T20 World Cup there."