Rising American star Sebastian Korda is happy to reach into the fourth round of French Open 2020 will play against his idol Rafael Nadal in the next round. Where the Spaniard is known as the king of clay court who is eyeing for his 13th French Open title. Taking about Korda who is currently 213 ranked player in the world who handed the straight set defeat to Pedro Martinez 6-4 6-3 6-1 to make his maiden round-of-16 at a Grand Slam.
"My dad is incredibly supportive. My goal in life is to win two Grand Slams so I have one more than he has. That's what I'm going for," Korda said, per the ATP website.
"Both my parents are incredible.With the way that everything is going right now, I mean, they're super proud. I can't be more grateful for them."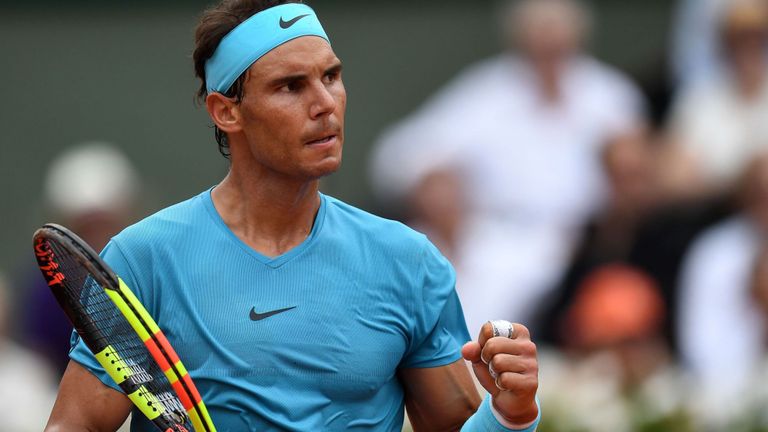 Korda talked about playing his idol Nadal in the fourth round in detail. As he stressed that he started playing tennis because of Spanish Giant.
"I'm praying that [Rafa] wins," Korda said. "I mean, he's my biggest idol. He's one of the reasons I play tennis. Just watching him play, [he is an] unbelievable competitor. Just from him I have the never-give-up mentality.
"Whenever I'm on court, I try to be like him. Growing up, I named my cat Rafa after him. That says a lot about how much I love the guy". Meanwhile, Nadal is having another strong campaign at the French Open as he has claimed three wins in straight sets to easily make the round-of-16".
However other top tennis players have already named Rafael Nadal huge favorite to win yet another French Open title. As it is very evident from the way he plays on the clay court he suddenly becomes another player as compare to playing on hard court surfaces.
Nadal biggest challenge will be competing against World Number 1 player Novac Djokovic who defeated him in the Rome Masters quarterfinal but the latter player still thinks that Nadal is still the favorite to clinch the French Open title.
"Well, as I said, you know, it's Nadal. Even though he lost this week, I still think, you know, a lot of people will agree, he's  is Favorite and, you know, the record that he has there, the history of his results, you just can't put anybody in front of him," Djokovic said in Rome.